You have /5 articles left.
Sign up for a free account or log in.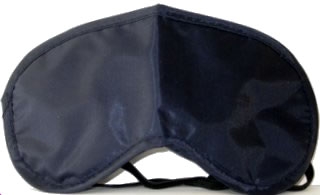 A few years ago, when Michael Scullin started teaching a class on sleep at Baylor University, he noticed a frustrating trend: his students were learning how detrimental sleep deprivation could be, but they never changed their habits. Many slept only five hours a night.
Scullin, director of Baylor's Sleep Neuroscience and Cognition Laboratory and assistant professor of psychology and neuroscience, took it a bit personally, he said half jokingly in an interview.
And so he issued a challenge.
If, during the week of final exams, his students could sleep for at least eight hours a night, he would give them extra credit points on the test, amounting to about 1 percent of their overall class grade. They would wear devices to bed similar to a Fitbit -- but far more accurate in judging sleep time, Scullin said.
Overall, 24 students in two of the classes tried it out -- and performed better on the exams than their classmates who did not take the challenge, even discounting the extra credit they might have earned. This indicates that even though some students think they should cram for finals, staying up to all hours and studying, a better strategy for students likely is to sleep more.
"If you provide a really strong incentive, people will change their behavior," Scullin said.
The results of Scullin's study have been recently published in two journals: The Teaching of Psychology and, when a class of interior design students tried the challenge, the Journal of Interior Design.
Scullin first tried two iterations of the study. In the first, he offered 18 students the chance to receive the extra credit, but with a catch: if they slept fewer than seven hours during the finals week, five days total in the challenge, they would lose points on the exam.
Only eight students decided to participate because of the penalty, which was put in to discourage "yo-yo" sleeping -- going to bed in short spurts and then rebounding.
In the second version of the study, Scullin removed the drawback, and all 16 students in the class participated.
But in both versions, the students who ended up completing the challenge scored better on the exams than those who did not, or those who had opted out. Students who succeeded in getting eight full hours of sleep earned nearly five points more on the exam than those who didn't (not counting the extra credit).
One student who had a D-plus grade in the class before the final exam but completed the challenge reported back that it was the "first time my brain worked while taking an exam."
The study was replicated with students who weren't in the sleep class -- in the interior design program -- and the results were the same: they performed better on their test.
"Some fields might find it unprofessional, but for many years, in design, sacrificing sleep was viewed as a rite of passage. That's something we're trying to change," Elise King, assistant professor of interior design, who ran the study in the interior design classes, said in a statement. "Even during stressful deadline weeks, students can maintain healthy sleep habits."
Scullin said that when he was experimenting with his class, the students reported that only about 15 percent of them were meeting the recommended minimum of seven hours of sleep per night. But the benefits of getting a proper night's sleep are innumerable, he said: better memory, better mood, better health, Scullin said.
Because they have such autonomy, college students tend to spread their work out over longer periods, maybe 19 hours in a 24-hour day, and cram sleep in when they can, Scullin said. But if they were to treat academics more like a nine-to-five job, tapering off in the evenings and heading to bed sooner, they might be more successful academically.
Socializing means that some students won't go to bed until 2 or 3 a.m., Scullin said. Students, and society generally, also thinks that insomnia is inherent, something that can't be changed through behavior, but as this study finds, Scullin said, with the proper motivation people can fall into better sleep habits.
For the next round of the study, Scullin will be grouping students and each of them will have to encourage others in the group to follow the schedule more -- and if they fail, then they'll earn fewer points. Scullin is hopeful that this will inspire students and create more of a "culture" around better sleep.
"Students say, 'There's nothing I can do about it,'" Scullin said. "There's quite a lot you can do it about it, and the first-line treatment is cognitive behavioral therapy, basically just the way you think about sleep and your relationship with sleep."