You have /5 articles left.
Sign up for a free account or log in.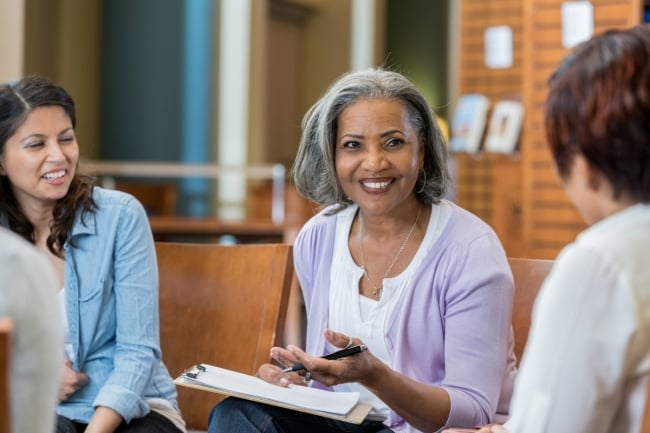 iStockphoto.com/SDI Productions
A new research review finds that since the recession, hiring patterns for new full-time faculty members have fluctuated considerably at public four-year doctoral and master's institutions, while they have barely budged at public baccalaureate institutions.
The study, released Thursday by the College and University Professional Association for Human Resources (CUPA-HR), based in Knoxville, Tenn., recounts the economic realities of higher education in the decade since the recession: enrollment that spiked and then fell for most types of colleges, government support that has failed to keep pace with enrollment, and a resulting shift in which institutional funding increasingly comes from tuition dollars.
In the new report, CUPA-HR said that before 2008, new hires of full-time faculty at public master's and doctoral institutions were "rapidly growing." But after the recession hit, there was a notable decline in full-time hires -- a decline that continued until 2016, when institutions began to increase new hires. By contrast, hires of these instructors at public baccalaureate institutions remained relatively steady, if limited, over the entire period.
For instance, from 2003 to 2018, the percentage of part-time faculty members in public baccalaureate colleges remained fairly stable, beginning at 33.7 percent and ending at 33.6 percent. In the same period, the percentage of part-time instructors at public master's colleges grew from 31.6 percent to 36.7 percent. At public doctoral colleges, it grew from 23.7 percent to 28.9 percent.
Jackie Bichsel, the group's research director, said baccalaureate institutions "were not willing to compromise their teaching faculty based on the results of the recession." While master's and doctoral institutions continue to hire more new assistant professors, the figures have fluctuated considerably. At both public and private baccalaureate institutions, Bichsel said, the hiring has been "slow and steady."
"It just goes to, I guess, the steadiness of those baccalaureate institutions," she said.
Meanwhile, doctoral institutions continue to rely more than others on new, part-time faculty. "It is almost like they're more willing to compromise that teaching part in order to fulfill their budget goals," Bichsel said.
George Mehaffy of the American Association of State Colleges and Universities, which represents many regional, master's-level, four-year institutions, said it's difficult to make inferences from the statistics. While baccalaureate institutions are certainly not sacrificing high-quality instruction to balance budgets, he said, "We aren't, either."
He said the hiring statistics actually show that "our institutions were hit harder than other sectors in terms of funding -- particularly state funding." Mehaffy, vice president for academic leadership and change at AASCU, noted that flagship public universities "aren't as vulnerable as regional comprehensives to funding declines."
For public university leaders facing uncertain budgets, hiring more full-time, tenure-track faculty is risky because each new position is "potentially a 30-year commitment."
Even at universities with large numbers of such faculty, tight budgets mean that many of these instructors are taking on more of the work of university governance, teaching less in the process.
Nonetheless, he said, the idea that hiring more part-time or non-tenure-track faculty sacrifices quality isn't necessarily true. While he'd admit that faculty turnover can affect critical faculty relationships that are "so important in student development," more factors come into play when talking about instruction.
"You have to approach the question of quality for teaching with a great deal of caution," he said.
CUPA-HR noted that the number of full-time faculty per 100 students in public institutions "has remained relatively unchanged," but that private institutions improved their full-time faculty-per-student ratio from 2003 to 2018.
In its annual survey of faculty compensation, CUPA-HR last year found that faculty salaries in 2017-18 increased by 1.7 percent over the previous year. Nontenured research faculty saw the highest increase, with tenure-track faculty seeing the lowest increase.
At a median age of 37, the group found, non-tenure-track research faculty tend to be "significantly younger" than tenured and tenure-track instructors, whose median age is 51. Nearly one-third of tenured and tenure-track faculty are age 60 or over.
For tenure-track faculty, the highest-paying dis
ciplines in 2017-18 were legal professions, business, engineering, computer science and health professions. Low-paid adjunct faculty members made up nearly two-thirds of all instructors in associate's institutions, though they made up only one-third of faculty at doctoral institutions.
The recession, the group said, "had profound impacts" on both students and faculty. Understanding the impacts could help colleges and universities better deal with future disruptions, budget cuts and enrollment shifts, it said.