You have /5 articles left.
Sign up for a free account or log in.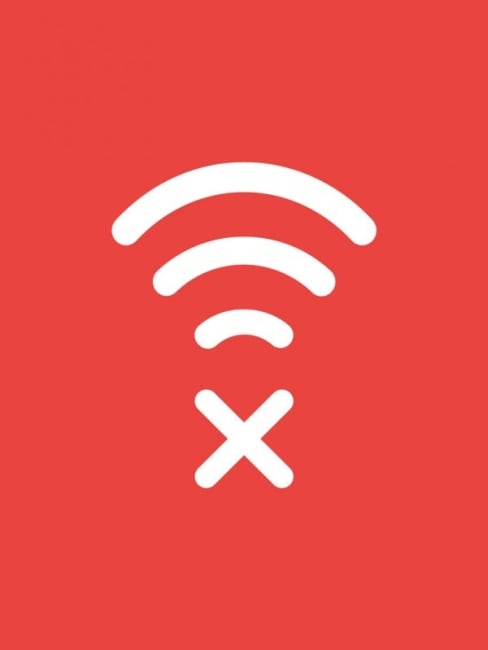 Amherst College experienced a catastrophic technical mishap last week that left the campus without access to online services -- for five days.
As IT staff scrambled to fix the problem, faculty and students suddenly found themselves without access to Wi-Fi, email, Moodle, accounting systems, card-scanning systems or any content hosted on the Amherst.edu website.
That a scenario totally inconceivable on most modern campuses occurred at the wealthy private, liberal arts college in Amherst, Mass., was doubly surprising.
"How could this happen?" became a common refrain on campus. How could an elite college with a $2.2 billion endowment and that charges more than $50,000 in tuition a year fail to provide basic services, such as internet access?
With Wi-Fi services down, some students used their cellphone data to tweet their disbelief.
"It's been 4 days. Wi-Fi is still down. Professor can't teach us anything, and I don't even have any ways to procrastinate," tweeted one student.
"Thoughts and prayers for all members of the Amherst College community who do not have unlimited data and will be receiving texts from their parents about going over this month," tweeted another.
On Facebook, students made light of the situation with a series of memes.
David Hamilton, chief information officer at Amherst, said "everything" the college does online was affected. Information technology staff worked round the clock to repair the network, he said. They were assisted by IT staff from neighboring institutions that are part of the Five College Consortium, as well as IT security experts from tech companies Cisco, Aruba and Juniper.
The college network first went down on Monday, Feb. 11. Initially, some staff believed the problems were caused by a hack, the college newspaper, The Amherst Student, reported. But Hamilton said his team quickly ruled out that possibility. Aging network infrastructure, hardware failures and wiring issues were the culprits, he said. The network was designed about 20 years ago and had its last hardware upgrade a decade ago. Plans were already in place to replace the network, which can be a costly undertaking, but "we got caught before we had that solution in place," said Hamilton.
Now plans to upgrade the network are being expedited and work is scheduled to begin in two to three weeks, Hamilton said. The new network could be in place by June.
Hamilton is also prioritizing moving the college to more cloud-based IT solutions to prevent network problems from again impeding access to the college's server. Faced with the possibility last week that the college might be without email access for up to two weeks, Hamilton fast-tracked plans to shift the college to cloud-based email and completed the college's transition to Gmail while also working to repair the network.
Kenneth C. Green, founding director of the Campus Computing Project, which tracks college spending on IT, said it is highly unusual for a network to go down due to "massive technological failure on the part of the infrastructure" rather than a thunderstorm or natural disaster. And five days without network access "is an exceptionally long time."
Many colleges, particularly public colleges, may be delaying infrastructure upgrades due to the high cost.
"I can't speak to the budget at Amherst, but many institutions have seen a decline in their IT budget," he said.
In the 2018 Campus Computing Survey, 56 percent of 242 institutions surveyed said that upgrading or replacing the campus network was important or very important. In the same survey, 67 percent of institutions said that their IT funding had not fully recovered from budget cuts experienced over the past four to six years.
Hamilton is now working on an incident report to understand how this "super-stressful" situation could have been prevented.
"I don't know what lessons I've learned yet," he said. "I'll be second-guessing every decision I made strategically that led us to that moment."
Wi-Fi hot spots were brought onto campus for students, faculty and staff to use while the network was down, but this took a few days to organize, said Hamilton. There were no classes on Tuesday, Feb. 12, the second day of the outage, because it was a snow day, but on Wednesday, Thursday and Friday, classes continued as normal.
Communicating with the campus during the network shutdown was a challenge but not an insurmountable one, said Sandra Genelius, chief communications officer at Amherst. A temporary website was created with essential phone numbers, such as campus police. Students were sent updates via the college's emergency alert text messaging system, as well as updates on Facebook and Twitter.
"We tried to utilize every platform at our disposal," said Genelius. The campus has a crisis communication plan, which worked well, she said. Staff regularly checked in with students to ensure they were OK. TV screens and digital signs showed updates, and IT staff visited academic departments to offer technical assistance.
Without access to the online learning management system, faculty got creative. In the physics department, faculty members pasted copies of their students' required reading on their doors so that students could come by the office and take a picture on their cellphones, said Hamilton.
Amrita Basu, chair of sexuality, women's and gender studies at Amherst, said her seminars were only "slightly disrupted" by the network problems.
"Students didn't have access to an online forum where they post comments in response to the readings. However, the disruption was relatively minor since students did the printed readings I had assigned," she said in an email. "The IT department did a great job of keeping us informed about what was going on and trying to find solutions to the problem."
Hamilton said he expected to be treated like a "pariah" on campus, but faculty and staff were very supportive and understanding. He said he was careful to explain the reasoning behind the decisions he was making and discuss each step with senior staff.
"There were some musings among the faculty that there was a silver lining," said Genelius. "There were some positive feelings about the notion of being unplugged -- a digital detox."
Samantha Schriger, a junior majoring in sociology, was inspired by the outage to explore what students did without Wi-Fi for a few days as part of a class project.
"I was originally planning to do something else, but when we had no Wi-Fi, no access to email, no access to our homework on Moodle, library databases were inaccessible, I became curious about what students were experiencing," she said.
Schriger set up eight focus groups of between four and seven people last week to ask them how they filled their time without Wi-Fi.
"I wanted to get a sense of how much tech and access to Wi-Fi and email determines how they spend their day," she said.
With no internet and classes cancelled on Tuesday, several students decided to treat the day "like a mini-vacation," said Schriger. "They did fun things, they went outside, they were reading for fun."
On a normal snow day with Wi-Fi, students might spend the day inside watching videos on Netflix, she said. Some students, particularly seniors applying to jobs, decamped to coffee shops to use their Wi-Fi and get some work done.
"It was a little frustrating," Schriger said. She noted that students received frequent text messages from the college, but these said little more than the Wi-Fi was still out. It took a few days to get Wi-Fi hot spots, and some students had to pay for more cellular data.
The experience made Schriger think about how much time she fills with social media, email and Netflix, but it "wasn't a life changer," she said.
Shawna Chen, a junior majoring in English at Amherst and editor in chief of The Amherst Student, said that there were problems with Wi-Fi connectivity on campus for a few weeks leading up to the outage. When the network went finally down and didn't come back up, it was a full day before students were informed of what was happening, she said.
"There was not a lot of clarity initially about what the problem was and how long it would take to get working," she said. "There were a lot of rumors that it was a hack or cyberattack or people were trying to get our information."
"It wasn't just the Wi-Fi. Our dorm [security] system defaulted to unlocked. Our laundry cards didn't work. We couldn't access Moodle. The entire website was down. Handshake, our career services platform, was down. Printing was down," said Chen. "I think it was pretty shocking for everyone."
More from Tech & Innovation