You have /5 articles left.
Sign up for a free account or log in.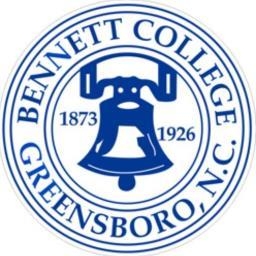 The Southern Association of Colleges and Schools Commission on Colleges has rejected Bennett College's appeal of a December decision to strip it of accreditation. The appeals panel of SACS found the December decision "to be reasonable, not arbitrary, and based on the standards cited," said a statement released by the accreditor.
Without accreditation, a college's students are not eligible for federal aid. Because the vast majority of Bennett students receive federal grants and loans, a loss of accreditation could make it impossible for the college to function. Bennett is a small, historically black women's college -- one of two such colleges in the country. It enrolls about 400 students and is located in Greensboro, N.C.
On Friday evening, Bennett announced that it had obtained a federal court order saying that accreditation would remain in place pending a legal challenge to the SACS decision to reject the appeal. That news means that students will continue to be eligible for aid while that process continues.
Bennett president Phyllis Worthy Dawkins, in a Friday press briefing, stressed that the fight over the college's future was not over. "The accreditation process can be slow and even disappointing at times," she said. "The negative decision by [SACS] to remove Bennett from membership will not disrupt the daily operations of college. We will continue educating our young women to become analytical thinkers, effective communicators and phenomenal leaders.  We urge everyone to keep the faith and know that Bennett College is standing strong."
In addition, Bennett announced that it has started the process of seeking accreditation from the Transnational Association of Christian Colleges and Schools, and that a TRACS team would visit the Bennett campus in March. TRACS has recognized some colleges after they lost accreditation elsewhere.
After the December decision, Bennett announced a fund-raising campaign with the goal of raising $5 million to show that the college was financially sustainable. The college topped that goal, raising $8.2 million, encouraging supporters of the college.
The SACS announcement noted that colleges are permitted to provide updated financial information when an accreditation decision is being appealed. "The appeals committee found that Bennett College had 'failed to show that the institution possesses resources demonstrating a stable financial base to support the mission and scope of programs and services,'" the SACS announcement said.
This article has been updated.