You have /5 articles left.
Sign up for a free account or log in.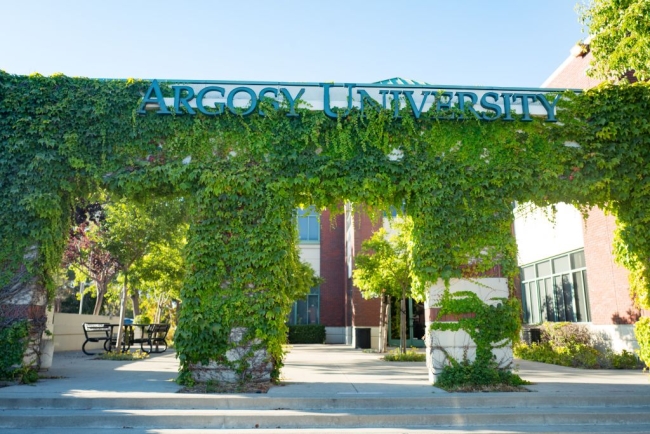 The Education Department said Wednesday it would block plans by Argosy University to go nonprofit. In the same announcement, it said it would also boot the for-profit college from the federal student aid program.
The decision, which was driven in part by recent failures by Argosy to make payments to thousands of students, means the likely closure of its institutions.
In an announcement on the Federal Student Aid website, the Education Department said that the roughly 8,800 students enrolled at Argosy campuses could seek to transfer their credits elsewhere or apply for loan cancellation in the event their campus shuts down.
The Argosy decision marks the first time the Trump administration has blocked a for-profit college's attempt to change tax status. A letter outlining the move, however, indicates it was likely a reaction to the deteriorating financial situation at the chain, rather than a change in philosophy on the blurring of the for-profit business model. In the letter to Dream Center Education Holdings, the nonprofit owners of Argosy, department officials said that the college chain does not meet fiduciary conduct, financial responsibility and administrative capability standards required to participate in the federal Title IV aid program.
In 2017, for-profit college operator EDMC announced the sale of Argosy, Art Institute campuses and South University to the Dream Center, a Los Angeles-based religious nonprofit with no prior experience running higher education institutions. Since then, the Education Department had held off on giving its blessing to the transaction, which affected close to 60,000 students at the time. But it didn't stop the deal from going through, either.
Over the last two years, the parties sought the approval of various accreditors involved in overseeing the colleges. Some of those groups gave their approval but still raised conflict-of-interest concerns about the deal.
Later, Dream Center, facing lawsuits from vendors, sought court-appointed receivership status. The receivership prompted the Education Department to tighten cash management sanctions already in place on the college. Those sanctions, which are designed to protect students and federal funds, meant Dream Center could receive federal funds only after it disbursed aid to Argosy students and then sought reimbursement.
In recent weeks, though, media reports revealed that students at Argosy campuses hadn't received their expected funds, and many found themselves unable to pay for expenses like food and rent. Mark Dottore, the court-appointed Dream Center receiver, claimed that money that should have been available for the college to pay students was missing. The Education Department said it is still waiting for an accounting of how those funds were spent.
In the letter to Dream Center, department officials said a list of unpaid student stipends provided by Dottore on Feb. 7 showed more than $16.2 million had gone unpaid, including nonpayments to Argosy students and students at Western State College of Law. A cash-flow statement provided by Dottore also showed federal funds had been paid to staff and vendors, instead of students and parents.
Department officials also found Argosy had been locked out of its Phoenix location and was holding classes at an unauthorized location. And Dottore, the receiver, had terminated Argosy's chancellor and almost 100 faculty and staff members despite assuring the department that step would not be taken.
That process was so disruptive, department officials wrote, "that professors were called out of classrooms while they were teaching and their employment terminated."
Dream Center Education Holdings will have until March 11 to present new evidence to dispute the department's findings on the campuses.
"We are disappointed at the decision by the Department of Education today to deny Argosy University's request for change of ownership," Dottore said in a statement. "We are working to determine the best path forward for students at this time."
Critics of the Dream Center deal, meanwhile, said the department's decision, while welcome, should have come long ago.
"The Dream Center deal stunk at the time and it's only gotten more rotten since," said Ben Miller, vice president for postsecondary education at the Center for American Progress. "More broadly, this is another instance of the Trump administration dithering in its oversight of schools that still leads to the same inevitable outcome of closure, just with a lot more harm along the way."
Bob Shireman, director of higher education excellence and senior fellow at the Century Foundation and a longtime critic of for-profit higher education, said the decision "probably should have happened two years ago."
Shireman and other consumer advocates have argued that federal regulators should be applying more scrutiny to for-profit colleges seeking to convert to nonprofit status, a trend that began under the Obama administration and accelerated under President Trump and Education Secretary Betsy DeVos.