IT Still Old, White and Male
A survey of higher education IT staff shows little progress toward greater diversity but for the first time sheds light on the sexual orientation and disability status of workers in the sector -- with some surprising results.
Despite higher numbers of minority students obtaining technical degrees, the IT work force in higher ed remains overwhelmingly white and is not getting any younger.
According to the latest annual survey conducted by higher education IT membership organization Educause, the IT work force at American colleges and universities is 83 percent white, compared to the 78 percent of the total U.S. work force that is white.
There have been modest improvements in the ethnic diversification of the higher ed IT work force, but the survey found that movement has been slower at the managerial and chief information officer level.
Currently, 5 percent of higher ed IT employees are Asian/Pacific Islander, 3 percent are Hispanic/Latino, 3 percent are black/African American and 6 percent were classified as "nonwhite/other/multiple."
Women continue to be underrepresented in college IT and are just 38 percent of the IT work force, the survey found. It also concluded that fewer women are being promoted to the level of chief information officers.
Millennials were also underrepresented in IT. According to the survey, the median age of higher ed IT employees is 50.
The findings were disappointing but not surprising, as these trends have been stable for some time, the report said. This year, however, new light was shed on previously unknown data about the sexual orientation and disability status of employees.
Nearly 10 percent of IT staff identified themselves as LGBQ, double the number who self-identify as LGBQ in the US work force generally, the survey said. 
Among survey respondents, 5 percent identified as gay, 3 percent as bisexual, 1 percent as queer and another 1 percent as another sexual orientation. The rest identified as straight.
Christopher Brooks, director of research at Educause, said that the collection of new data on sexual orientation and disabilities would help "raise our collective awareness about the diversity of the higher ed IT work force" and help IT organizations create an "inclusive, positive work environment for all employees."
The data suggest that higher ed may already be seen as a welcoming sector to IT workers who identify as LGBQ, especially compared to corporate IT employers, said Brooks. He hopes that raising awareness about their numbers will empower people to "take stands against instances of bullying, harassment and discrimination based on sexual orientation."
The number of survey respondents who reported having a disability or impairment was significant at 8 percent, but much lower than the 19 percent national rate reported by the U.S. Bureau of Labor Statistics.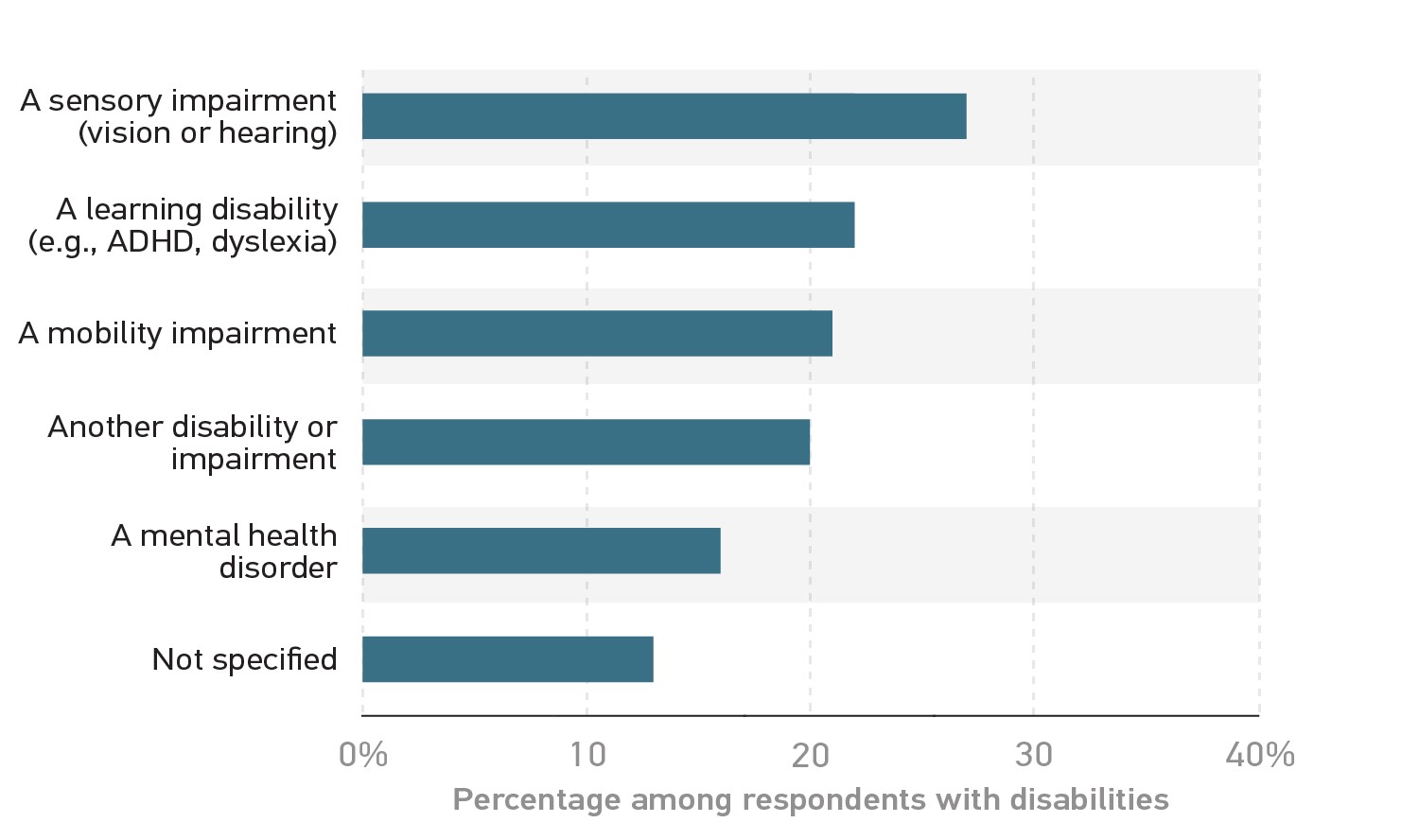 Educause advocates for higher ed IT to maintain a culture that is supportive of hiring and retaining employees with disabilities or impairments, said Brooks. He noted "excellent" resources listed in the report, such as the Employee Assistance and Resource Network, to help IT managers accomplish these goals.
Amy French, assistant professor of educational leadership at Indiana State University, said that the ability of the higher ed IT sector to welcome diverse employees to the work force is "contingent upon having diverse candidates in the hiring pool." Higher education as a whole needs to get better at recruiting and retaining minority students, particularly in STEM subjects, said French.
The survey identified quality of life and work environment as top factors for retaining IT staff, but French said fostering a sense of belonging on campus for diverse faculty is also essential to retaining them.
"If higher ed IT is dedicated to welcoming diverse employees, the field must evaluate current hiring and promotion practices, encourage and celebrate versatile approaches to task completion, and work to discontinue oppressive campus policies or traditions that ostracize those from diverse populations," said French.