You have /5 articles left.
Sign up for a free account or log in.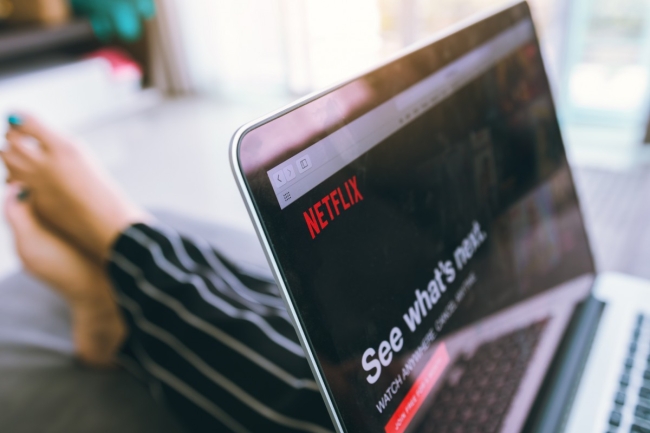 Purdue University students planning to use university Wi-Fi to watch videos, play games or listen to music will soon have to find a new way to stay awake during class.
When students return from spring break on March 18, they will find access to Netflix, Hulu, HBO, Steam, iTunes and Pandora blocked in all academic spaces on campus. System updates to Apple devices will also be barred.
Purdue tested blocking access to five streaming sites in four lecture halls at the beginning of fall semester 2018. The pilot program has run continuously since then and has been extended to more spaces on campus. The list of streaming sites that are banned has also grown.
Access to streaming sites over Wi-Fi in lecture halls, classrooms and labs across campus will now be restricted from 7 a.m. to 10 p.m. Mondays through Fridays. Residence halls, hallways and other areas where students congregate will not be affected. Access to streaming services via computers with wired internet access also will not be affected. Students will continue to be able to access the streaming sites in lecture halls or anywhere on campus using their cellular data.
Mark Sonstein, executive director of IT infrastructure at Purdue, said the ban was not driven by a desire to get students to pay more attention in class, although some professors said they hoped this would be an added benefit. Rather, the move was taken to prevent students from hogging bandwidth that others need to do their work.
In some lecture halls, professors were finding that it was not possible for students to participate in online class activities because a few people were streaming videos, music or games in class, Sonstein said.
In an analysis conducted in 2016, the IT department determined that just 4 percent of internet traffic over the Wi-Fi network in the university's life science building was from academic sites such as Blackboard, the learning management system. Sonstein said before the streaming site ban was applied, Blackboard was 79th on the list of websites being most used over the lecture hall's Wi-Fi -- now it's in the top 10.
"We expected that we were going to get a massive amount of pushback, but that never came to fruition," he said. "Students really didn't seem to care. They know that they're in a classroom to learn."
Faculty feedback to the pilot has been positive, said Sonstein. "The only complaint we had was, 'Why isn't it in my classroom yet?'"
The limited bandwidth in lecture halls is not a symptom of budget issues; Sonstein said the university is currently undergoing a major refresh of its wireless network. There are 55,000 devices using the university's wireless network at any one time, but only so many access points can be put in one location.
Putting an access point for every student in a lecture hall wouldn't work, as the signals would start to cancel each other out, said Sonstein. Updating the Wi-Fi network from its current 2.4 Ghz frequency band to a faster 5 Ghz band would help to alleviate this issue, but around 20 percent of devices used on campus are not 5 Ghz band compatible. So the campus is sticking with the 2.4 Ghz band for now.
Steven Beaudoin, professor of chemical engineering and academic director of teaching and learning technology, said he was pleased to see the ban being extended across campus.
"Wi-Fi access hasn't been a problem in any of my classes, but I know there are professors who've felt very frustrated when they've tried to pull up a resource and can't access it."
Beaudoin said he hasn't noticed a significant change in his classes since the ban was introduced in his building last November. "I do a lot of active learning, so it's hard to be in my class and not be involved in what's happening," he said.
He also hasn't heard any complaints from students. He says they probably know it would be "difficult to win" an argument for having Netflix in class.
Sonstein knows there are many "smart students" at Purdue who may find workarounds to the ban, but he says there shouldn't be any problems as long as the majority of students stay off streaming sites. He noted there are legitimate academic reasons why students might need access to streaming services in class and the ban can be temporarily lifted on request by professors.
Kelly Blanchard, an economics lecturer at Purdue, said the ban has helped some students focus and pay more attention in class because they're no longer being distracted by classmates watching movies or playing games.
Such distractions are a key reason why some professors have decided to ban laptops in their classrooms altogether -- a subject of heated debate among academics.
Trevon Logan, a professor of economics at Ohio State University, decided to ban all electronics from his classroom last year and saw students' midterm grades improve significantly as a result. He said the ban also helped students focus and take better notes.
Logan was inspired to implement the ban after reading a New York Times op-ed by Susan Dynarski, professor of public policy, education and economics at the University of Michigan. Dynarski, who banned laptops from her classes, wrote that a "growing body of evidence shows that overall, college students learn less when they use computers or tablets during lectures."
Blanchard said she would not support banning laptops in her classroom altogether. Laptops enable her students to take "excellent notes," she said, and Purdue's streaming ban means students pay attention without losing their devices.
From the front of a large lecture hall, it's difficult to tell whether students are focused on what she's saying or teaching, said Blanchard. Students who are determined to watch movies in class could still do so -- just not over the lecture room Wi-Fi, she said.
Some of Blanchard's students have grumbled that it would be "nice to have the option" to access streaming services in class, she said. But no one has been particularly upset.
Blanchard did initially worry that the ban might have some effect on class attendance, but that has not been the case so far.
"I was somewhat concerned that if students couldn't watch videos in class, they might just stay home and watch them there instead," she said.