You have /5 articles left.
Sign up for a free account or log in.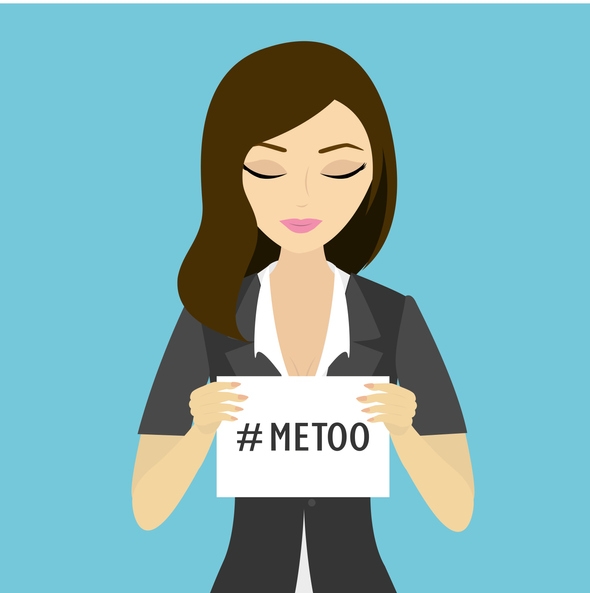 In January a Facebook page that shares anonymous anecdotes from University of California, Berkeley, featured a graphic post -- allegations of a rape during a campus coding group's retreat.
The posting prompted waves of supporters on the page to urge the victim to seek out police or directly contact them if she needed to talk. It also launched a broader conversation around campus about whether these student groups were being trained enough in sexual violence prevention.
Pundits tend to focus on fraternities when opining on campus sexual assaults -- for good reason, as multiple studies have concluded fraternity men are three times more likely to commit rape than their non-Greek counterparts. But other student groups do not receive the same sort of scrutiny or media attention, even if they are male dominated and are in some cases known for a culture that demeans women. Indeed, the survivor in her account likened the club to a fraternity, dedicated only to drinking and finding job opportunities.
"It seemed like people cared about each other, and even the parties were pretty chill and respectful compared to the frats I've been to," the woman wrote. "But the longer I remained, the more I realized that the club was just a bunch of [computer science] kids basically recreating the frat culture/narrative with lots of alcohol at social events and barely any other way for us to get to know one another."
Sex assault prevention advocates said in interviews with Inside Higher Ed that institutions need to educate their students better and exercise more oversight among these groups to stop sexual violence.
The young woman who submitted the story said that, after a night of drinking in Lake Tahoe, when everyone on the trip was passed out and she had moved to her sleeping bag, another student slipped his hands into her bra and fondled her.
The woman said she lay there, scared and hoping the sensation would go away. That maybe she was dreaming. But her stillness apparently emboldened him, and she said that he took off her pajamas and sexually assaulted her. She wrote that she was scared to report the incident because the student was so prominent in the organization.
Initially, the group's name was redacted online, but representatives came forward on Facebook and identified themselves as the subject of the post: members of a club called CodeBase.
The demographics of this group are unknown (it did not respond to a request for comment), but many student coding clubs (and the field) are largely dominated by men -- only about 26 percent of professional computing jobs belonged to women in 2017, according to the National Center for Women and Information Technology.
After the post had received significant attention online, CodeBase set up a digital form to take anonymous comments and wrote on the "Confessions From UC Berkeley" page that it was committed to rooting out the alleged rapist and removing him from the club.
In a post on the CodeBase Facebook page, someone also wrote that its members contacted campus and local law enforcement and organizations that support sexual assault survivors, such as Berkeley's PATH to Care Center.
"We want CodeBase to be a safe and nurturing environment for our members, and these steps will only be the first of many our organization will take to create this space," the group wrote on Facebook.
The allegations did not surprise Alyssa Peterson, a state organizer with advocacy group Know Your IX, a reference to the federal gender antidiscrimination law Title IX of the Education Amendments of 1972.
With male-centric groups, women are often the target of sexual harassment or more, Peterson said. Title IX means to prevent such clubs from altogether excluding women, but it also can be triggered if a male member raped a woman who would likely want to leave the organization, Peterson said. In that way, women -- who are already marginalized in the tech world -- could be pushed out further, she said.
A comprehensive survey of more than 200 Silicon Valley-based female tech professionals revealed that 60 percent of them had been sexually harassed in their careers, but 39 percent of those women kept quiet because they thought it would interrupt their professional trajectories.
"Elephant in the Valley," as the report was called, in 2015 helped unearth the breadth of the problem at the epicenter of the industry. Years later, an academic, BethAnn McLaughlin, an assistant professor of neurology and pharmacology at Vanderbilt University, took advantage of the momentum of the Me Too movement and spun it off into #MeTooSTEM to highlight personal stories of women in the sciences and tech fields who had been harassed. At least 72 stories have been published on McLaughlin's #MeTooSTEM website. She is well-known in academe, and her activism has seemingly jeopardized her chances for tenure.
Too many of those accounts, like the one at Berkeley, were anonymous because women don't feel that the reporting mechanisms at universities work, McLaughlin said.
"We know Title IX doesn't protect victims," McLaughlin wrote in an email. "It just does the minimum to save institutional 'brand.' Collecting stories … empowers us to see patterns, to alert media and to mount changes in the laws and ways universities get money."
Berkeley officials did not make themselves available for interviews. But in a statement, spokeswoman Janet Gilmore said, "We are committed to fostering a campus environment where everyone feels safe and respected, and toward that end, we have strengthened our prevention and response efforts over the years, particularly in the past few years. That effort continues."
Gilmore said that when administrators hear about a sexual assault accusation within a student group, they contact the club's leaders to "understand the situation" and connect them to the proper resources.
All Berkeley students must take an in-person class their first year on sexual violence (and other topics) called Bear Pact, and all students must be trained annually in it online. They are required to complete these seminars before registering for classes.
To become a group affiliated with the university, students in the club have to designate four to eight signatories. Of those, at least two of the signatories have to attend a two-hour orientation that covers certain group responsibilities for their members, including mental health, drug and alcohol awareness, and sexual assault prevention.
Reports of sexual assault often happen among groups, especially smaller ones, where the membership is spending a lot of time together and feels comfortable, said Sage Carson, the manager of Know Your IX. Carson said she was sexually assaulted in a music-related program.
Again, this isn't limited to fraternities. Consider two major scandals in recent years involving marching bands and hazing. A drum major died after a hazing ritual at Florida A&M University in 2011, and Ohio State University's marching band received widespread attention for the members' hazing practices in 2014, which included giving freshman members sexual nicknames such as "Twat Thumper" and "Boob Job."
Training for students should start even earlier, prior to college, Carson said. Poor behavior isn't learned when a student joins a club or a fraternity -- it's ingrained with a lack of understanding and media. Students can also not quite grasp certain concepts from a singular course on sexual violence, or twist the lessons to their advantage, Carson said. Students might ask for consent but do so when their partner is drunk, she said. Or a student can learn "exactly what to say" from training to avoid punishment -- there needs to be more empathy around these issues, and far before they enter college, she said.
The Berkeley campus newspaper, The Daily Californian, in an editorial urged officials to beef up sexual violence training for student groups on campus. The staffers at the paper called it "unacceptable" that only two club members are mandated to attend the in-person training on sexual assault and other issues, with no obligation that the two pass on their knowledge to sometimes hundreds of other members. The newspaper reported how other students felt there was a "semitoxic and misogynistic culture" among coding and engineering clubs.
"Adequate training on sexual violence is key to harassment prevention within clubs," the editors wrote. "The LEAD Center must increase its resources to ensure trained individuals lead consent talks and workshops within clubs for all members. With proper training, campus organizations must then work to create an inclusive culture that centers the needs of survivors. The victim blaming in response to the anonymous Facebook post embodies the stigma and shame that prevent survivors from reporting in the first place. Leaders must address this toxic trend by putting the needs of survivors first and creating a space that upholds the respect and dignity of all club members."