You have /5 articles left.
Sign up for a free account or log in.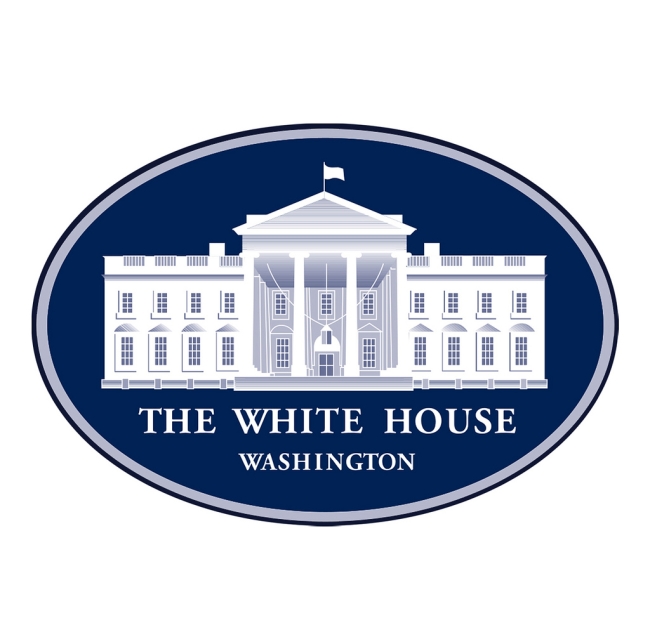 The White House on Monday endorsed adding new lending caps for graduate and parent borrowers and giving campus aid administrators the authority to require loan counseling for student borrowers, among a slate of priorities for reauthorizing the Higher Education Act.
The wish list is the most comprehensive accounting so far of the Trump administration's higher ed agenda. And it suggests the Trump administration sees limiting student borrowing as a top issue.
The White House took a mostly hands-off approach in the last Congress as House Republicans pursued a controversial HEA rewrite that ultimately failed to get a floor vote. But with serious talks happening between Senate lawmakers and House Democrats signaling support for bipartisan legislation, the White House is weighing in on with key demands for the first update to the higher ed law since 2008.
"We need to modernize our higher education system to make it affordable, flexible and outcome oriented," said Ivanka Trump, a senior adviser to President Trump, in a call with reporters.
The Trump administration at the same time has had an executive order in the works that would tackle a broad array of postsecondary issues, including free speech, which was not addressed in the White House HEA proposal.
The set of proposals released Monday illustrates how the work of the White House, the Education Department and Congress has often overlapped on key issues -- with varying degrees of coordination.
The Trump administration, for example, wants Congress to eliminate an "archaic distinction" between regional accreditors, which oversee most public and nonprofit colleges, and national accreditors, which oversee mostly for-profit and online colleges. The Education Department has pursued the same agenda this year through a rule-making process while taking major criticism from traditional higher ed groups, who say it would create huge disruptions for the existing oversight system for colleges.
The list of higher ed proposals also reflects several previous congressional recommendations dealing with student loans.
Curbing Student Loan Debt
The White House argues that too many colleges don't provide the type of education that allows students to pay back their loans. It argued for a federal accountability system where institutions would share more of the risk for outcomes on student loans. But Trump administration officials deferred on the details, saying they wanted to work with Congress.
Senator Lamar Alexander, the GOP chairman of the Senate education committee, has argued for program-level accountability based on loan repayment rates as a top priority for reauthorizing the HEA.
The White House proposals also called for limiting loan debt directly by adding new caps on the Parent and Grad PLUS programs, which currently allow borrowers to take out unlimited amounts of debt. It argued that lending limits are necessary because research shows a correlation between tuition increases and the availability of student aid. But that idea, known as the Bennett hypothesis, has in fact been hotly contested by higher ed researchers. And the only examination of the Grad PLUS program's impact on pricing, by Robert Kelchen, an assistant professor at Seton Hall University, showed modest effects.
The proposed lending caps reflect a similar proposal in the PROSPER Act, a 2017 House Republican plan to overhaul the HEA. PROSPER called for annual limits of $28,500 for graduate students and $12,500 for parent borrowers. The Trump administration document offered no specific numbers.
Suzanne Ortega, president of the Council of Graduate Schools, argued that capping graduate lending would disenfranchise low-income and minority students who need loans to pursue further postsecondary education beyond a bachelor's degree.
"The demand for professionals who have at least a master's degree at entry level continues to grow, and we need to ensure students today can pursue degrees that support the U.S. work force of tomorrow," she said in a statement.
The White House is also backing a long-standing demand from campus aid administrators for authority to limit lending and require loan counseling. Justin Draeger, president and CEO of the National Association of Student Financial Aid Administrators, said if policy makers want colleges to play a more active role in addressing student loan debt, those campus officials need more tools to curb borrowing.
"Many schools would welcome the opportunity to more directly intervene and require counseling when students borrow irresponsibly," Draeger said.
Streamlining Loan Repayment
The White House also backs consolidating several existing income-driven repayment plans, instead offering one plan that would cap payments at 12.5 percent of a borrower's discretionary income. It would also offer loan forgiveness to all undergraduate borrowers after 15 years of payments.
And it wants Congress to allow data sharing on tax information between the Department of Treasury and the Education Department to simplify applications for student aid and repayment of federal student loans. Alexander has offered a proposal in his HEA framework that would have a borrower's student loan payments automatically deducted from his or her paycheck.
"I share the administration's goals to make a college education worth it and to make it simpler to apply for federal student aid and pay back student loans," Alexander said in a statement. "It is helpful to have these suggestions as I work with Senator Patty Murray, the senior Democrat on the education committee, to develop bipartisan recommendations so that we can report legislation to the full Senate before summer."
But Murray said in a statement that the Trump administration had identified a symptom -- rising student debt -- while completely ignoring the root cause of growing college costs.
"In fact, this proposal would end up hurting students by reducing the amount of federal aid for students and taking billions out of the pockets of borrowers," she said. "Chairman Alexander and I have agreed to work toward a comprehensive reauthorization that makes college more affordable, so I look forward to working with him to find real and serious solutions that actually help students afford higher education."
The White House proposals also called for targeted federal financial aid for incarcerated students, signaling support for lifting a quarter-century ban on Pell Grants for those students.
And it backed Pell Grants for short-term programs that lead to a credential or certificate in a high-demand field as well as Federal Work-Study reforms that would put more emphasis on career-oriented employment for low-income students.