You have /5 articles left.
Sign up for a free account or log in.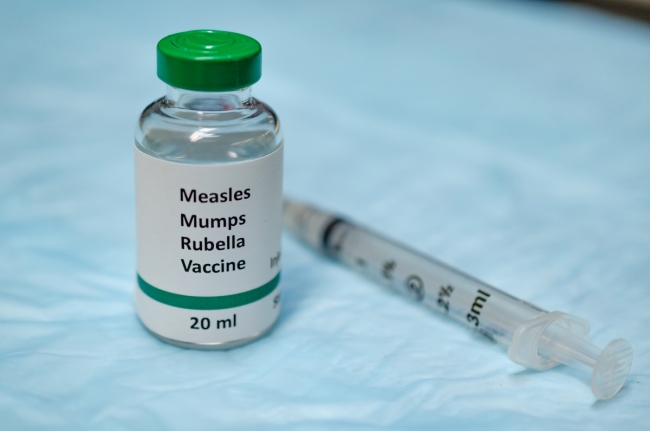 More than 100 confirmed or probable cases of mumps have been diagnosed at Temple University as an outbreak that began with just a few cases in February continues to spread across the Philadelphia campus.
City Department of Health officials believe that the close quarters in which college students live has accelerated the spread of the disease, and they expect more cases to be diagnosed.
Although mumps and other highly contagious viral diseases such as measles have largely been eradicated in the United States, there have been sporadic outbreaks in pockets of the country that have been largely attributed to so-called anti-vaxxers, or parents who refuse to vaccinate their children. College students are generally susceptible to outbreaks of all kinds of contagious diseases, including certain strains of meningitis and the flu.
The Philadelphia health department on Monday reported 18 confirmed mumps cases and 90 probable cases associated with the outbreak. The university already held a free vaccination clinic, administering booster shots for mumps to nearly 5,000 students and staffers as of last week. Other students and professors were vaccinated at the campus health center, which is still offering shots, said Ray Betzner, a university spokesman.
The Centers for Disease Control and Prevention recommends two doses of the MMR vaccine (which stands for measles, mumps and rubella and protects against all three) during childhood. The first shot is generally given when a child is between a year and 15 months old and a second booster shot is given between ages 4 and 6, normally about the time when most children begin attending school.
Mumps is well-known for the characteristic severe swelling it causes in the cheeks and neck, but other symptoms range from a fever and headache to aches and loss of appetite. In some cases, deafness can occur, and more dangerous complications can happen after puberty, including inflammation of the testicles or ovaries.
A person who has received a single dose of the MMR vaccine has about a 78 percent chance of not contracting mumps and a 88 percent chance of prevention with the second dose, according to the CDC. Health officials said, however, that while the measles and rubella components of the vaccine are strong, the protection against mumps tends to fade as people age. Few people receive a third booster shot, they said.
Mumps is spread through spit and mucus, so college students who are often packed together in classes and dormitories or who share drinks and food are particularly susceptible, said Susan Even, chairwoman of the American College Health Association's Vaccine-Preventable Diseases Advisory Committee and executive director of the University of Missouri at Columbia's Student Health Center. Symptoms don't usually show up until at least two weeks after someone is infected, but it can take up to a month, allowing the virus to spread undetected, Even said.
The outbreak at Temple is believed to have originated with a person who traveled internationally, said Jim Garrow, city health department spokesman. Garrow did not identify whether the person was a student. Mumps is a common disease in other countries such as in Japan, where people are not routinely vaccinated against it.
The university first announced the outbreak on Feb. 28 with just a few students testing positive. More and more cases were confirmed throughout March. An online petition, which has since been taken down, pressed for university administrators to close the campus until the outbreak was eliminated. Temple officials did not consider this option and the city health department did not recommend it because it would not halt the spread of the disease, said Betzner. A visitor to campus and even a student wouldn't necessarily catch mumps merely by being in the presence of someone who had contracted it, he said.
Only about 20 percent of the cases occurred among students who live on campus, said Betzner. Students can ask for cleaning supplies for their dorm rooms if they are worried about contracting the illness, he said. And students whose roommates or suite mates have contracted mumps can change rooms. The city health department has said those who are sick should stay away from healthy individuals for at least five days.
The university did not require incoming students to have the MMR vaccination, but administrators have since revised the university's policies and will request verification that students received the vaccination beginning next academic year, Betzner said. The CDC recommends a third booster shot only for people who live in the area of an outbreak.
Many colleges and universities require students to receive the vaccine before coming to campus, Even said. She noted, however, that some institutions do not have the resources to check the health records of every first-year student.
College campuses have encountered mumps outbreaks before. More than 420 cases of mumps were diagnosed at the University of Missouri in 2016. All of the infected students had received the university's required two doses of MMR. More than 450 mumps cases were diagnosed at the University of Iowa and the surrounding area from 2015 to 2016.
Even said that while every case is different, she doesn't attribute the Temple outbreak to a rise in anti-vaccine sentiment, but rather just the circumstances of attending college. Measles cases surging nationwide have been linked to the movement, and some states have introduced laws to require parents to vaccinate their children.
"Even with just one dose of the vaccine, the complications are much milder," Even said. "I feel like that's important. It's nothing like complications before the vaccine era, before the '60s, and mumps vaccine … we hear about an era in which no one had been vaccinated, and we don't want to go back to that."