You have /5 articles left.
Sign up for a free account or log in.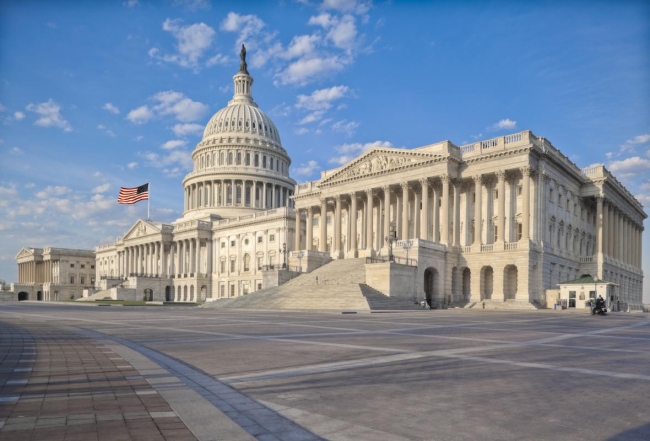 Historically black colleges are putting on a full-court press to have Congress extend more than $250 million in mandatory funding for minority-serving institutions that is set to expire at the end of the month.
The funding includes roughly $85 million for HBCUs to support education programs in science, technology, math or engineering. The rest goes to tribal colleges and Hispanic-serving institutions.
Although they make up just 3 percent of nonprofit or public higher ed institutions, historically black colleges produce more than a quarter of all black STEM graduates. The mandatory federal funds "allow us to punch above our weight," said Lodriguez Murray, vice president for public policy and government affairs at the United Negro College Fund.
The money at stake is a subset of Title III funds, which are supposed to level the playing field for institutions that serve large percentages of low-income and minority students. Congress sets most Title III funding as part of the appropriations process each year. But Title III, Part F -- the pot of money set to expire after Sept. 30 -- is mandatory funding, meaning colleges could count on it being there during each budget cycle.
"If we were to see this sunset on the 30th, that would have dire consequences for continuing to make sure STEM professions are diverse," Murray said.
Ben Miller, vice president for postsecondary education at the Center for American Progress, said it's not necessarily surprising that lawmakers haven't addressed the expiring funds before now.
"Congress doesn't do anything until there's an emergency," he said.
Miller said some members of Congress may have figured on the issue being addressed in a reauthorization of the Higher Education Act. But lawmakers have yet to agree on a framework for comprehensive legislation.
A proposal to extend the mandatory funding failed to advance last year when it was unsuccessful in getting GOP support. But Senator Doug Jones, an Alabama Democrat, and Senator Tim Scott, a South Carolina Republican, have introduced new legislation that would pay for a two-year extension of the funding for minority-serving institutions by eliminating a subsidy for loan guarantee agencies.
Representative Mark Walker, a North Carolina Republican, and Representative Alma Adams, a North Carolina Democrat, have co-sponsored an identical House bill.
In a speech on the Senate floor this week, Jones said Congress should act soon because historically black colleges have fewer funding sources to rely on than non-HBCU institutions. The endowments at those colleges are on average half the size of endowments at comparable predominantly white colleges, he said.
"The bottom line is they have no safety net," Jones said. "If they have no safety net, neither do the students that they serve."
The funding stream supports lab facilities on some campuses as well as direct support to students. At North Carolina A&T State University, the largest recipient of Title III, Part F, funding in fiscal year 2018, the money pays for about 50 doctoral students and some master's degree students.
At Dillard University, a private HBCU located in New Orleans, the funding pays for academic technology as well as assistance for students with writing or math skills. Walter Kimbrough, Dillard's president, said helping to secure another 10-year extension of the funds "would have been a big win" for President Trump.
The president's announcement this week that his administration would lift restrictions on federal capital financing for faith-based institutions doesn't appear to be relevant to any historically black colleges, Kimbrough said. In a speech at the HBCU Week Conference in Washington, President Trump said a Department of Justice opinion would mean 40 faith-based HBCUs would have access to the funds. But the Education Department hasn't named which institutions are among that group.
"Everyone has been talking about this," Kimbrough said. "It's a fiscal cliff. You're talking about people's Title III budgets almost being cut in half."
UNCF supporters have sent more than 7,000 letters or emails to members of Congress as part of a campaign the group launched earlier this month. The group's leadership has also met with the top lawmakers on the House and Senate education committees on the issue as well as House Minority Leader Kevin McCarthy and the offices of other congressional leaders.
Murray said supporters have also alerted White House and Education Department officials to the deadline.
"We will continue to make our case, but this is squarely in Congress's court," he said.