You have /5 articles left.
Sign up for a free account or log in.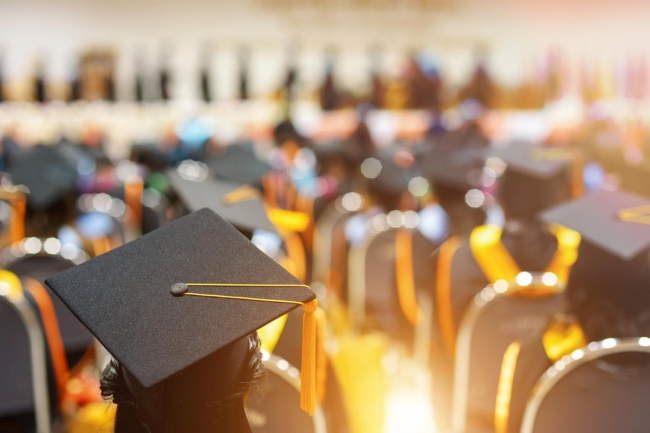 The Texas A&M University system for years has been working to re-enroll students who stopped out of college. The system's 11 universities often reach out to students who are eligible to enroll for the next semester but haven't yet, or who stepped away but have earned more than 90 credits.
But system officials realized they were missing out on a large swath of students -- those who had been stopped out of college for a year or more. A key problem was finding contact information for students who had been away that long. Students could have moved, gotten new phone numbers or gotten married and changed their names.
That's why the system began working with ReUp Education in May, said Shonda Gibson, the system's associate vice chancellor.
The system estimates that across its 11 universities, 13,000 students stopped out over the past five years who are eligible to return to college, Gibson said. ReUp re-enrolled 50 students this past summer and 300 for the fall semester.
Gibson said having a partner is critical for this work. It's difficult for campuses to track students down, and ReUp coaches also provide extra support by continuing to contact students throughout their time in college. The system pays the company 20 percent to 30 percent of the tuition rates of re-enrolled students for the service.
ReUp is the only company that focuses solely on re-enrolling students at universities, according to CEO and founder Sarah Horn. It works with colleges to find students who have stopped out, engage them and coach them to re-enroll and eventually graduate. After this fall, Horn said the company will have brought more than 10,000 students back to college since it became operational two years ago.
These students "started with us and had hopes and dreams, and they're actually in the worst situation" because they don't have a degree but might have taken on debt, Gibson said. "I view that, personally, as a failure on our part."
The campuses have programs in place to prevent students from stopping out, but sometimes that's just not possible for the students. In a survey, students cited personal commitments as the top reason they stopped out, according to information from the system. For example, Gibson has been speaking with a student whose mom is sick, so the student has to leave the university and go be with her family, she said.
"In a year or two, my concern is that we're not reaching back out to her," Gibson said. "I think this is a whole different way of approaching students who need to step away."
Campuses also are looking at policies that act as barriers to students continuing in college. For example, students could have holds on their accounts for parking tickets or missing documents, Gibson said. The system is thinking about whether those policies are in the best interests of students. Some campuses are also looking at how to assist students with small amounts of debt on their accounts that can prevent them from enrolling for future semesters.
ReUp coaches, who are either first-generation learners or people who stopped out themselves at some point in their college careers, understand these struggles.
Coaches work with one institution to ensure they learn its policies and procedures, Horn said. They talk with students via email, text or phone depending on the student's preference, and provide information on resources and emotional support for returning students. About 65 percent of students whom coaches contact respond with interest, Horn said.
Hannah Connolly, now a junior at Texas A&M University Corpus Christi, left college a few years ago after prolonged feelings of anxiety and depression. She earned her cosmetology license and works at a spa but still wanted to finish her college degree.
"The opportunity to get a college degree is really important to my family," she said.
Coming back, she had more confidence because of her success with cosmetology. But Connolly also had a ReUp coach contact her right after she re-enrolled. That coach, Erin, has been "a fairy godmother" to Connolly, she said.
Erin provided information on enrolling for courses and dealing with financial aid as Connolly readjusted to college life. She also checks in with Connolly from time to time to make sure everything is going smoothly.
"It doesn't feel like a program -- it feels like someone genuinely caring," Connolly said.
Gibson has asked the university system to try ReUp for a year and then evaluate the financial impact. Enrollment management leaders from across the system will meet at the end of October to look at the findings so far.
The system "started very light," Gibson said. All but three campuses provided a list of stopped-out students to ReUp, but some who participated provided shortened lists to test it out.
While the universities could spend money to recruit new students, because of the decrease in direct enrollments, Gibson said the system has to be more strategic and invest in different populations.
ReUp assists with that, Horn said, because it helps universities in the system understand each other's best practices and learn where there is friction.
"That feedback and transparency helps systems move forward faster," she said.