You have /5 articles left.
Sign up for a free account or log in.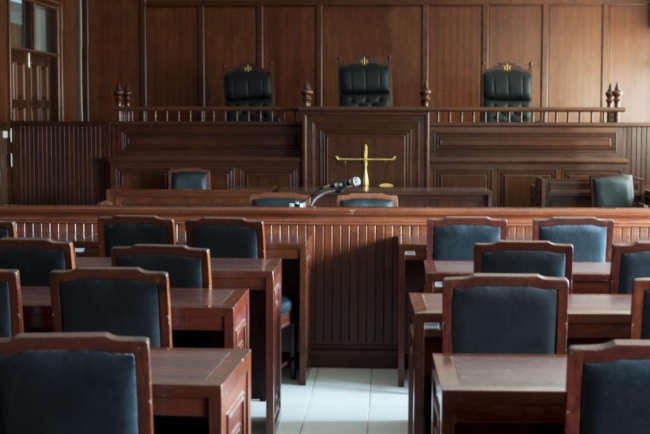 A former Boston College student has won more than $100,000 from his alma mater after a federal jury found the private nonprofit institution mishandled sexual assault allegations against him.
The case is significant in that it is the first sex assault lawsuit against a university to reach a jury trial since 2011, when the Obama administration rewrote the rules for how college officials should investigate and arbitrate sexual violence on campuses.
Some activists who believe the Obama rules lacked due process for accused students have seized on the Boston College ruling as validation that these campus proceedings are unfair and potentially ruinous of the college and professional careers of those accused.
"The jury's clear verdict here suggests that, as with so many situations involving both free speech and due process, universities are unable to defend in public what they try to do in private," said Samantha Harris, vice president of policy research at the Foundation for Individual Rights in Education, a civil liberties watchdog in academe.
The lawsuit stems from an episode that happened seven years ago. John Doe, as he is known in court filings, was a senior at the university in 2012 and on assignment for the student newspaper, The Heights, covering an event on a cruise ship sponsored by a university-sanctioned student group.
According to Doe's original lawsuit, there were more than 600 people on the ship, and the event was crowded. As Doe made his way across a dance floor on one of the decks, a female student, referred to as AB in court documents, turned around and began screaming at Doe. AB reported later that someone had digitally penetrated her anus with at least two fingers.
Confused by her and unable to hear her because of the loud music, Doe moved away from AB and toward a group of his friends, his complaint states. One of Doe's acquaintances, JK, who had been walking in front of Doe during the incident, allegedly turned around and told him "Sorry, dude, that was my bad." Doe did not understand the remark.
A few minutes after Doe reached his friends, security guards on the ship came and detained him until the ship docked. Massachusetts State Police then arrested Doe. Officers placed plastic bags on his hands to preserve any physical evidence on them and kept him in custody overnight after taking swabs of his fingers and clothes. He was subsequently charged with indecent assault and battery.
The Boston College Police Department was notified of the assault, and an officer filed a report on the incident that incorrectly stated Doe had been dancing with AB when he digitally penetrated her without permission. The officer's report stated AB saw the person who assaulted her and knew who he was. This version of events was shared among university administrators.
Doe said in his complaint that JK had likely committed the assault, which would explain his comment to Doe the night of the incident. JK, who claimed not to remember speaking to Doe, texted him and his friends after the cruise to ask why Doe had been taken away by security. Doe and JK had a phone conversation after the cruise, which was recorded by a private investigator, during which Doe told JK about the woman's allegations. JK's response, according to the lawsuit, was, "What a bitch. What kind of girl goes to a dance floor like that and doesn't expect to get touched or grabbed?"
Doe's lawsuit contends that college officials ignored his assertions that someone else was to blame for the assault. Administrators held a hearing on the allegations against him in November 2012, less than a month after the cruise ship event and before the criminal investigation was finished. College officials had declined to postpone it.
Doe was ultimately found responsible for indecent battery and assault, the same crime for which he had been arrested and charged. The Suffolk County district attorney's office ultimately dropped the charges in 2014 after forensic testing found none of the assault victim's DNA on his hands, and surveillance footage of the ship revealed Doe was at least four feet away from AB when the assault likely occurred.
The offenses for which the college found Doe responsible were not officially listed in its misconduct policies. Doe was suspended from the college for more than a year and returned to graduate in 2014. He and his family sued the university shortly after his graduation under Title IX of the Education Amendments of 1972, the federal law barring sex discrimination and sexual violence on campuses. Doe, who initially sought $3 million in damages, in part alleged that the university's processes for adjudicating sex assaults were biased.
A federal judge threw out most of Doe's complaints in the lawsuit in 2016. But the U.S. Court of Appeals for the First Circuit in 2018 ruled the college may have breached its "contract" with Doe by flouting its policies for investigating sexual violence claims, and that officials may have infringed basic fairness in his case, which are both violations of state law.
The college's hearing panel had struggled to reach a verdict in Doe's case. The chair of the panel emailed and called Carole Hughes, a senior associate dean who was helping investigate Doe's case, and told her the panel members might not be able to rule one way or the other because of the murky evidence in the case. Hughes forwarded this message to Paul Chebator, who was then dean of students, who encouraged the chair to make a determination.
The appeals court ruled this interaction broke the university's rules requiring that the panel deliberate cases privately, an assessment with which the federal jury agreed.
The jury also found the college violated the state basic fairness law when administrators, in order to get JK to testify during the hearing, told the panel to put JK "at ease," making clear he would be considered a witness and not be questioned as a possible suspect in the assault.
"This kind of disregard for the truth should be shocking to people, both because the college was willing to put an innocent student's future in jeopardy and because the college was willing to ignore evidence that another student in its midst might be a sexual predator," Harris, of FIRE, said. "So it is gratifying to see a jury recognize the college's outrageous behavior in this case, and it suggests that the policies and procedures that so many universities use to adjudicate these types of cases cannot withstand public scrutiny."
The jury awarded Doe more than $24,800 for a semester's worth of tuition and $77,600 in lost income from being delayed from starting his law career.
Boston College spokesman Jack Dunn said in a written statement, "This trial involved a breach of contract claim under Boston College's disciplinary procedures, not a claim of discrimination under Title IX. We are disappointed by the verdict, which we believe is contrary to the evidence presented at trial on the very narrowly defined issues before the jury. The university will be reviewing the matter internally to determine its options going forward."
The decision is a sign that juries are now less inclined to favor colleges, said Peter Lake, director of the Center for Excellence in Higher Education Law and Policy at Stetson University.
Lake cited the expensive aftermath of protests at Oberlin College, which was forced to pay $11 million to a local bakery, whose owners accused university officials of urging students to boycott it.
"Jury attitude has shifted, and it's not going to be lost on people that the political dialogue of the day is clearly having an influence in the courtroom," Lake said.
He said that even though this was technically not a Title IX case, since the Title IX-related claims were dismissed by the federal district court in 2016, it carries "Title IX overtones," and is likely to be remembered in the ongoing war over how colleges handle sexual assaults.
Education Secretary Betsy DeVos rescinded the Obama administration's Title IX rules two years ago and replaced them with draft regulations that give colleges more flexibility in adjudicating cases.
"It's hard to not to think of these things as Title IX, and they sort of are … it's a sign that when you lodge a Title IX-related claim, there will usually be a lot of claims associated with it, and now you can score hits all the way to a jury," Lake said.