You have /5 articles left.
Sign up for a free account or log in.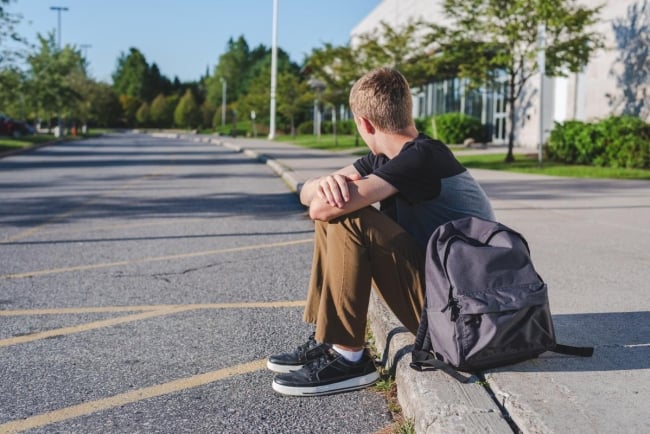 Istockphoto.com/MooreMedia
Stanford University will change its leave of absence policies to better accommodate students who are facing mental illness crises. The decision, which goes into effect next year, results from a settlement agreement with a group of students who say they were prodded to leave campus by administrators.
The coalition of Stanford students sued the university last year to change its involuntary leave of absence policy, arguing that it barred students from the university after incidents where they were deemed to present a risk to themselves or others, instead of providing solutions to keep them in classes, according to the complaint. Several students named in the class action lawsuit attempted suicide then had their university housing privileges revoked, or they were threatened with expulsion if leave was not taken.
On Monday, Stanford announced it would rewrite its Involuntary Leave of Absence and Return Policy and put new procedures into effect by the university's winter term. The revised policies will more closely determine "whether modifications or reasonable accommodations exist that could help the student remain on campus and/or in class," Susie Brubaker-Cole, Stanford's vice provost for student affairs, wrote in a message to students.
Rather than providing adequate resources to help students with mental illness disabilities continue their education, Stanford was encouraging them to leave campus as a "first resort," said Maia Goddell, supervising attorney for Disability Rights Advocates, which represented the students. In the lawsuit, students recalled that they were treated like a "liability" to the university and felt discouraged from reaching out to Stanford's counseling and psychological services in times of crisis.
Students with mental health disabilities soon will be able to petition to remain in campus housing during their involuntary leave, as students with medical disabilities currently can, according to the settlement, which Stanford and the student coalition mutually agreed to. The university also will hire additional staff and provide more training to assist students with mental health disabilities, according to a statement from Disability Rights Advocates.
Under the new guidelines, students who opt to take voluntary leave from Stanford will be able to revoke their decision within two days. And when a student who was on leave is ready to return, the Office of Accessible Education can provide "reasonable accommodations" for the re-enrollment process, according to the new policies. Students with mental illness disabilities took issue with "personal statements" they were required to write to be reinstated at Stanford, which included taking responsibility for their actions -- an inappropriate requirement for a student who self-harmed, Goddell said.
Stanford is also in a four-year partnership with the Jed Foundation, an organization that several colleges and universities have hired to evaluate and improve mental health, substance use and suicide prevention resources.
The settlement is "historic" and the first of its kind, according to Disability Rights Advocates. The group is optimistic that other colleges and universities will follow Stanford's changes and implement their own policies to improve the experiences of students with mental health disabilities.
"We would really hope that other universities will look to that and consider what they can do to support, rather than punish, students who have mental health crises," Goddell said.