You have /5 articles left.
Sign up for a free account or log in.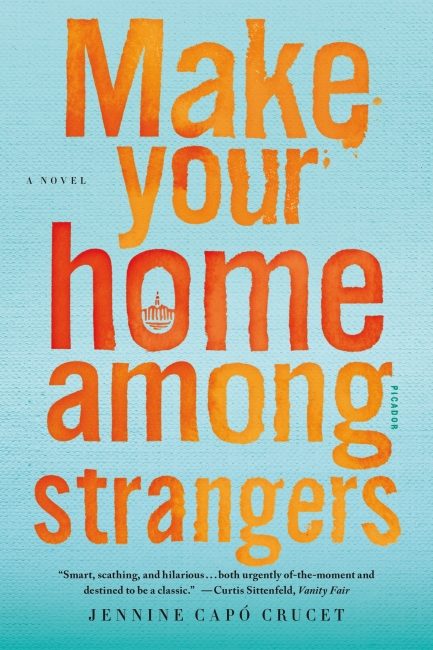 Georgia Southern University defended its students' rights to burn a university-required book on Friday, following the circulation of a video of freshmen standing around several burning copies of a novel by an author they found offensive.
The novel, Make Your Home Among Strangers, is by Jennine Capó Crucet, ​an English professor at the University of Nebraska, Lincoln, who came to the Statesboro, Ga., campus last Wednesday to read "Imagine Me Here, or How I Became a Professor," an essay included in the novel, according to a statement from Crucet.
Make Your Home Among Strangers was selected among a list of recommended readings for freshmen as part of Georgia Southern's first-year experience program. It is the story of a first-generation American born to Cuban immigrant parents who is accepted into an elite university and is rejected by her family as well as the white students at the college.
Some white Georgia Southern students who attended Crucet's reading and subsequent talk felt she made "unfair generalizations" about white people, according to a statement from PEN America, an organization that advocates for freedom of expression in literature.
Crucet's talk centered on white privilege and challenged Georgia Southern students to "think about their whiteness," USA Today reported. During the question-and-answer period, a white student asked what authority Crucet has to address issues of white privilege on campus -- making "hostile and ignorant" comments on the author's work, Crucet wrote on Twitter that evening. Hostile back-and-forth between students criticizing and defending Crucet proceeded.
Later, videos surfaced of white Georgia Southern students burning Crucet's book, which they had purchased as required reading for their classes, Vice President for Strategic Communications and Marketing John Lester wrote in an email.
Book burning does not align with Georgia Southern's values, Lester told USA Today. But the university does uphold students' rights to assert their freedom of expression, he said.
"From what we have been able to determine, the night's events were another example of freedom of expression and a continuing debate of differing ideas, which are tenets of our ongoing efforts to align with our values and initiatives encompassing inclusive excellence," Lester wrote.
Georgia Southern's department of writing and linguistics disavowed the incident.
"We were compelled to show our support for Prof. Crucet, to call our students to handle their frustrations in better ways, and to say that the actions of a few do not represent the Georgia Southern University that we are proud to serve," Russel Willerton, the department's chair, told USA Today.
PEN America condemned the book burning and said the action presents an opportunity for Georgia Southern to educate students about the "history and meaning associated with this disturbing practice," as book burning has not been seen recently at college campuses, Jonathan Friedman, director of the campus free speech project at PEN America, wrote in an email. A statement from PEN America said the book burning exemplified "hostility" toward the freedom of expression, not an example of it, as the university contends.
"It is deeply disturbing to see a group of students engaged in this kind of conduct," Friedman said. "Book burning has a long history as a tactic to intimidate, silence and denigrate the value of intellectual exchange."
Friedman did acknowledge that like Crucet's right to produce, distribute and speak about her work, students have the legal right to burn her books.
"Students have the right to exercise their own freedom of expression, and book burning is also a protected act of expression," he said. "But this symbolic gesture aimed not just to reject or refute ideas but to obliterate the very paper on which they were written."
Make Your Home Among Strangers has been a common reading selection at more than 30 universities, Crucet wrote in a statement. She has given the same talk at other schools prior to coming to Georgia Southern, including Stanford University and Albion College, she wrote.
Crucet called on Georgia Southern to respect students "who might understandably feel unsafe in the aftermath of the … book burning."
Many students approached her after the event to say how they identified with her novel's protagonist, a student of color on a primarily white campus, and thanked her for coming.
"To think of those students watching as a group of their peers burned that story -- effectively erasing them on the campus they are expected to think as a safe space -- feels devastating," Crucet wrote.
James Meader, vice president and associate publisher of Picador, Crucet's publisher, declined to comment further about the book burning.