You have /5 articles left.
Sign up for a free account or log in.

A growing mountain of evidence shows that COVID-19 has taken a disproportionate toll on Latino, Black, Native American and lower-income people. People in these groups are more likely to have lost jobs, pay, family members or their own lives due to the pandemic.
Meanwhile, millions of college students had their campus experiences cut short this year, and are facing uncertainty about how and if they can return to college. Preliminary data suggest students from low-income, first-generation-college and minority backgrounds may leave higher education. And surveys, including polling data from the Strada Education Network, show high anxiety among Americans about college and the job market, particularly among first-generation students without the safety nets enjoyed by their wealthy peers.
Inside Higher Ed recently reached out to a wide range of nonprofit organizations that work with students from underserved backgrounds to get snapshots of how people were coping last month. Below are the stories of eight learners, whom we intend to follow up with in future interviews.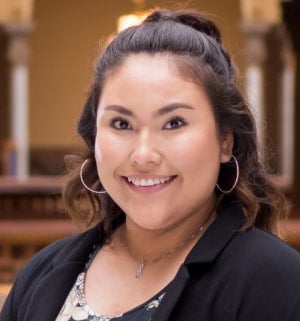 Alicia Cardoza Regalado, 21, Indianapolis
Marian University
Alicia Cardoza Regalado is home now. Though the 21-year-old wasn't living too far from her parents, just in another part of Indianapolis, she moved back in when the pandemic arrived. Her college, Marian University, where she studies mathematics, recommended she leave her residence hall.
Like thousands of other students nationwide, Alicia finished her classes online. It was challenging at times, she says. "It can be hard to pay attention 100 percent of the time."
She found herself listening to lectures in the car, or covertly checking email. "That temptation is right there," she says.
Collaborating with other students to study and do homework, which can be common in STEM fields, also suddenly became more challenging. Cardoza Regalado says that compared with her life on campus, she needed to do twice the research and watch three times the number of online videos to get through her work.
"If we had a test coming up, I would say to my classmates, 'Let's get together and study for a few hours at the library,'" she says. "Now, they're not there with you to help."
Cardoza Regalado says it was also stressful to be doing her work at home with her family.
"My mom would be cleaning throughout the day, because she's a stay-at-home mom, and I would be worried," she says. "Like, 'Oh, will she, like, come into my room mid-lecture?'"
Cardoza Regalado, who grew up in Indianapolis, chose Marian in part because she is a recipient of the Deferred Action for Childhood Arrivals program, or DACA.
"When I applied for colleges in 2017, a lot of college websites and college admissions offices didn't have the resources available for DACA recipients," she says. "They would all tell me, 'Oh, you might have to apply as an international student,' and I was like 'Holy moly, that's like twice the amount!'"
With in-state public universities not giving her what she needed, Cardoza Regalado decided to apply to a private college.
Though no one in her family has been infected with the new coronavirus, she says it's a constant source of anxiety for her and her family. Her mother has respiratory health issues, and her sister is a health-care worker in a downtown hospital.
"There's that fear of 'What if because I went to the grocery store she gets sick?'" she says. "What if she's in intensive care because of me?"
"What if I lose my mom?" she adds. "Will we be able to live with it if something happened to her?"
Though Cardoza Regalado is coming to the end of her bachelor's degree program, she isn't sure about her career path just yet. She was first drawn to being a math teacher, but she was wary of having to fail or discipline students for their performance. She's now studying actuarial science, which is about assessing risk, but she isn't sure she wants to be an actuary.
Through multiple internships with the Indiana Latino Institute, the mayor's office and other organizations, she's realized her goal is to help people, but she hasn't hammered out exactly how to connect that with math. She's considering going to grad school a few years after graduation but also looking at helping low-income families with financial advising or encouraging math students who look like her.
"I genuinely want to help people," she says. "How can I help people with math?"
Right now, Marian University's plan for the fall is to have students live on campus in double rooms with hybrid instruction. Cardoza Regalado says she isn't sure if that's the right move.
"Right now with all the cases and how the U.S. is doing, I'm a little nervous about going to in-person classes," she says. "If someone gets it in the dorm rooms, probably everybody else is going to be affected by it."
But she has mixed feelings about the fall term. She's sympathetic to international students and others who are paying a lot of money to attend. And she thinks she will have an easier time with classes if they are in person.
One fact is clear, though: the pandemic and its attendant economic downturn are anxiety inducing.
"I do come from a low-income household, and I've seen the struggle," she says. "There's still that imminent fear that you will be jobless, because we've been there before."
-- Lilah Burke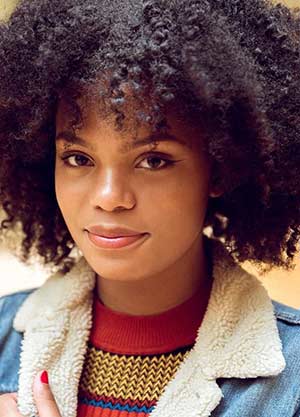 Dija Manly, 19, Madison, Wis.
Stanford University
Dija Manly was halfway through her freshman year at Stanford University when the first coronavirus cases were identified in the United States. In mid-March, as a wave of campus shutdowns swept the country, Manly and her peers were sent home to finish the term remotely.
"Everybody was scrambling to get tickets and throw one last big party before everybody left," she says.
She returned home to Madison, Wis., and remained there through the spring term, which was held entirely online. Stanford extended the winter term final period and made the spring term "pass-no record" to ease student concerns about remote learning.
Manly says it was difficult to focus on her coursework.
"It was very dystopian," she says. "At first everybody was just excited, and was like, 'Oh, I'll see you in three weeks when this pandemic is over.' Then everybody went home, and you read the news every day and see things are getting worse and worse."
The pandemic didn't just interrupt her studies -- it also threw a wrench into her undergraduate experience. Manly says she feels slighted that she was never able to make a home for herself at Stanford and lean into her new independence. Living at home again feels like high school, but "without the benefits of high school," she says.
"It was hard, especially for a bunch of the freshmen who were hoping to establish friendships and generally have that sense of belonging on campus," Manly says.
After graduating from a low-performing Wisconsin public high school, she was admitted to the highly selective Stanford. Manly says she chose the university in part because she has family in the Bay Area and wanted to get out of Wisconsin. A STEM student looking to major in bioengineering with a minor in African and African American studies, Manly hopes to pursue a career in health disparities research.
"I want to make medicine that keeps in mind people's different races and ethnicities, and the role and impact that has," she says.
Her studies are particularly relevant to the pandemic. Data show severe racial and ethnic disparities in who contracts and dies from the coronavirus. Manly has made her peace with getting the disease.
"I have come to terms with the idea that I will probably get COVID in Madison," she says. "Even though we have the mask order that was just implemented, I think COVID is going around rapidly. Wisconsin is still a red state, and I don't think you can stop people from going to visit family."
Stanford plans to bring some students back to campus in the fall. As a rising sophomore, Manly's classes will be held entirely online for the fall term. She's weighing her options and trying to decide if it makes more financial sense for her to return to campus, study remotely or take a term off.
"A lot of my financial aid has been taken away," she says. "For me, it would be more expensive to do online school than to actually be on campus."
Manly worries about staying home and having to rely on her parents for food and housing expenses. Stanford offers some subsidized off-campus housing, which she's looking into. She's also considering splitting an off-campus apartment with some other friends who may take classes online in the fall.
Regardless of her decision, Manly knows her sophomore year won't be the college experience she was hoping for.
"They won't be hosting any gatherings. They're going to be setting up sick dorms for students because they're expecting students to get sick. You can't go to study spaces, you can't eat meals in the dining hall, you have to eat meals in your dorm room," she says. "All of those aspects just make going back to campus seem pretty bleak."
-- Emma Whitford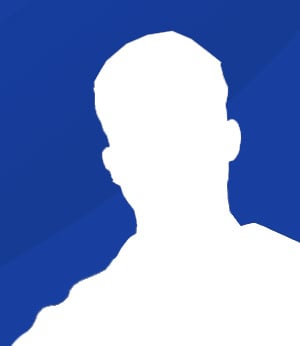 Charles O., 38 (but he's not sure of his precise age), San Diego
Bus driver, National University
All in all, Charles O. has a steady job. He makes more than $15 an hour driving buses for the city of San Diego. He's worked for the city for eight years.
"It pays good," he says. "It's not the best, but it's OK."
But Charles (whose name has been changed) would like to do something different.
"My kids are the ones that motivate me the most," he says. "I took some loans going to school, and I don't like that for my kids, to do that in the future. I think the right thing for me to do is work on my education. If I get a good job, I will be able to cash-flow their education."
A higher-paying job might also be able to lead to some small luxuries. Recently, Charles decided to move out of his apartment and into his car to save money. His kids live with their mother.
Charles came to the United States as a refugee in 2006, when he was 23. He is ethnically Ugandan but came by way of Sudan.
His first experience with American education was at community college, where he took a few courses while working as a security guard. His dream was to go to a University of California campus and become an engineer.
But Charles found he couldn't complete his engineering course work while working 60 to 80 hours per week with one kid.
"My GPA went down, and I'm like, 'If I'm not going to go to [UC San Diego] or one of the UC schools, I'm not going to pursue the degree,'" he says. He was also worried about whether he would even be able to attend a UC as a working adult with a child. Instead he took general education courses.
In the decade since his community college days, Charles has had an on-again, off-again relationship with being a student.
In 2012, he enrolled as an online student at National University, a California-based nonprofit aimed at working adults. After years of stopping and restarting, he is set to graduate with a bachelor's degree in financial management this November. His goal is to be a business intelligence developer -- someone who uses software to analyze and present data to inform business decisions. He is well versed in programming languages like Python and Java.
"I love technology and that is the kind of thing I want to do for the rest of my life," he says.
Despite Charles's fondness for the subject, his lack of a degree has held him back.
He took a business development course at UCSD Extension but found it was not enough.
"Most of the jobs say you need either five or seven years' experience," he says, "or you have to have a bachelor's degree."
Charles says that because his classes were online to start, the pandemic hasn't directly affected his instruction. But he can no longer study in libraries and now does schoolwork in his car, using his phone plan's hotspot. He appreciates the flexibility of online classes, since his driving schedule changes every three months.
Though National is more affordable than other institutions, Charles still took on debt for his education, one of the reasons he decided to move into his car.
The pandemic makes him worried about the prospects of getting hired for his dream job as companies tighten their belts and lay off employees.
"It's almost impossible. I've applied for a lot of jobs," he says. "It's hard, but I am studying every day."
-- Lilah Burke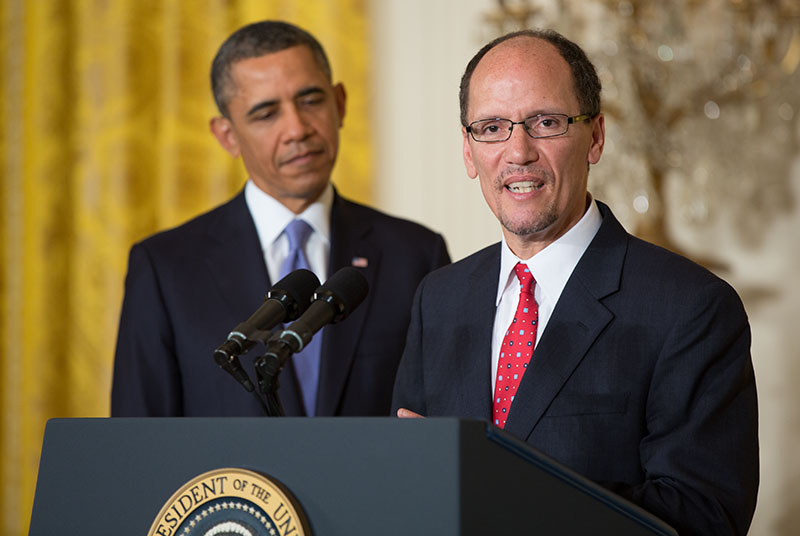 Rocque Perez, 21, Tucson, Ariz.
University of Arizona
The transition from high school to college wasn't easy for Rocque Perez.
The 21-year-old is a first-generation college student at the University of Arizona. His mother moved to the United States from Mexico for the opportunities it could offer her family, he says.
But throughout high school, Perez was pulled in and out of school. He felt that his parents didn't have his best interests at heart, and his academics suffered.
Before his college journey even began, Perez moved out of the abusive household and began supporting himself.
"It did take me breaking away and wanting something for myself to do that," Perez says. "But I didn't have the emotional or financial support of anybody. That alone served as a huge barrier."
His college experience has been different from his more privileged peers' in that way. He recalled getting sick and having to go to the hospital alone, because he does not have a relationship with his parents.
"It takes a huge toll on your mental health," he says.
Perez had always considered going to college, but he didn't start chasing after that dream until his senior year of high school. He wanted to pursue a career where he could help people, and the recent election of President Trump created "a new political fire that was lit under me," he says.
Choosing where to go was the easiest part, he says. Perez grew up in Tucson, Ariz., and he's always loved the pride and spirit of his hometown campus. "For me, the University of Arizona was always just home," he says.
Arizona also has many opportunities for the career Perez wants to pursue -- public administration. He hopes to work in higher education administration.
But college hasn't just been about academics. It also is a relatively easy way for Perez to get a job. He has been working for the university throughout his time as an undergraduate.
He typically worked 40 hours per week, on top of full course loads. While Perez receives financial aid, he still anticipates having about $40,000 in student loan debt to cover leftover tuition expenses and help him pay for housing.
When asked how he managed all those hours, Perez says he had "no idea."
"I think it was a lot of time management skills," he says. "It was also a matter of knowing I had to get through college."
Perez acknowledged he didn't do as well academically as he could have because of the long hours he worked. But, he says, sacrificing a few assignments to get a degree was worth it, even if it wasn't a real representation of who he is as an academic.
The COVID-19 pandemic presented another challenge. By May, Perez's job helping to develop a fundraising campaign in the Office of Multicultural Advancement was eliminated.
To continue building his résumé, Perez created a marketing portfolio and presented it to senior leadership at the university. He's been able to create his own internship, he says, though it is unpaid.
As the $600-per-week supplemental unemployment insurance runs out, Perez says he's getting worried.
"I am applying for a bunch of full-time jobs," he says. "This is the first time I'm gravitating away from the university, which kind of sucks because that's the profession I want to go into. But I don't have a safety net."
His job options are also limited by the public health crisis, as he doesn't want to put himself at too much risk. Perez is open to going into an office job but doesn't want to work in retail right now.
As a student and a resident, Perez is worried what will happen when his university opens back up. Two of his courses are slated to be face-to-face because that is what his professors prefer. And he needs those classes to graduate on time next spring.
Many of his friends have gotten sick from COVID-19, and some of his acquaintances have died from the virus.
"We're so close to Native nations and so many vulnerable communities in southern Arizona. It sucks that all of these vulnerable populations are going to be jeopardized by students who just want to come here and have fun," he says. "The university is putting out this image that they can control the student population, but nobody can control Chad and Brad in Greek life celebrating syllabus week at a party the first week they get here."
The university didn't decide what to do for the fall in time for many students who were signing off-campus leases. If he had known most of his courses would be online, Perez would have lived farther away to save money.
Yet his time in college has been worth it, Perez says, in part because of the opportunity to stand up with his peers on social justice issues.
As a first-generation Latinx student and a person from the LGBTQ+ community, Perez gets emotional when hateful incidents occur on campus.
"It's disheartening and it does take a toll," he says. "But at the end of the day, that's something I'm super passionate about."
-- Madeline St. Amour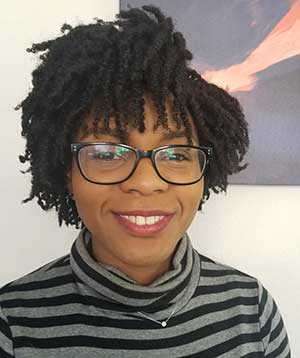 Felecia Cannon, 31, Dallas
Software support specialist
After graduating high school, Felecia Cannon enrolled at Dallas Baptist University. But she quickly decided the traditional four-year college route was too risky.
"I realized that it wasn't for me and that I didn't know what I wanted to do with my life," she says.
Cannon enrolled as a psychology major. But she was unsure whether the degree would lead to a career and was unwilling to take on the student loan debt.
"I didn't want to have wasted four years," says Cannon.
So it was off to work for Cannon. For almost eight years she worked as an assistant manager on the night shift at a QuickTrip, a convenience store.
"It was very exhausting. I couldn't get my sleep schedule right," says Cannon. "Thankfully, I didn't have kids."
During that time, she sporadically enrolled at Tarrant County College, a two-year institution.
When she'd arrive home from work, at 7 a.m., Cannon would sleep for three or four hours. That schedule made it hard for her to focus and be motivated to do schoolwork. But she eventually earned a general studies degree. While at Tarrant, Cannon took a computer programming course, which helped spark her interest in development and information technology.
"It laid down the foundation for learning later in life," Cannon says of her time in community college, citing a technical writing course as being particularly helpful.
Cannon in 2016 signed on as warehouse associate at an Amazon fulfillment center. She worked 10-hour shifts, with two to three hours of lifting medium-sized packages broken up by 15-minute breaks.
"It was a very physical job," she says, adding that she thought, "I'm just going to run my body down" and that "I can do more with my mind."
Cannon wanted challenge and growth. At some point, she heard about Amazon's Career Choice program, which pays up to 95 percent of tuition and fees (with an annual cap) in certain fields of study leading to in-demand jobs -- typically not at Amazon. Some Amazon facilities feature classrooms for students who are enrolled in the program.
"You don't pay anything up front," says Cannon. "It almost sounds too good to be true."
She was a participant in Merit America, a nonprofit group and Career Choice preferred partner that offers live support through small group meetings and one-to-one coaching. Merit America also is a partner of Grow With Google, which works with community organizations to offer free digital skills training.
Cannon enrolled in Google's IT certificate program, the company's first major move into postsecondary education and a core part of her Merit America program. The certificate is offered through Coursera, the online learning platform, and features a curriculum created by Google, which seeks to create a diversified pipeline of applicants for entry-level IT jobs.
She says the nonacademic support she received through the Amazon, Google and Merit America programs helped her gain confidence.
"It really gave me an advantage," Cannon says, citing as an example mock interviews she did in groups with Merit America. "That helped me so much."
The Google curriculum was designed for her to absorb a lot of information in an accelerated format. And subtle aspects of the program were just as important, she says.
All of the instructors in the online Google program work for the tech giant. And Cannon says as the instructors gave their own background stories, she learned many didn't have a technology background.
"That encouraged me," she says. "It made them feel real."
Cannon applied to jobs each week as she worked toward the certificate, a requirement of the Merit America program. One, for a software and education company, required at least a bachelor's degree.
She applied anyhow. "I just highlighted those soft skills," Cannon says.
The day after her graduation from the Google program, she got an email about the job and was hired shortly thereafter.
Her last day at Amazon was July 12. She can work from home in her new job, which came with a substantial pay boost and computing and work gear her employer delivered to her.
Cannon says she wants to continue learning, starting with a new computer programming language.
"I was so unsure of myself before. There was a part of me who didn't think I could be successful," she says. But now, "I want to go as high as I can go."
-- Paul Fain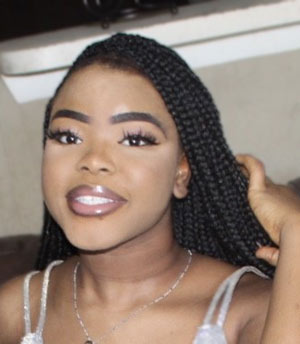 Ayomide Ajao, 18, Indianapolis
Indiana University, Purdue University Indianapolis
Ayomide Ajao isn't especially worried about contracting COVID-19 as she enters her freshman year at Indiana University, Purdue University Indianapolis.
But she is worried about facing discrimination or racism.
"I'm worried about the way people are going to treat me because of my color, or maybe because of my accent, or maybe because of the way I look," she says.
Ajao was born in Nigeria and moved to the United States in 2016. She says she didn't know anything about how the U.S. worked when she first arrived in the country.
But she has always loved math and won the student-of-the-month award for the subject in middle school.
"They take a picture of you and put it on the wall," she says. "But when I got to school the next day, people started laughing at me."
Her peers insulted her, saying she thought she was important even though she had just enrolled at the school.
"I was like, OK, this doesn't happen in my country," Ajao says.
Thankfully, Ajao found support in other places. Her teacher asked why she stopped raising her hand in class, and Ajao explained the bullying.
"She says, 'Don't let what they say weigh you down, they're just jealous,'" she says. After that conversation, she regained her pride in her good grades, even as her peers kept laughing.
She also gained confidence in debate club, an activity she hopes to continue in college.
Ajao will have a few other things on her mind in college, though. She will be working part-time and helping her single mother take care of her younger siblings. She's also still trying to get scholarships and grants so she can avoid taking out loans.
Ajao was accepted to several historically Black colleges and universities during a special admissions event hosted by her high school, and she even received a full scholarship to one. But she decided to stay close to her hometown of Indianapolis.
"I can't leave my mom and my siblings," she says.
She also couldn't apply for federal financial aid because of her immigration status, which makes things difficult. She is trying to get a green card so she can join the U.S. Navy, she says.
"Loans you have to pay for the rest of your life, and I don't want that to be me," Ajao says. "I wish that status didn't matter and color didn't matter."
She was frustrated when applying for scholarships because many were tailored to race or ethnicity. As a straight-A student, she doesn't understand why race needs to be a factor.
"I was like, OK, what does that have to do with anything?" she says. "But it is what it is."
The application process was also difficult. Her family hadn't been through the process, so they couldn't help Ajao. She had to rely on friends and advisers.
Ajao credits her high school counselor and an adviser from the Center for Leadership Development, a local organization that helps minority youth with college prep and other programs, as being crucial resources.
While her family wasn't able to help much with her journey to college, Ajao says they have been very supportive.
"I'm going to college because basically I'm the first person in my family to go to college," she says. "I want to be somebody. I want to be a role model to others in my family."
Right now, she's working full-time at McDonald's. Ajao is thinking about trying to get a job on campus.
She isn't worried about contracting COVID-19 at work because customers aren't allowed to enter without wearing masks, and she washes her hands frequently. Her classes will be in the hybrid format in the fall, which she is happy about.
"I am the kind of person that if I sit at home and don't do anything, my head is going to start blowing up," she says, adding that she also learns better with face-to-face instruction.
But despite the uncertainty about the fall, Ajao is proud of her achievements.
"I graduated with flying colors," she says. "It was successful for me."
The one thing that's missing is her father, she added. She doesn't know where he is, but she wishes he could see her proud moment.
-- Madeline St. Amour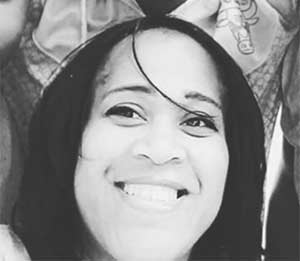 Heather-Alysia McNeil, 49, Prince George's County, Md.
Pharmacy technician intern, University of the District of Columbia
Heather-Alysia McNeil is a go-getter. A divorced, single mom of six with a 16-year-old son still at home, she chose to pursue a bachelor's degree after the bank where she worked relocated and left her without a job.
McNeil, 49, is older than the traditional college student. She "did the family life first," she says, and worried she was too old to go to school.
"I found phenomenal women who have gone on to get their bachelor's, or even went back to high school, and I was like, 'OK, if they can do it, I can do it,'" she says.
After doing some research to find a college within her budget, McNeil enrolled at the University of the District of Columbia. She was nearing the end of her junior year, working toward a bachelor's degree in psychology, when the coronavirus reached the United States.
"When I say overwhelming, I feel that's an understatement," she says of the pandemic. UDC moved classes online in March, and she had to choose between supporting her son through rigorous online schooling or continuing her own classes remotely.
"I decided to take the semester as a loss," McNeil says. "It was really devastating."
Since then, the pandemic has presented her with significant familial, financial and personal challenges. McNeil has taken all of them in stride.
"It's not a rock and a hard place, it's a rock and a rock. A rock and a rock and a wall," she says.
She works part-time as pharmacy technician intern and has continued to do so as an essential worker for the last five months. The toll the pandemic has taken on essential workers is immeasurable, she says.
As soon as she gets home, she has to "go in a room, strip at the door, put my clothes in a bag, hit the shower," McNeil says. "I don't even know how to describe the head space that I'm in."
But McNeil has put herself on the back burner to help those around her.
"However I can help my coworkers get through it, so be it. However I can help my son get through it, so be it," she says. "I will pick up myself later."
McNeil is a cancer survivor and lives with sickle cell anemia. Because she is immunocompromised, she's at high risk for COVID-19 complications. Instead of using a doctor's note to file for unemployment, she opted to continue working on the front lines. To protect her asthmatic son from potential exposure to the virus, McNeil sent him to live with his older sister in Atlanta.
"It's a snowball effect," she says. "I had to take out funds to send my son to Atlanta that I didn't have and care for him in another home. Because I elected to opt out, now I have a school bill."
The fall, McNeil plans to return to college and finish her degree. Going back to UDC isn't financially feasible, so she applied for a grant from the state of Maryland and hopes to be admitted to Morgan State University.
In the interim, McNeil is studying to get her pharmacy technician license.
"While I'm on this so-called break, why not do something productive? If you have a pause in your life … bring in something that will speak to your goals or whatever you're aspiring to do," she says. "I decided to become a pharmaceutical tech."
-- Emma Whitford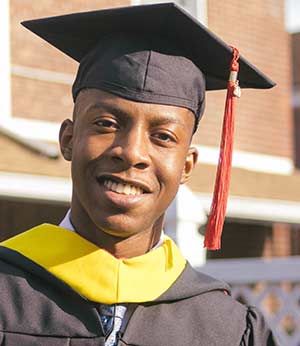 Joshua Christie, 22, Newark, N.J.
The end of college came suddenly for Joshua Christie.
The Newark native was part of the Rutgers University, Newark, Honors Living-Learning Community. He received a residential scholarship for his time on campus.
"I really loved the program," says Christie.
Then the pandemic hit. The first-generation college student received an email from the university in mid-March, saying students had 48 hours to leave residence halls and that the remainder of the spring term would be online only.
"I was looking forward to graduation," he says. "I didn't get my senior photos."
That stings for Christie, an aspiring photographer.
But perhaps the worst blow was that he couldn't do a planned study abroad this spring in England. Christie's twin brother was going to join him there, and they would have celebrated their birthday together last month in Britain.
"I was so excited," he says. "We would be there now."
Asked how it felt to have that experience taken away, Christie describes being at the beach and picking up a handful of sand and watching it stream through your fingers.
"Say the sand was your dream," he says. "So many dreams and so many aspirations were just slipping away really quickly."
Christie doesn't blame the university. "They tried their best."
The online course work during the spring term was decent, he says. And Christie enjoyed a virtual course the university hosted jointly with a school in France -- a substitute for the canceled study abroad program.
Christie also is grateful for the grant aid from Rutgers.
"Had it not been for the scholarships I received, I really don't think I'd be able to afford it," he says. "I probably would've had to take out so many loans."
The university also helped him get work experience. Early on as an undergraduate, Christie worked in concessions at the nearby Red Bull Arena, home of the New York Red Bulls, a Major League Soccer franchise. Traveling back and forth to campus from the stadium was difficult for him, and he wanted something more stable.
Christie met an admissions officer for the Newark campus, who offered him a job. He took the Federal Work-Study gig and helped send out letters for the admissions office. Later, Christie got a work-study job as a community service officer for the university. He patrolled the campus at night, giving directions, escorting people around and signing them into facilities.
"I always like helping people," says Christie. But he decided not to pursue a career in law enforcement. "I just couldn't see myself getting fully into it."
Christie got serious about photography early in his time on campus after winning a photography contest. He started posting photos on social media, sometimes of models, and the positive feedback spurred his ambition to make a career of it.
He created a business-oriented site for his photographs, Purpose Portraits, and a personal portfolio site for creative projects.
The pandemic postponed some of Christie's photography plans. But he's sticking with it.
Christie is a fellow with Braven, a nonprofit group that provides academic and career support to college students from underrepresented and low-income backgrounds. The experience has been helpful, he says, and helped him find photography projects. For example, he recently visited the homes of 20 students he found through the program to take their graduation photos.
Braven also is helping Christie develop small business skills. His goal is to land a job in branding and imaging, which would combine his social media and photography chops.
"It's just a really hard job market. But I'm trying to stay hopeful," he says. "Even though there's clouds in the sky, that doesn't mean the sun isn't shining behind it."
-- Paul Fain