You have /5 articles left.
Sign up for a free account or log in.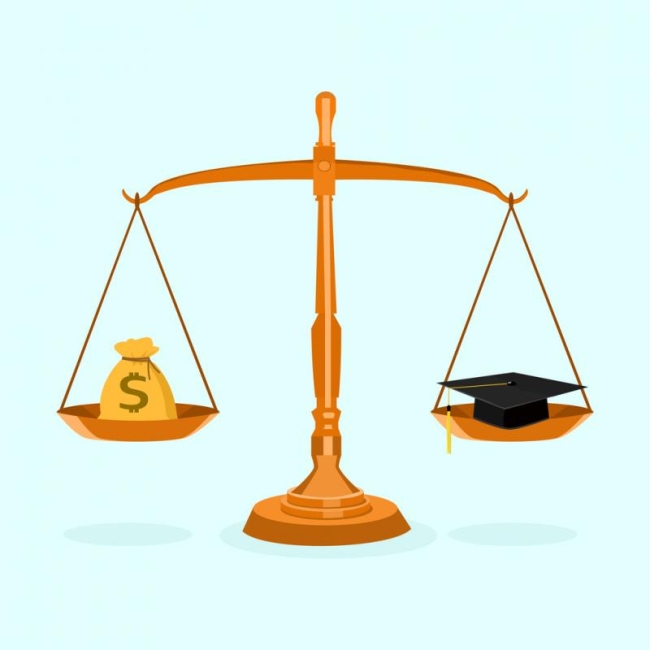 ISTOCK.COM/Yutthana Gaetgeaw
Some college promise programs are associated with positive effects on enrollment for Black and Hispanic students, according to new research published in Educational Evaluation and Policy Analysis​.
Promise programs commit to covering tuition costs for eligible students, generally at community colleges (some go beyond this and also cover fees or provide cost-of-living funds). Researchers looked at 33 single-college, local programs at two-year colleges to study the effects on first-time, full-time college enrollments.
Over all, these programs may increase enrollments for Black and Hispanic students at these colleges, particularly for female students. How the program is designed changes the effects, the study found. Programs with merit-based criteria, like grade point average minimums, are associated with higher enrollment for white, Asian, Native Hawaiian or Pacific Islander female students.
Programs with specific income criteria are associated with lower enrollment across demographics, except for Black male students. First-dollar programs, which award aid before a student applies other grants or aid to their college costs, appear to lead to greater enrollment of white students.
"Together, these results suggest racially minoritized students, especially females, are more likely to enroll in Promise-eligible colleges," the report states. "However, more generous programs are more likely to increase enrollments of White and Asian, Native Hawaiian, or Pacific Islander students."
The findings are promising, but this research used a data set covering the academic years 2000-01 to 2014-15. In just the last seven months, much has changed due to the COVID-19 pandemic. Community college enrollments are now in free fall, and there are not yet enough data to determine if colleges with promise programs are faring better. Some promise programs are already facing cuts.
But that doesn't mean promise programs haven't helped, said Robert Kelchen, associate professor of higher education at Seton Hall University.
"While enrollment at community colleges dropped nationwide (and for underrepresented minority students in particular), it's entirely possible that the presence of these programs stopped the declines from being larger," Kelchen wrote in an email. "This fall is also extremely unusual in that declines in enrollment may have been driven by public health concerns, some programs not being well-suited for online education, and the lack of available childcare. These concerns hit minority families the hardest, and free tuition isn't enough in this case."
If and when things return to normal, Kelchen said, these programs could once again provide the enrollment boosts found in this study.
Amy Li, an assistant professor of educational policy studies at Florida International University who co-authored the study with Denisa Gándara, an assistant professor at Southern Methodist University, doesn't believe promise programs could affect national enrollments in a substantial way. Even larger, statewide programs restrict eligibility, often excluding part-time students, who tend to make up a large portion of community college enrollment.
"As long as the promise programs continue to be funded and available, I do think they will be slightly helpful for college enrollments to stay steady and rebound for full-time, first-time students," she said.
The number of free college programs is growing, which is a promising sign, said Tiffany Jones, senior director of higher education policy at the Education Trust, an advocacy and research organization focused on equity based in Washington, D.C. The organization released an updated assessment of the landscape of statewide free college programs, as well as an updated framework for free college programs.
When the Education Trust last did this assessment, in 2017, about 15 programs met its criteria for being considered free college, Jones said. This time around, 23 colleges met that criteria. New programs have been created, and some programs have loosened some of their restrictions. Maryland recently expanded its program by opening it up to returning students and adults.
Some disappointing trends have continued, however, Jones said. Many programs were focused on covering tuition only for community college and only after students had applied all other aid to their tuition costs during their 2017 review, and that remains the case now. Their analyses have found that programs that instead offer first-dollar aid serve a population of students whose demographics mirror those of the state, she said.
There also are still many restrictions on who is eligible for the program, she said. Few states let returning adults participate in free college programs, for example. About half of the programs aren't open to students who are undocumented or who are or previously were incarcerated. These students are most likely to pay more for college due to restrictions on other forms of aid, she said.
The Education Trust now includes that programs be open to undocumented students and previously or currently incarcerated students as one of its metrics for creating equity-driven free college policies. Only one program -- in Washington State -- checks off all 10 of the organization's boxes.
While there is some forward momentum, Jones is worried that the pandemic will force programs and states to backpedal. It already has, in some cases -- New Jersey was set to expand its program to four-year institutions but walked that back in the spring.
"That's really concerning, considering the power of free college with its simple messaging and its ability to encourage students to enroll," Jones said. "This may have something to do with the declines in enrollment at community colleges over the last few months."
Mamie Voight, vice president of policy research at the Institute for Higher Education Policy, believes actions at both the state and federal levels could help keep these programs afloat. 
"We are in unprecedented times and students face unprecedented barriers," she wrote in a statement. "Promise programs can be part of the solution by following best practices that fund students with the greatest need first and cover their costs beyond tuition. Similarly, the federal government should step in to double the tried-and-true Pell Grant to address students' substantial economic need during this time of crisis."