You have /5 articles left.
Sign up for a free account or log in.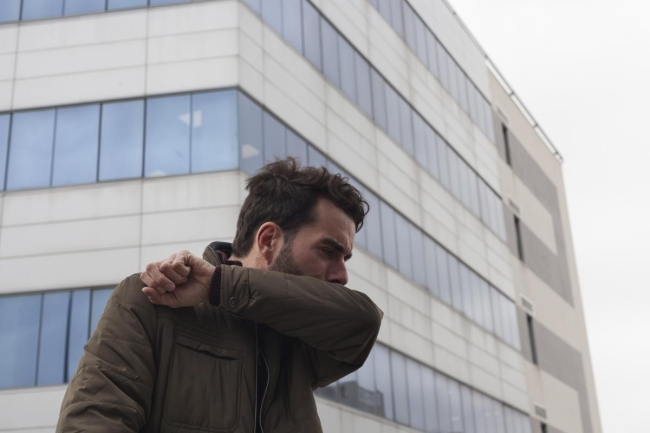 While college administrators and decision makers have stressed that they are taking the COVID-19 pandemic and its attendant health and safety concerns very seriously, there has been an underlying assumption: students -- if they catch the disease -- will be fine.
"At least 80 percent of our population is made up of young people, say, 35 and under. All data to date tell us that the COVID-19 virus, while it transmits rapidly in this age group, poses close to zero lethal threat to them," Mitch Daniels, the president of Purdue University, said in a letter to campus in April, expressing an intent to reopen. "Literally, our students pose a far greater danger to others than the virus poses to them."
New information released in the months since then has complicated that picture. Increasing evidence suggests that some portion of people who are infected with COVID-19 will continue to experience symptoms of the illness weeks -- or even months -- later, even if they are young or have a mild case of the virus.
Though persistent COVID-19 symptoms have been written about anecdotally in news media and personal essays, the nitty-gritty that would usually make up scientific and medical knowledge about this condition is still being figured out. In a study of Italian patients, over 87 percent were still suffering from at least one symptom of COVID-19 an average of two months after their initial infection.
In a study of patients who tested positive for COVID-19 but were not hospitalized, 35 percent said they had not returned to their usual level of health an average of two weeks after their initial symptoms, including 26 percent of patients aged 18 to 34. Other medical research has estimated that 10 percent of people infected with COVID-19 will still experience symptoms three weeks after their initial infection, with a smaller share of patients experiencing symptoms for months.
Though every patient is different, many have reported shortness of breath, low-grade fever, coughing or debilitating fatigue as lingering symptoms. Some patients have described fatigue so difficult, they struggled to walk across a room, get out of bed or work in their previous occupation. Neurological symptoms, such as "brain fog," or an inability to focus or recall memories, have also been observed in patients weeks after their infections. Several accounts from healthy and in-shape young adults have described being weakened by the virus and needing to take steps such as dropping out of college.
Critics of colleges' decisions to reopen in person have argued that the evidence of long-term complications underscores the carelessness of those administrations and the potential consequences of their choices. One small study has suggested the potential of heart problems among college athletes who are infected, raising concerns around decisions to continue with football and other sports.
Though many colleges have released their plans for quarantine, isolation and instructional continuity for students who get COVID-19, few have publicized options for students who may become "long-haulers," as patients with lingering symptoms are sometimes called. Some colleges have had thousands of their students test positive, and current estimates suggest they could soon be seeing "long-haulers" in significant numbers. In some cases, the symptoms may require educational accommodations.
Mary Lee Vance, director of services for students with disabilities at California State University at Sacramento, said that going forward, colleges are going to have an obligation to accommodate students suffering from lingering symptoms. Those accommodations are likely to be handled by an office of disability services at a college or university, even though the condition may be temporary.
At Cornell University, Zebadiah Hall, director of Student Disability Services, said that students routinely get 14-day accommodations for COVID-19 infections, but there are ways to extend that help.
"Our office will engage in an interactive process with the student and faculty around reasonable accommodations, which will vary depending on the structure of the class and the symptoms the student is experiencing," Hall said via email. "We routinely put 14-day (temporary) accommodations in place for students impacted by COVID. If students need longer accommodations, we work with them to customize that support."
Vance said that the standard process for students applying for accommodations involves current medical documentation, an application form and an interactive process with the disability services office. However, for a student suffering from lingering symptoms of COVID-19, some parts of that process might look a little different.
"There may be a need to also consider a temporary or short-term accommodation. In other words, a student may not have clear [medical] documentation yet," Vance said via email. "As a result of the interactive process it may become clear to the disability services specialist that the student does provide evidence that a disability exists and should be accommodated."
Potential accommodations for students suffering from symptoms post-COVID, she said, might include attendance leniency, makeup exams, extra time on exams, priority registration to arrange courses in classrooms near each other, reserved parking spots, reduced course load and online courses.
"With regards to the type of accommodations that should be provided, much depends on the medical diagnosis, conditions and impact on equal educational access," Vance said via email. "For example, when we review medical documents, we examine the documentation for currency and duration, as well as clarity of conditions' severity regarding educational barriers."
Harry Paul, an M.D.-Ph.D. candidate at Johns Hopkins School of Medicine, said he hopes that the growing awareness of long-haulers makes people think differently about disabled students and engenders a change in how higher education approaches accommodation. People with "hidden" disabilities, he said, whose disabilities cannot be easily seen or observed, are often not taken seriously and not given what they need to be successful.
"We spend a little too much time thinking about what is unique to COVID and talking about how we're going to have 10 percent of people have lasting symptoms," he said. "Brain fog sounds really scary. [But] there are a lot of people with brain fog right now, having nothing to do with COVID, and we are not supporting them. Colleges don't understand them; employers don't understand them."
Higher education, Paul said, should think more about proactively making life easier for disabled students, moving beyond simple compliance with the law, and toward efforts that would make things easier for all students, even those without disabilities. The basic accommodations colleges provide disabled students are typically confined to the classroom, and even then they may be lacking.
When it comes to COVID-19, Paul said, colleges and universities should be accommodating of disabled students who don't want to return to in-person classes.
"The answer to those students cannot be 'we'll grant you a leave.' Getting excused from something is not accommodating," he said. "It's deprivation."