You have /5 articles left.
Sign up for a free account or log in.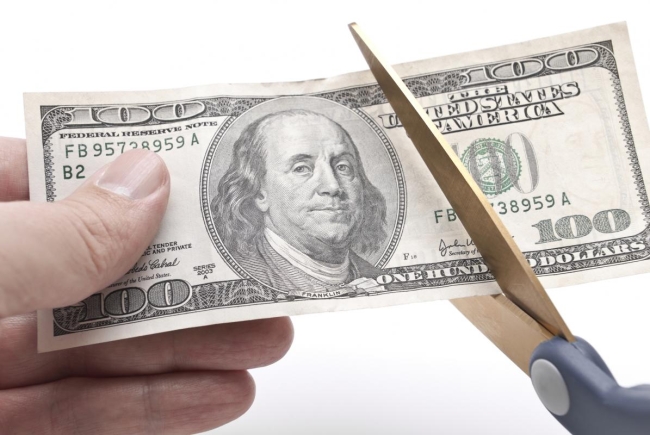 Tim Abramowitz via Getty Images
A Washington State private college will cut its tuition by 25 percent next fall. In New York, a private college will cut its sticker price by more than 50 percent, as will a private college in Delaware. The list of colleges slashing price tags for the next year has grown long this fall.
Amid the pandemic, dozens of colleges have announced tuition resets, freezes or expanded scholarship programs for the upcoming academic year. The trend follows similar announcements over the spring and summer, made as colleges face increased pressure to lower prices to keep and attract students.
But some colleges say the pricing adjustments have been in the works for years prior to the COVID-19 pandemic.
College sticker prices have been on the rise for decades. Even during the pandemic, tuition ticked upward, though at a historically low rate, according to the College Board's Trends in College Pricing report released last month. Average private college tuition rates increased by $700 to $37,650 during the 2020-21 academic year.
For years, administrators at Gordon College in Wenham, Mass., observed that prospective students and families ruled out the college based on its high tuition price.
"We've been losing families at the front end who have basically determined that they couldn't afford Gordon based on the sticker price," said Rick Sweeney, vice president for marketing and external relations at Gordon College.
Seattle Pacific University administrators observed the same. The university found that 35 to 50 percent of prospective students did not consider attending the university because of cost, said Jordan Grant, assistant vice president for enrollment operations and student financial services at the university.
In response, Seattle Pacific announced in September that it would lower tuition by 25 percent beginning in fall 2021, from $46,728 to $35,100. On the same day, Houghton College in Houghton, N.Y., announced that it would lower tuition by more than 50 percent. The reset brings Houghton's sticker price to $15,900, the lowest it's been in 20 years.
Weeks later, Gordon announced that it would cut tuition by 33 percent, from $50,650 to $37,950, beginning in fall 2021. College leaders hoped it would make students more likely to apply.
"One of the big appeals for us was to remove a barrier, even if it's a perceptual barrier," Sweeney said.
Like many private colleges, Gordon, Seattle Pacific and Houghton use a discount model to price tuition, meaning the actual listed price has little bearing on what most students and families will actually pay. The discount model adjusts the net tuition price -- the dollar amount students pay out of pocket -- based on an individual student's finances, their family's finances and available scholarships and financial aid.
The model has long been criticized for its lack of transparency. It's difficult for a student to know exactly what they will have to pay to attend a certain college before they apply and submit various financial information.
"Very often the discount model is not as helpful to first-generation families -- it's very confusing," said Shirley Mullen, president of Houghton College. "We've been looking for several years at how to make Houghton's affordability much more obvious."
All three colleges hope the new prices will attract students who otherwise would not have considered them. So far, Seattle Pacific has seen an 8 percent increase in applications for next fall. The university will need to admit 50 to 75 more students to maintain its net tuition revenue, said Nate Mouttet, vice president for enrollment management and marketing at Seattle Pacific. Gordon's enrollment has increased slightly from year to year, so net tuition revenue should remain steady, Sweeney said.
Gordon, Houghton and Seattle Pacific are all members of the Council for Christian Colleges & Universities, but spokespeople at each college said they did not consult each other about the tuition resets.
"Our intention was to be the first mover on this," said Mouttet. "But every school was wrestling with the same question."
Small religious colleges and other private universities are already planning for the so-called demographic cliff, a long-anticipated decline in the number of traditional college-aged, white, wealthy students seeking to attend college. As a result, the college admissions market will become more competitive. How that competition takes shape will vary by region.
Spring Hill College in Mobile, Ala., is also facing a sticker shock problem. It announced in mid-September that it would lower its tuition price next fall from $42,000 to $21,100, a 50 percent reduction. The college also cut room and board rates by $3,200, from $14,062.
"We want to become more affordable, more accessible. I think this will help us in our efforts to diversify," said Joseph Lee, president of Spring Hill. If the reset works perfectly, the college should see a net increase in tuition revenue, Lee said.
Spring Hill's tuition reset puts the college in line with the neighboring public universities, Lee said.
"A lot of our competitors here, down in the South, are the public institutions," he said. "With our respective price, we were at a huge disadvantage compared to Alabama, South Alabama, LSU -- schools like that."
Seattle Pacific is also competing with nearby public colleges, Grant said.
"If you're even considering us, you're looking for a small, private university, but you probably don't want to give up the lower-cost opportunity that you get from the [state] flagship," Mouttet said.
Gordon is competing with other private, nonprofit institutions. The decline in the number of college-aged students has already impacted many Northeastern colleges.
"In our region, in the Northeast, there's already been a decline in those populations, so we've been working against that for a while," Sweeney said about the demographic cliff. "We're looking to attract qualified students from around the country."
Not all private colleges can expect a boost in net tuition revenue or enrollment next year -- tuition reset or no tuition reset. Private universities are facing a 3.3 percent decline in net tuition revenue in fiscal 2021, driven by pricing constraints, a continued focus on affordability and softening enrollment, according to Moody's Investors Service's annual tuition survey.
Many are considering tuition resets, freezes and other scholarship opportunities in an effort to attract students. The University of Lynchburg in Virginia, Fairleigh Dickinson University in New Jersey, Goldey-Beacom College in Delaware and Hendrix College in Arkansas will lower tuition next academic year. Washington & Jefferson College in Pennsylvania and Davidson College in North Carolina announced tuition freezes for the upcoming academic year. Robert Morris University in Pennsylvania will offer an income-share agreement for students, providing them with a new source of financial aid. Cornell College announced a larger, $30,000 "Iowa Promise" scholarship to make its cost of attendance competitive with the state's three public universities.
Tuition resets could help some colleges with enrollment, but they're not feasible for every college, Houghton's Mullen said.
"I don't think this is right for every institution. I think you have to know your constituency very well. You also have to know your economic model very well," she said.
Sweeney believes tuition resets will become more popular.
"We're not the exception," he said. "This will become the rule."