You have /5 articles left.
Sign up for a free account or log in.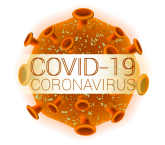 The number of coronavirus cases is rising in just about every U.S. state, but colleges in some states are responding more aggressively than are their peers elsewhere. New York was the prime example as this week progressed.
Several private colleges in the state -- Syracuse University, Hilbert College and Niagara University -- all announced that they would shift to entirely virtual instruction earlier than planned to end the fall semester. (Another New York college, St. Lawrence University, said Wednesday that it would cease in-person learning this week because traces of the virus were found in wastewater in several dormitories.)
Many colleges and universities in New York have battled to stay under the thresholds Governor Andrew M. Cuomo imposed in October for mandatory cessation of in-person instruction on campuses in the state.
Syracuse had already announced Monday that it would shift to remote learning next week, earlier than planned, as COVID-19 cases spiked in its surrounding community. But in the last few days, infections on the university's campus accelerated such that they neared the 100-cases-in-a-week limit that was among Cuomo's triggers. And on Wednesday, the university announced that it would begin remote classes today.
"We were so close to finishing the semester together with in-person instruction and activities on campus. I regret we have to pause now, but it is the right decision," Chancellor Kent Syverud said.
Hilbert officials said the college near Buffalo would end in-person classes tomorrow, about 10 days earlier than planned. "This was not an easy decision," said Hilbert's president, Michael Brophy. "It is my hope that quickly moving to remote instruction will help remove some of the stressful ambiguities we have all been facing as students, employees and family members."
Officials at Niagara said they were moving "proactively" to remote classes even though cases had not increased as fast as they were tracking to do so last week.
"As we track the news in the region and the uptick of cases on campus, we have made the decision to proactively shift to remote instruction for the remainder of the semester, beginning on Thursday, Nov. 12," said the Reverend James J. Maher, Niagara's president. "This has been a demanding semester for our students, and we know that moving to remote instruction for the last few days of our face-to-face classes will also allow them to get home for Thanksgiving."
New York isn't the only state in which colleges and universities are responding to policies and pressure from state officials.
Frostburg State University in Maryland said Wednesday it would move all classes online for the remainder of the fall term given revised guidance issued Tuesday by the state's governor and recommendations from the University System of Maryland. Like numerous other colleges, Frostburg has wrestled with the virus all fall; it pivoted temporarily to online learning in late October, resuming in-person classes about a week later.
Among other institutions shifting their end-of-semester instructional plans in the last 36 hours:
In New Jersey, Seton Hall University announced that it would "pivot to all-remote teaching and learning beginning on Thursday, November 12, 2020."
The University of Illinois at Chicago said Wednesday that it would suspend in-person instruction at the end of this week and move online through the end of the semester. "COVID-19 cases continue to rise significantly in our city, in our state and across the nation," said Chancellor Michael D. Amiridis. "Given our location and the continuous interactions with the community at large, we cannot completely mitigate these effects, as indicated by the most recent results of our surveillance testing."
Saint Mary's University of Minnesota, which had decided in June that it would shift to virtual instruction after Thanksgiving, announced this week that it would do so now. Saint Mary's officials said they were influenced by guidance from state officials and the fact that having had 53 cumulative student cases by Nov. 9, this week it had recorded 14 more. University officials said they planned to keep students on campus until the Thanksgiving break, "to ensure they are healthy as they return home to their families," said Tim Gossen, the vice president of student affairs.
Valparaiso University in Indiana said Tuesday that it would conduct the remainder of its fall term classes virtually, "due to the increased presence of COVID-19 cases and concerns in the Northwest Indiana community and on our campus."
The University of Wyoming said Wednesday that it would begin virtual instruction next Monday, Nov. 16, instead of a week later as previously planned. Its officials encouraged students to leave the campus "as soon as they receive negative test results this week." "With our case numbers and test positivity rates rising rapidly, we are taking this action to reduce the risk of students taking the virus back to their homes and infecting family members and others," President Ed Seidel said. "This will allow students to make decisions about when to return home that are best for their families and their individual COVID risk."
Central Wyoming College also announced a shift to online learning, effective Monday.
Missouri Southern State University said Wednesday that rather than having students return to campus to finish out the semester after Thanksgiving, it would shift to virtual instruction. "This decision will result in reduced activity on campus, particularly as residential students will be given the option to stay home after the break, thereby helping to prevent future spread of the virus," said Dean Van Galen, the president there. "This action is supported by both the Student Senate and Faculty Senate."
Luther College, meanwhile, said it would begin its winter term (which starts after Thanksgiving) with a two-week virtual session followed by a January conducted mostly on campus. "The good news is that the modular nature of our fall semester allows us to respond to this wave," said Jenifer K. Ward, president of the Iowa private college. "Because of the two fall quarters, students will be taking at most two courses online during this temporary shift to online learning (unlike the shift that happened during the spring 2020 semester). The temporary shift to online learning will reduce in-person interactions, reducing the chances of spreading COVID-19 on campus."
---
Governor Mike DeWine of Ohio warned Wednesday that the state's colleges and universities "may have to remain virtual when school opens in January" unless residents come together to "dramatically slow the community spread" of the coronavirus.
In a speech in which he reiterated a statewide mask order and warned about a "third wave" of COVID-19 in the state, DeWine praised colleges for "agreeing not to return to in-person classes after Thanksgiving," which he said the "vast majority" of colleges and universities had done. He also said they had reduced the number of students on campus, making a "significant difference" in the state's fight against the virus.
But if the disease continues to spread, DeWine said, colleges and universities "may have no choice" but to keep their physical campuses closed to students in the spring.
---
The bumpy college football season hit more potholes Wednesday.
The University of Maryland at College Park paused its football program, forcing a cancellation of the team's game with Ohio State University this weekend. That makes it the eighth Football Bowl Subdivision game to be canceled for this coming weekend, according to Scripps Media. Three of the country's top five ranked teams were to be involved in those games.
And while the start of the men's basketball season isn't scheduled until the end of November, games are already being canceled. Stetson University announced that its men's basketball program was in isolation because of the positive test for one player, forcing the postponement of its opening game against the University of Miami on Nov. 25.