COVID-19 Roundup: Livingstone College Student Dies
Alabama considers proposal for employees to return to in-person work. Concordia experiences an outbreak. Berkeley revokes a football scholarship. Columbia bans students for unauthorized travel.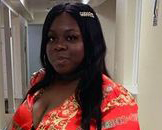 A student at Livingstone College died Thursday due to complications of COVID-19. Jamesha Waddell was a 23-year-old senior at Livingstone, a historically Black Christian college in North Carolina.
According to an announcement from the college, Waddell left Livingstone's campus Sept. 19 and was self-isolating at home due to the COVID-19 virus. While at home her condition worsened, and she required hospitalization and intensive care.
WCNC Charlotte reported Waddell was scheduled to graduate from Livingstone in December, and that she dreamed of working at the Federal Bureau of Investigation. Her family is warning others to understand the dangers of the virus.
Anthony J. Davis, Livingstone's senior vice president and chief operating officer, told the Salisbury Post that Waddell was "well-known and loved."
"To know her was to love her. She was someone who would light up a room," Davis said.
---
The University of Alabama is considering a plan that would require faculty and staff to cease remote work and return to campus full-time in early January unless they have a medical excuse, AL.com reported.
Chad Tindol, UA's chief administrative officer, "floated" the plan during a virtual meeting of the Faculty Senate Tuesday.
A spokeswoman for Alabama emphasized that no final decisions have been made. She said the university is monitoring local health data and consulting with medical experts.
Faculty and staff organizations are criticizing the proposal, which comes at a time when COVID-19 cases in Alabama are surging. More than 2,800 Alabama students have tested positive for the virus this fall.
Luoheng Han, Alabama's associate provost for academic affairs, also reportedly said during the Tuesday Faculty Senate meeting that colleges and programs will be allowed to require students to attend in-person courses.
Han said some colleges "have already emailed their students and made it very clear: if you take a remote option, you have to have a valid reason, otherwise it's not been approved."
---
Concordia University Irvine, in California, detected a COVID-19 outbreak during pre-Thanksgiving surveillance testing, the Orange County Register reported. The university's COVID-19 dashboard shows 49 active cases involving students and 16 involving employees.
"In the past few days, surveillance testing of our student population has revealed a number of positive COVID-19 cases among our students and employees," the university's COVID-19 response team said in a Saturday email quoted by the Register.
"This testing was made available to our students who wished to be tested prior to returning home for Thanksgiving break … The new active cases were revealed through surveillance, antigen (protein) testing.
"All the students have transitioned into isolation housing, and all are presently awaiting confirmation of the positive results through PCR (molecular) testing. Contact tracing, quarantine, and subsequent testing of close contacts is ongoing."
---
A student at the University of California, Berkeley, who walked onto the football team and earned an athletic scholarship saw that scholarship revoked midway through the summer term after he informed the football coach in June he would not play this season due to the coronavirus pandemic, The New York Times reported.
The student, Henry Bazakas, was billed $24,000 midway through the summer term after the athletic department revoked the financial aid it had already paid. A university appeals committee ultimately reinstated the aid, finding that Berkeley violated National Collegiate Athletic Association rules in revoking Bazakas's athletic aid without giving him an opportunity for a hearing.
However, the appeals committee sided with the athletics department in its decision not to renew Bazakas's scholarship this fall. While many recruited athletes are guaranteed scholarships for four years, scholarships for walk-on players like Bazakas may not be renewed.
---
Columbia University has banned at least 70 master of business administration students from entering campus until Dec. 1 after they traveled to Turks and Caicos in violation of the university's COVID-19 travel policies, CNN reported. The policy bars all official or organized group travel.
"The Turks and Caicos trip was a group event that violated this policy and thus was met with disciplinary action," a Columbia spokesman said.