You have /5 articles left.
Sign up for a free account or log in.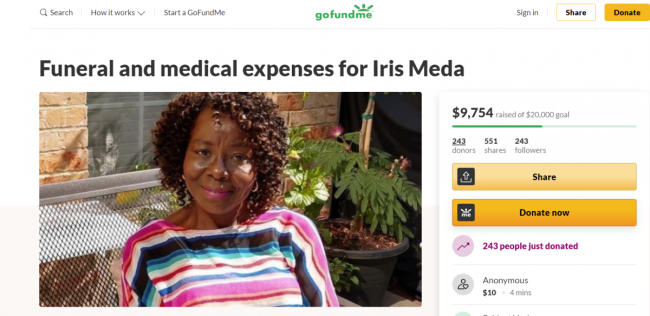 Faculty are criticizing what they describe as the callous way Collin College's president announced the passing of a faculty member who died from COVID-19 after being exposed while teaching.
The fact that a professor at the Texas community college had died from COVID was initially communicated in the 22nd paragraph of an email President H. Neil Matkin sent Friday to the campus with the subject line "College Update & Happy Thanksgiving!"
The email, which leads with an update on the college's accreditation visit and an employee giving campaign, buries the news of a faculty death deep into the email after a section on student and employee case numbers.
"To date, we are aware of one Collin College student who has passed away from complications from Covid-19 and, as of last week, one faculty member," Matkin wrote. "Currently, one other staff member is hospitalized."
The death of a Collin student, Rogelio Martinez, had been previously announced, but not so the death of a faculty member.
Lora Burnett, a professor of history at Collin, said the email announcing the death was sent at the same time a Faculty Council meeting was taking place, leading faculty members to frantically confer over who it could be.
"This is grim," Burnett wrote on Twitter Saturday. "None of my colleagues have been able to find out which faculty member died of Covid. So we think this may have been an adjunct. And we are sickened at how little respect our college president showed for that teacher's life."
(Burnett recently found herself at the center of a separate First Amendment dispute with Collin's administration. She said she is not party to a complaint alleging infringements of her speech rights filed by the Foundation for Individual Rights in Education or otherwise involved in any complaints against the college.)
Matkin sent a second email Monday in which he identified the professor, Iris Meda, a new faculty member in the college's health professions program, and confirmed her death was due to COVID. Matkin wrote that he did not have permission to share details about Meda's death when he sent the original email Friday but that he had subsequently spoken to Meda's daughter. He shared the following details of Meda's life and passing in his Monday email:
Iris Meda retired from a career in long-term care last summer. She was looking for an opportunity to give back and teaching in the college's health professions seemed like a perfect fit. This fall was her first semester teaching Nurse Aide courses at the Technical Campus in Allen and for a group of dual credit student [sic] at Anna High School. She was 70 years old although her daughter reported that her mom was so excited to teach at Collin College she appeared much younger.

On October 2, 2020, Iris Meda was working with a dual credit CNA [certified nursing assistant] student at Anna High School who was demonstrating sneezing, coughing, and watery eyes. All were wearing masks, but were not socially distanced due to the skills being practiced. On October 9, 2020 -- Professor Meda learned the student tested positive for COVID. On October 11, 2020, Iris began having a sore throat and she reportedly began feeling worse on October 12th and 13th. On October 14th she met with her PCP and was tested for COVID with a PCR test.
Matkin wrote that Meda received a positive test result Oct. 16 and was admitted to the hospital Oct. 17. She died Nov. 14.
Matkin expressed condolences to Meda's family and appreciation for her contributions to the college. He also shared a link to a GoFundMe page raising money for Meda's funeral and medical expenses.
In a statement from a college spokesman, the college reiterated that it did not have permission from the family to share information about Meda's death at the time of Matkin's Friday email.
"On Friday, Dr. Matkin distributed a message to our faculty and staff updating them on a wide variety of items, including a recent SACSCOC visit," the statement says, SACSCOC being an acronym for the Southern Association of Colleges and Schools Commission on Colleges, the college's accrediting agency. "That email also included an update on the college's COVID-19 response and statistics. To be clear the death of a faculty member was not announced at that time as we had not yet received approval from the family to share. Once that permission was granted, the formal announcement was distributed within our college community on November 23."
KERA News, a public media station serving North Texas, reported last month that some faculty and staff have wondered how seriously Collin College's administration was taking the virus. The college, which does not have its own student health services, has not posted a public-facing online dashboard with COVID statistics, as many other colleges have.
According to KERA News, Matkin sent an email to trustees in August in which he argued that concerns about the virus have been overblown.
"The effects of this pandemic have been blown utterly out of proportion across our nation and reported with unfortunate sensationalism and few facts regardless of which news outlet one tunes into," he wrote in the email. "It has become political in a pivotal election year and frankly, it has made our jobs all the more difficult."
In July, the administration rejected recommendations put forward in a Faculty Council resolution calling on the administration to, among other things, move all fall courses online whenever possible and to give any faculty member the right to teach online if they so chose. Instead, Collin granted accommodations on a case-by-case basis for faculty at higher risk, including those age 65 or over or those who live with a higher-risk individual. Matkin wrote in the Friday email that the college received 100 work-from-home requests from faculty seeking accommodations and granted 90. Seven requests were rejected and three withdrawn.
Burnett, the history professor, said reaction to Matkin's Friday email should be understood "as the latest in a long string of insensitive responses to faculty's desire to know everything we need to in order to stay safe and keep our loved ones safe."
"Let us remember that the key story is someone's mother and someone's sister has died," Burnett said. "That should remain the focus -- that a faculty member teaching face-to-face who has a family who loves her and was there to serve our community died because she was exposed to a student. That's the main thing, but behind that is the growing frustration ever since the pandemic began with how callous and dismissive the president has been to people who raised concerns."
Michael Phillips, a professor of history at Collin, said "even if Dr. Matkin did not have permission from Iris Meda's family to share her name at the time he sent his first email, his initial announcement of the death of a faculty member was handled in a callous fashion."
"He wrapped the announcement in a holiday greeting and packaged it with news about a SACS visit and an update on charitable giving," Phillips said via email. "Even without providing a name, Dr. Matkin should have broken news that a faculty member died in a separate email with condolences, an appropriate acknowledgement of how tragic the death was, and an appreciation of the hardships all students, faculty, and staff have gone through during this catastrophic pandemic. Instead, a faculty death was treated as a side note, a statistical item. This is not how you properly inform others that there was a death in the family."