You have /5 articles left.
Sign up for a free account or log in.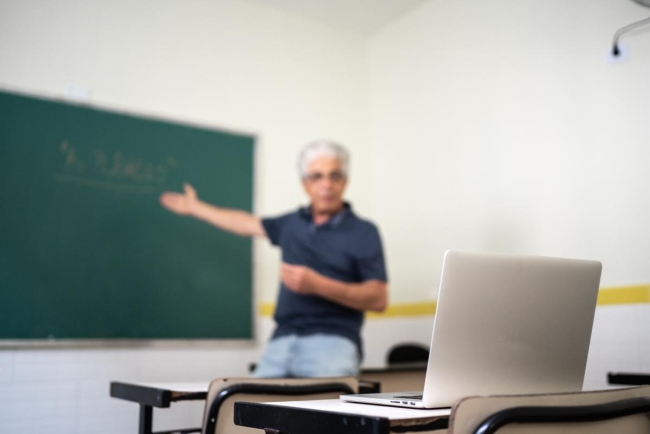 Chief online officers are already planning how to take advantage of the online learning expertise their institutions gained during the pandemic, according to a new report on the future of online learning post-pandemic.
The sixth Changing Landscape of Online Education (CHLOE) report, published today by Eduventures Research and Quality Matters, offers insight into how college and university administrators responded to the pandemic and what online learning leaders consider to be strategic priorities for online learning over the next three to five years.
Contrary to the fears of some online learning advocates, the hurried shift to remote instruction in 2020 appears to have boosted support for online learning, said Ron Legon, executive director emeritus at Quality Matters and senior editor of the report.
"In the early days of the pandemic, there was considerable concern that poorly done online courses might hurt the reputation of online learning," said Legon. That opinion has now shifted, and online learning has "grown in stature and acceptability," he said.
The CHLOE report, which includes partial and complete survey responses from 422 chief online learning officers, indicates there is now greater concern for quality standards and increased commitment to faculty professional development and preparing face-to-face students to study online. The survey was sent to a total of 3,452 colleges and universities in February 2021.
Preparing students for online learning with both optional and required orientation courses increased significantly in popularity in fall 2020, the survey found. Chief online learning officers ranked enhancing academic services as their top student-related priority over the next few years, followed by student support services and student orientation.
College and university investments in ed tech increased more than ever in 2020 and 2021 across all sectors of higher ed -- including institutions such as traditional liberal arts colleges that previously did very little online instruction, said Legon. The use of videoconferencing tools and virtual labs increased significantly between 2019 and 2021, according to the report.
Awareness of the digital divide between students who have access to the internet and technology and those who don't appeared to be mixed among chief online officers. A majority of these online learning leaders, 60 percent, said that less than 15 percent of their students had experienced internet connectivity or device access problems during the pivot to remote learning. Among the rest of the chief online officers, 23 percent estimated that more than 15 percent of the student body experienced hardware or internet access issues, and 17 percent said they did not know the full extent of the digital divide at their institution.
The majority of college online learning leaders said that the emergency pivot to remote instruction had a positive impact on online learning as a strategic priority at their institution. It is not clear, however, that this impact will result in more fully online degrees. When asked how likely it was that the online courses developed in response to the pandemic would become permanent new online programs, just 9 percent of survey respondents said it would be very likely for undergraduate programs. Another 59 percent said it would be likely for some programs but not others, and 24 percent said it was unlikely to occur.