You have /5 articles left.
Sign up for a free account or log in.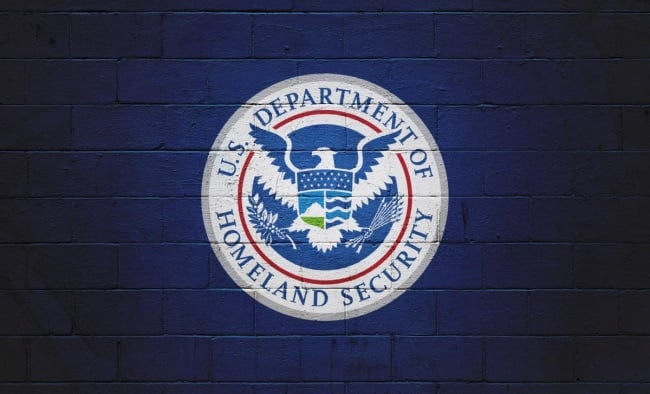 Gwengoat/iStock/Getty Images Plus
The Biden administration formally withdrew a rule proposed by the Trump administration that would have required international students to reapply for student visas after fixed terms of up to four years.
The rule would have eliminated the long-standing "duration of status" policy, which allows international students to stay in the U.S. indefinitely without reapplying for a visa as long as they remain enrolled in college and otherwise in compliance with the requirements governing their visa status.
The proposed rule, which was not finalized before former president Trump left office and was never enacted, also would have limited the initial visa term for some students to just two years based on their country of origin. Students from Africa and parts of Asia would have been disproportionately affected by the proposal to restrict students to a two-year initial visa term if they came from countries with high visa overstay rates.
The Trump administration had argued that these limitations were needed to improve oversight of the student visa program and combat fraud.
Higher education groups were alarmed by the plan to change the policy, which, they argued, would create uncertainty and confusion for students who would have to navigate a burdensome and costly new reapplication process in order to continue their studies in the U.S.
In a formal notice withdrawing the proposed rule and published Tuesday in the Federal Register, the Department of Homeland Security said it had received more than 32,000 public comments on the proposal, nearly all of which expressed opposition. The policy shift would have changed the visa process not only for F student visas but also for J exchange visitor visas and certain I visas for foreign media representatives.
"More than 99 percent of commenters opposed the proposed rule," the notice in the Federal Register says. "Less than 1 percent expressed support for the proposed rule with such commenters generally supporting the proposed rule because they believed it would deter illegal immigration, protect U.S. workers, and stop espionage. The commenters who opposed the NPRM [notice of proposed rule making] argued that it discriminates against certain groups of people based on their nationality. They also argued that it would significantly burden the foreign students, exchange scholars, foreign media representatives, and U.S. employers by requiring extension of stays in order to continue with their programs of study or work. Commenters additionally noted the proposed rule would impose exorbitant costs and burdens on foreign students, scholars, and media representatives due to the direct cost of the extension of stay application fee, as well as the lost opportunity cost of not being able to begin their work on time if the extension were not adjudicated by the government in a timely fashion."
The notice in the Federal Register cites President Biden's Executive Order 14012, issued Feb. 2, directing the secretary of homeland security to "identify barriers that impede access to immigration benefits."
"Having reviewed the public comments received in response to the NPRM in light of Executive Order 14012, DHS believes some of the comments may be justified and is concerned that the changes proposed unnecessarily impede access to immigration benefits," says the notice signed by Homeland Security Secretary Alejandro Mayorkas. "DHS still supports the goals of the NPRM to protect the integrity of programs that admit nonimmigrants in the F, J, and I classifications but not in a way that conflicts with Executive Order 14012."
The American Council on Education sent a letter on behalf of more than 80 higher education organizations expressing "grave concerns" about the proposed rule last fall. Sarah Spreitzer, ACE's director of government relations, said in an interview the proposed rule was "unreasonable, unwarranted and just not well thought out."
"We are very pleased that it has been formally withdrawn and it was one of the things that we asked Homeland Security to do right after Secretary Mayorkas was confirmed," Spreitzer said. "I think it sends a much more welcoming message to our international students, who along with our institutions of higher education were very concerned when it was proposed."
"As far as prospective students go, it was a very unwelcoming message to send, to know that you were going to be doing this program of study but then to have this unreasonable timeline placed on you," Spreitzer said. "One of the things we said in our comment was the Department of Homeland Security was incorrectly inserting themselves into academic decisions by institutions of higher education, who are in a much better place to decide if a student is making satisfactory academic progress."
Esther D. Brimmer, the executive director of NAFSA: Association of International Educators, said in a written statement that NAFSA is pleased that the Biden administration withdrew the proposed rule. The association had submitted a comment last October urging withdrawal of the proposed rule, arguing it "would replace a proven, flexible policy that has served the nation, international students, and exchange visitors for decades with a policy that is duplicative, burdensome and creates uncertainty."
"NAFSA will continue to guard against changes in policy that will harm U.S. competitiveness for international students and scholars while zealously advocating for laws and policies that welcome them," Brimmer said.