You have /5 articles left.
Sign up for a free account or log in.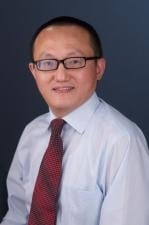 A federal district court judge has ordered two years of probation rather than a prison sentence for a former chemical engineering professor who prosecutors said had illegally failed to disclose ties to China while employed by the University of Kansas.
Prosecutors had sought a prison sentence of two and a half years for Feng (Franklin) Tao, whose 2019 indictment was among some two dozen cases brought forward against academics under the U.S. Department of Justice's China Initiative, according to Reuters.
The initiative began under former president Donald Trump as a way to bolster national security by cracking down on Chinese attempts to steal trade secrets, also known as economic espionage. But critics said it amounted to racial profiling, and hundreds of academics signed petitions seeking to end the effort before the Justice Department under President Joe Biden backed off the initiative last February.
In April, a federal jury convicted Tao of three counts of wire fraud and making a false statement, but by the time of Wednesday's sentencing hearing, U.S. District Judge Julie Robinson had already tossed out the wire fraud convictions, the Associated Press reported.
"Dr. Tao will be appealing his count of conviction and expects to prevail and be completely exonerated. And yes, he fully intends to continue his career as a scientist and researcher, either at KU or another university," Peter Zeidenberg, Tao's lawyer, said in an email Thursday.
A University of Kansas spokeswoman declined to answer questions about Tao except to say he is no longer employed there.
"Because this is a personnel matter, we cannot comment further," the spokeswoman, Erinn Barcomb-Peterson, said in an email.
In the case against Tao, prosecutors argued that he had defrauded the University of Kansas and other U.S. entities by failing to disclose work he was doing for Fuzhou University in China, the AP reported.
In court Wednesday, Robinson stated that this "was not an economic espionage case," Science reported.
"Believe me, if that was what was going on, it would have been a much different sentence today," Robinson said, according to the AP.