You have /5 articles left.
Sign up for a free account or log in.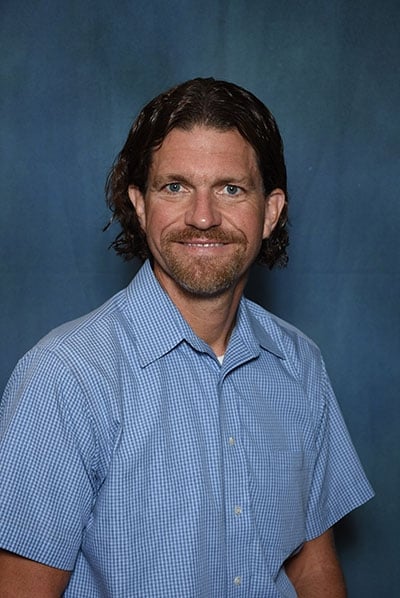 An English professor at Palm Beach Atlantic University said his teaching contract has been put on hold after complaints about his instruction on race and racism.
The professor, Samuel Joeckel, said in an email that the dean of his department and the university's provost waited outside the class he was teaching last week to inform him of the news.
"On Feb. 15, I concluded a class and walked out of the classroom to find the provost and the dean of the school of liberal arts and sciences waiting for me," Joeckel wrote. "They asked to speak with me privately. We stepped back into the classroom. The dean had an envelope in his hand and gave it to me. He said that the letter inside was to notify me that my contract was being delayed pending a review of the material I use in my racial justice unit. I asked him what the concern was. He said that the concern was that I was 'indoctrinating students.' He said the president of the university received an angry phone call from a parent of a student. He ended the meeting by saying that he had to leave in order to prepare for the arrival of [Florida governor] Ron DeSantis on campus for a speaking engagement."
Joeckel, who said he has taught Palm Beach Atlantic for more than 20 years, does not have tenure. The university does not offer tenure. An FAQ on working at the university says, "PBA does not offer tenure; all beginning faculty sign a one-year letter of agreement. After several years of service, faculty may enter an application process in order to receive two- and then three-year letters of agreement, which upon on-going exemplary service, automatically roll-over [sic]."
According to his university biography, Joeckel's scholarship is about issues of importance to Christian higher education (and others). He "is the author of The C.S. Lewis Phenomenon: Christianity and the Public Sphere (2013) and Golden Notes, a novel (2016). He is co-editor of The Christian College Phenomenon: Inside America's Fastest Growing Institutions of Higher Learning (2011). His articles on a wide variety of subjects—18th-century British literature, C.S. Lewis, humor theory, Christian higher education, political culture, and disability studies—appear in Christianity and Literature, Humor: International Journal of Humor Research, History News Network, Christian Scholar's Review, SEVEN: An Anglo-American Literary Review, Christian Higher Education, The Kentucky Review, Mythlore and Sehnsucht: The C.S. Lewis Journal," said the biography.
"In the 12 years that I have been teaching a racial-justice unit, no [Palm Beach Atlantic] administrator had ever voiced any concern about my unit," Joeckel said in the email. "This was the first time. So the first time was also the time when I was told that my contract may not be renewed. I was told that I would be notified on or before March 15 if the contract would be renewed."
"I see this at the very least as a threat to my academic freedom. PBA is a Christian university. It has a deserved reputation as a politically conservative university. I could somewhat understand if the university had requested a meeting to review my material. I say 'somewhat' because, as a full professor with over 20 years of experience at the university, one would think they would trust me," he wrote. "Indeed, the university has shown me little respect throughout this ordeal. But instead, without giving me due process, they brought their concern over my racial-justice unit with a threat of termination. I also believe that things like this do not happen in a vacuum. There is a reason why PBA is threatening me now rather than five years ago or 10 years ago. PBA is conforming to a toxic political culture, and they are playing a role that is a part of that culture's script: a role that says, 'We do not like to have uncomfortable conversations about race.' There is no place for a role like that at an institution that calls itself a university, let alone a Christian university."
A spokesperson for Palm Beach Atlantic said, "PBA is not commenting on a personnel matter."
WPBF News, which also reported on Joeckel, said many students defended him and spoke highly of his classes.
"As a professor, he's been absolutely wonderful. He always supported all of our ideas in class. He made sure he gave equal voice and equal weight," said Ethan Hoerl.
And Holynn Middleton said, "He is the professor that I feel most comfortable saying whatever I need to in that class."
A petition signed by more than 500 people said Joeckel's "Course materials include works from Black authors and civil rights activists. The school wants to fire Dr. Joeckel for teaching these materials and educating students about the realities of racism in America. An institution of higher education is nothing without its dedicated faculty and I can tell you backward and forwards that there is nobody who cares more for the life and intellectual wellbeing of his students more than Dr. Samuel Joeckel."