You have /5 articles left.
Sign up for a free account or log in.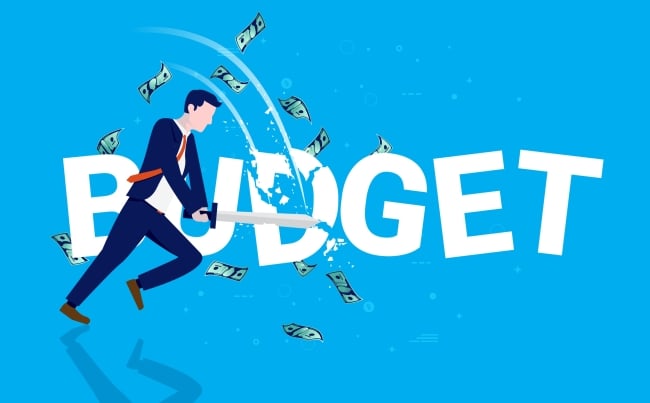 Overearth/iStock/Getty Images
Numerous colleges and universities, public and private, announced in recent days that they face significant budget deficits that will require cuts to programs and employees.
Many of the institutions appear to have been motivated by fall enrollment numbers that did not meet their expectations, in most cases representing a failure to recover from record low enrollments during the pandemic. Others cited the lingering effects on enrollment and budgets from COVID-19, exacerbated by the end of federal relief funds.
The affected institutions include:
Christian Brothers University: The nonprofit Roman Catholic institution in Tennessee said it had no choice but to declare financial exigency. In a community statement, officials told employees, students and alumni that the university had "reached a critical time" if the 150-year-old institution is to operate "for another 150 years." Officials said enrollment declines would produce a deficit of $5 million to $7 million and require $4 million in cuts from the operating budget.
"We must restore our financial viability and reallocate our programs and resources to provide the promise of college that our mission requires, and act with determination and transparency to build a sustainable University for the future," the statement said.
Delta State University: President Daniel Ennis said at a town hall meeting late last week that enrollment at the regional public institution in Mississippi had declined by 48 percent over the last decade and a half and that a decade of "emergency-style budgeting" had created an $11 million deficit that must be addressed over the next few years, Mississippi Today reported.
Ennis told the state's governing board earlier in the week that reducing the institution's annual budget from $51 million to $40 million would make him the "most unpopular president in Delta State's history," the news outlet reported. "I don't care as long as there is another president at Delta State," he reportedly said.
Lane Community College: The Oregon college's board delayed a vote last week on $3.8 million in cuts that administrators said had been necessitated by lower-than-expected fall enrollment and the exhaustion of federal recovery funds.
The board acted after employees rallied against the administration's planned cuts, saying administrators arranged a vote without giving faculty and staff members sufficient time to review the proposed cuts.
Miami University: The public university in Ohio has told faculty members in 17 academic departments with what it deems low enrollments that they must merge, reorganize or close, according to The Miami Student.

"Miami University is facing unprecedented fiscal, societal and political challenges that are prompting very difficult decisions about our curriculum," Miami officials said in a document shared with the departments. "Tragically, we no longer have the resources to support the current portfolio of academic programs, particularly our lowest-enrolled degree programs or majors."
"We know that this is heart-breaking news given that the faculty involved in these programs have worked heroically through the considerable challenges of the COVID pandemic and then through the Academic Program Evaluation, Improvement &
Prioritization (APEIP) project to enact thoughtful and creative strategies for improvement. Put bluntly, we want you to know that these problems are not your fault. They are part of a larger troubling higher education landscape."
The university has laid out a collaborative process by which the departments have four options: develop a minor or certificate program, "propose and offer creative and exciting new courses or other learning opportunities," combine stand-alone majors into one major, or work with other departments to create a "super-major" or degree program.
St. Norbert College: The independent college in Wisconsin announced the layoffs of 41 employees, citing budgetary constraints caused by a decline in enrollment, from 1,950 in 2019 to about 1,750 now, according to WLUK.
"You can be fundamentally solid both educationally and financially, but as demographics produce fewer 18- to 22-year-olds, you have to sometimes adjust the size of your organization, and that's what we've done," the television station quoted Laurie Joyner, the college's president, as saying.
Shepherd University: Officials at the public liberal arts university in West Virginia told a local radio station that the institution is "rightsizing" to deal with an enrollment decline of about 25 percent over the last decade.
President Mary Hendrix told MetroNews that the university faced a $6 million deficit over the next two years and that its officials had identified about $3.8 million in cuts so far, including 44 staff, 16 faculty and four administrative positions.
Shepherd officials have said they plan to close a regional campus and undertake an "academic program prioritization" effort to decide which programs to continue, bolster or close.