You have /5 articles left.
Sign up for a free account or log in.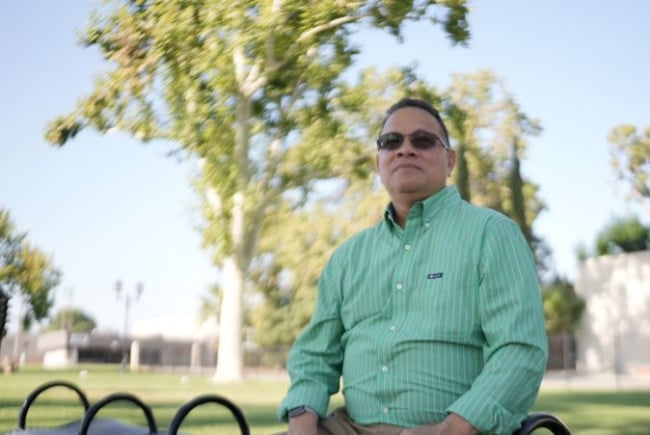 Institute for Free Speech
Two lawsuits filed by California community college professors take aim at rules recently instituted by the state's community college system intended to ensure employees uphold diversity, equity, inclusion and access principles.
The professors say the rules infringe on their First Amendment rights and require them to incorporate ideologies they don't support in their work or risk losing their jobs. District and system leaders argue the regulations don't curtail professors' free speech and are a valid expression of the system's values as it tries to better serve a diverse student body.
The rules, which were proposed by the chancellor's office and took effect in the spring, set "a DEIA competency and criteria framework that can serve as a minimum standard for evaluating all California Community College employees," according to a May 2023 memorandum from system leaders offering guidance on the rules. Districts have until Oct. 13 to incorporate the rules into their own employee review policies.
The chancellor's office published three guidance documents to demystify the regulatory changes, including a list of criteria for employees to meet the standards, an explanation of how these principles can be incorporated into the classroom and a glossary of relevant terms, including words such as "intersectionality" and "antiracism."
"The evaluation of district employees must include consideration of an employee's demonstrated, or progress toward, proficiency in diversity, equity, inclusion, and accessibility … competencies that enable work with diverse communities," the memo reads. "District employees must have or establish proficiency in DEIA-related performance to teach, work, or lead within California community colleges."
The lawsuits taking issue with the rules quickly emerged. One was filed by a Bakersfield College professor and another by a group of professors working at colleges in the State Center Community College District in the Fresno area.
Daymon Johnson, a history professor at Bakersfield College, represented by the Institute for Free Speech, an advocacy organization, filed an amended lawsuit against Bakersfield College and Kern Community College District administrators in June alleging they penalized him and other professors for espousing conservative political and social values and chilled his free speech. The lawsuit suggests college and district leaders were acting on the system's mandate and asks that administrators be prevented from investigating or disciplining Johnson for expressing his opinions and that the systemwide rules be struck down as unconstitutional.
Johnson is the faculty lead for the Renegade Institute for Liberty, which describes itself as a faculty coalition at Bakersfield College "dedicated to the free speech, open inquiry, critical thinking to advance American ideals within the broader Western tradition of meritocracy, individual agency, civic virtue, liberty of conscience and free markets." His predecessor in that role, Matthew Garrett, was fired from Bakersfield in April. Garrett believed he was terminated for expressing right-leaning views. Administrators denied this and charged him with a list of offenses outlined in a lengthy report, including "immoral" and "unprofessional" conduct, "dishonesty," and "unsatisfactory performance."
Johnson wrote in a declaration to the U.S. District Court for the Eastern District of California that the Kern Community College District investigated a colleague's complaint about a comment he posted on the institute's Facebook page, causing him to have retired professors take over managing the page.
"Fearing retribution by Bakersfield College officials should I speak my mind on social and political matters, I self-censor," Johnson said in his declaration.
Alan Gura, lead counsel and vice president for litigation at the Institute for Free Speech, said it's already "concerning when you have a college professor who is afraid for his job because the school has decided that … making political statements, speaking one's mind is suddenly considered to be unprofessional conduct, qualified grounds for termination," but the systemwide rules show "the school adopting an official ideology where everything must be conformed to this new religion DEI," which he called a "political cult."
A spokesperson for the Kern Community College District said Johnson's claims are "without merit."
"Kern CCD values the diversity of perspectives among its faculty and student body and operates within the guidelines of our Board's policies and procedures, the California Education Code and state regulations, faculty contracts, and other legal authority," the spokesperson said in a written statement. "Our goal is to emphasize professional teaching and learning outcomes to support all students' success and completion. We believe this lawsuit is without merit and Kern CCD plans to vigorously defend itself."
Leaders of the California Community College system also pushed back against Johnson's claims. Legal representatives for Sonya Christian, chancellor of the system, released a memo responding to the lawsuit and arguing that the rules shouldn't be suspended.
"The challenged regulations do not violate Johnson's First Amendment rights for at least two reasons: (1) the regulations do not restrict Johnson's speech, but rather express the Board's own principles regarding diversity, equity, inclusion, and accessibility; and (2) the regulations are constitutionally permissible non-discrimination policies," not intended to "target speech" but to remove barriers for student groups historically underrepresented in higher education, the memo reads.
A Second Challenge
Meanwhile, six professors at colleges in the Fresno area, represented by the Foundation for Individual Rights and Expression, a campus free speech organization, sued leaders of the State Center Community College District and the community college system regarding the rules in August. The lawsuit alleges that a district faculty union contract, based on the chancellor's office guidelines, forces professors to espouse and enact ideologies in their teaching they may not hold. The contract asks faculty members to submit a written evaluation of their job performance as a part of their review process in which they "demonstrate an understanding of diversity, equity, inclusion and accessibility (DEIA) competencies and anti-racist principles, and how they have put those principles into practice to improve equitable student outcomes and course completion."
Bill Blanken, a chemistry professor at Reedley College and one of the plaintiffs, said it doesn't make sense to him to incorporate ideas about diversity, equity and inclusion into his chemistry curriculum or teaching practices, so he doesn't plan to comply. But he's coming up on an evaluation period in the spring and fears he'll lose his job.
"What's the anti-racist, DEIA perspective of the atomic mass of boron?" Blanken said. "It's preposterous … I think that my job is at risk. Because I don't agree with this ideology, and I'm not going to do something that I find inappropriate, and I don't agree with it. I'm going to continue to teach chemistry as it should be taught."
Jill Wagner, a district spokesperson, responded that the district will defend its "implementation of the diversity, equity, inclusion and accessibility (DEIA) regulations at the center of this litigation, which were revised following the Faculty Collective Bargaining Agreement for the District."
"The DEIA regulations are the result of a collaborative effort, with the State Center Federation of Teachers, which was ratified in April 2023 by the majority of the association and formally approved by the Board of Trustees in May 2023 to be implemented by colleges come October 2023," she wrote in a statement. "DEIA initiatives have sparked many important conversations spanning decades, and as this issue continues to evolve, efforts to address will continue to be at the forefront. The District now and forever will be a welcoming place for a diverse population, with a commitment to access and inclusion."
National Trends
Blanken views the lawsuit as bigger than a group of community college professors facing off against the leaders of their state system. He believes many professors across the country have the same concerns about their academic freedom as colleges and universities have rapidly adopted diversity, equity and inclusion efforts since 2020. He also noted that California is seen as a bellwether state, ahead of broader national trends, adding significance to the case.
The country has a "clash of ideologies" right now, he said.
Daniel Ortner, the FIRE attorney representing the group, said his organization saw a "big uptick" in instances where professors reported being "silenced" or "disciplined" for "speech that would have been protected and is often about topics related to DEI."
Shaun Harper, founder and executive director of the Race and Equity Center at the University of Southern California, doesn't believe the rules impinge on professors' free speech or academic freedom.
"I'm a tenured professor who has long enjoyed his academic freedom," Harper said. "It's precious to me … My academic freedom does not give me license to teach in a way that fails to be inclusive and responsive to the diversity of students who are in my classroom … That privilege doesn't give a blank check to be negligent or unresponsive."
He doesn't see academic freedom as precluding a college or system from having goals it holds employees to and said he's unaware of "another industry where employees get to opt out of what their employer has deemed important and essential to the business."
Harper added that students also "deserve the freedom to learn" the topics these professors seem reticent to include in their classrooms.
"They have the freedom to learn about cultures and groups and histories and so on beyond their own," he said. "They should have the freedom to learn the truth about our democracy and the truth about America's racial past and present."
He believes these lawsuits are part of a broader national backlash to diversity initiatives, as laws seeking to limit diversity, equity and inclusion efforts and the teaching of American racial history in public higher education proliferate in states such as Texas and Florida. He noted that California has a national reputation as a bastion of "notoriously liberal" politics immune from these trends, but the state is more politically and ideologically diverse than people realize and is in the throes of the same challenges to diversity work as the rest of the country.
"We're seeing this here—just imagine how intense it is in more conservative states," Harper said.
Ortner said FIRE has also been challenging the Stop WOKE Act, the Florida law that seeks to limit how race and gender are taught in public higher ed institutions and schools. He sees the lawsuits by California community college professors as part of the same fight.
The Florida law would make it so that "professors can't teach antiracism, intersectionality, these concepts," while the California community college system's DEIA rules insist they do, he said. "The state of California or the state of Florida can't come in and force professors to endorse their viewpoint or ban them from expressing ideas to the contrary. That's really what it's about."