You have /5 articles left.
Sign up for a free account or log in.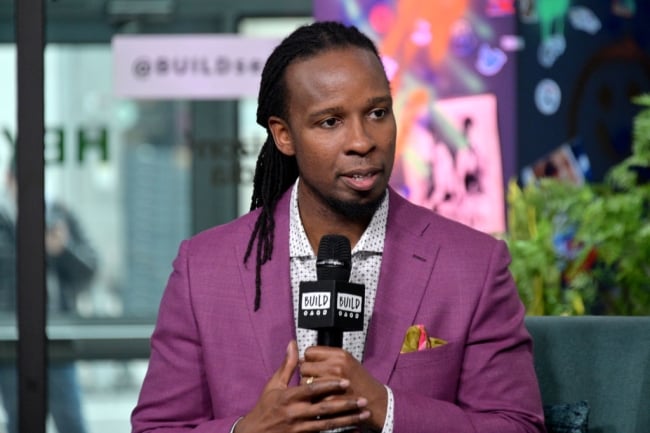 The launch of the Center for Antiracist Research in 2020, founded and run by the prominent scholar and activist Ibram X. Kendi, propelled Boston University into the national spotlight and signaled it was an institution where cutting-edge academic work on race would be taking place.
The center's goal, according to its website, was to "create novel and practical ways to understand, explain, and solve seemingly intractable problems of racial inequity and injustice" through ambitious, public-facing research and tracking of racial disparity data.
Announced just 10 days after the murder of George Floyd and as protests against police violence and the killings of unarmed Black Americans began spreading across the country, the center quickly got the attention of influential and wealthy donors concerned about the mournful and angry mood of the country and wanting to help. Tens of millions of dollars from high-profile funders poured in, including $10 million from Jack Dorsey, the co-founder of Twitter, now known as X. The center raised $45 million in donations and pledges in its first year as Americans engaged in a deeply emotional and highly politicized national conversation about racism.
Sales of Kendi's books How to Be an Antiracist and Stamped from the Beginning skyrocketed, and he was repeatedly sought out by media outlets to contextualize the moment. Fanfare over the center grew.
Three years later, some of the goodwill the center enjoyed has worn off, and it's undergoing a controversial transition. The center was recently propelled again into the national spotlight after Kendi laid off more than half its staff, 19 of 36 employees, on Sept. 13, prompting questions and accusations about mismanagement and spending. A vocal handful of the center's ex-employees went public with scathing claims about Kendi's leadership style and academic record and the center's work culture and employee turnover. The announcement and the complaints triggered a media storm of negative coverage, particularly in conservative news outlets that previously criticized diversity and racial justice initiatives and dismissed the need for such a center.
At the same time, Boston University is itself in transition and reportedly struggling with some of the very challenges the center was designed to address. The university's DEI work has come under some criticism after several employees of color have left or been forced out, and a student movement to rename a campus building has been stymied. A few students, faculty and former staff members have accused the university of not being genuinely committed to DEI and say the center's prominence has made the institution appear more committed to its stated values of inclusion and equity than it actually is. Meanwhile, Melissa L. Gilliam, the university's first Black and first female president, is poised to take office next summer.
A week after the layoffs, Boston University announced it had hired an outside consultant to conduct an inquiry into the center's management and culture. Kendi, the Andrew W. Mellon Professor in the Humanities and the center's director, described the layoffs in a public statement on X as a painful but necessary pivot to a new, more financially sustainable fellowship model as donations to the center, and other antiracist causes nationally, peter out. He said he stood by the decision, "especially when racial and social justice organizations are under attack."
Boston University officials announced on Tuesday in a BU Today article that one part of the inquiry, an internal audit of the center's expenditures from June 2020 through September 2023, was complete and "found no issues with how CAR's finances were handled, showing that its expenditures were appropriately charged to their respective grant and gift accounts."
Kendi welcomed the news.
"As I have said from the beginning, the restructuring did not come from financial distress brought on by financial mismanagement, and the team of auditors validated this truth," he said in the article. "We sought to put in place a new financially sustainable structure that will support CAR's mission for the long term. We are glad to have this financial inquiry behind us and a financially sustainable model ahead of us."
He added that the layoffs were the "hardest decision of my career" but "we worked hard to ensure affected staff had extended notice and opportunities to transition into other places of employment."
Gloria Waters, vice president and associate provost for research, will now oversee a review of the grants received by the center to ensure reporting processes were followed for each one, according to the announcement.
The consulting firm, Korn Ferry, will also review the center's management structure, climate and culture to "recommend a path forward," Maureen O'Rourke, associate provost for faculty affairs, said in the announcement.
Normal Growing Pains or Mismanagement?
Rachel Lapal Cavallario, a spokesperson for the university, wrote in an email to Inside Higher Ed before the announcement about the audit that campus officials were aware that administrators received some complaints about the center and "engaged with complainants." The administration received a complaint over the summer "about grant management practices and that prompted our examination. We received additional complaints after the layoffs were announced, in addition to those reported in the media."
"We are looking into those as well," she said.
Cavallario also stressed that university officials hope the center will thrive after the inquiry process.
"We hope that the Center will emerge from this moment in a better position to sustainably pursue its scholarly work," she said. "Dr. Kendi felt strongly that a fellowship model was the most financially sustainable option over the long term and likely to have the most impact on the Center's ability to support and promote antiracist scholars, students, and policymakers. We continue to have confidence in Dr. Kendi's vision and we support it."
Some of Kendi's critics have questioned whether the center failed to deliver on its lofty promises and potential. Defenders describe Kendi as a groundbreaking scholar facing spurious allegations. His supporters say the center is simply undergoing the normal growing pains of a new venture. Some students and current and former university employees say the recent turmoil at the center is beside the point, and they have broader, long-term worries about what they've characterized as slow-moving diversity work at the university.
These divergent views emerged out of a confluence of pressures on the center, given the level of publicity and outsize expectations that accompanied its launch and Kendi's swift rise to celebrity in certain higher ed and media circles.
Critics and Defenders
Since the layoffs, critiques of Kendi and his operation by some faculty and staff members formerly involved in the center have proliferated in news stories.
Some questioned the center's financial practices and wondered if it had the funds to avoid layoffs and produce more research than it has. Others accused the center of having a top-down leadership structure and fostering a work culture that led to frequent employee turnover.
Saida Grundy, an associate professor of sociology and African American and Black diaspora studies, served as the center's assistant director of narrative starting from fall 2020 to spring 2021. She's been among the most blistering critics of Kendi's management style and scholarship.
She filed a formal complaint against the center in 2021 that alleges various problems, including claims that employees feared disagreeing with Kendi, professors affiliated with the center worked more hours than expected, at least seven employees had recently resigned—seemingly on poor terms—and some had raised concerns about how grants were being handled, according to a university Compliance Services Office summary of the complaint, though it does not specify ex-employees' concerns about grants or contain proof of financial mismanagement. Grundy also brought her concerns to the provost at the time.
"He really lured us with these big dreams of what we'd be doing," Grundy said of Kendi, but she found the center disorganized and the research output not aligned with the levels of grant money coming in, she said in an interview.
Spencer Piston, associate professor of political science and the former faculty lead of the center's policy office, said he believes center employees were engaged in meaningful public scholarship, and that's precisely why he's so upset about the layoffs and the demise of many of the center's projects.
Piston is the principal investigator for a grant-funded project, funded through the center, working with community organizations focused on preventing the negative effects of the child welfare system and school policing on families of color. He said the College of Arts and Sciences came through with money to continue the project for four more months after December, but the project would have otherwise had to wind down without funds to pay its postdoctoral fellow, and "we'll still be operating on a shoestring budget."
Center employees "produced research that might not be behind an academic paywall, might not be peer-reviewed, but it feeds directly into social movement work. It feeds directly into the antiracist struggle," Piston said.
Yanique Redwood, who spent nine months as the center's executive director in 2022 before leaving, said in a Boston Globe op-ed that morale problems were apparent as soon as she started. The center's team "took risks to build something together" and made improvements, but she said the center was ultimately hampered by a hierarchical leadership structure, set up by university leaders and Kendi, and the university and donors did not require sufficient accountability.
"Antiracism work is not one-human-being work," she said in the op-ed. "It is collective work."
Kendi made a public statement on X acknowledging that "like many startups we experienced rapid changes, and yes, we made missteps."
At the same time, "leaders of color and women leaders are often held to different standards and routinely have their authority undermined and questioned," he wrote. "But I want to live in a world where all leaders of new organizations are given time to make mistakes and learn and grow."
Kendi said in an interview that the center isn't suffering financially, but it's not as wealthy as its initial fundraising boom would suggest. Expenses have increased over the last three years, at the same time as donations have plummeted amid a national backlash to antiracism work and academic concepts such as critical race theory.
The controversy surrounding the layoffs came amid a proliferation of state laws that curb DEI initiatives and limit how racial history and gender issues are taught in public schools and universities. Parents at K-12 schools have recently sought to ban books about racism, including Kendi's, from public school libraries, and conservative pundits have smeared his work in a broader movement against critical race theory. The U.S. Supreme Court's summer ruling banning affirmative action in college admissions also caused some colleges and universities to retreat from diversity initiatives.
The center's projected expenses for the 2024–25 academic year, before the layoffs, would have been $10.5 million, up from $7.2 million in 2022-23, $4 million in 2021-22 and $1.3 million in 2020-21. Meanwhile, the center only raised about $420,000 in donations this year. Kendi also noted that not all the funds are currently usable: $16.8 million is tucked away in reserves as of October, and about $30 million is in an endowment. Only about $1.2 million from that endowment can be used per year.
Given those constraints and trends, "it didn't take a math whiz to know that we simply did not have the fiscal ability to maintain a budget at that level year after year," Kendi said. "It wasn't until year three that the trends created a situation in which the current structure and hiring was completely untenable, which is when we made the shift."
The new fellowship model will bring scholars to the university for nine-month fellowships, during which they'll work on projects of their choosing. The move cuts the center's projected expenses for the next year by more than half and allows it to benefit from the expertise of scholars who might not want to move to Boston, he said.
Kendi also contested claims that the center hasn't produced enough research. He noted that the center started from scratch in the middle of the COVID-19 pandemic and amid the "pressure" and "urgency" of the national racial reckoning in 2020. Nonetheless, the center built partnerships with community organizations, created a COVID-19 racial data tracker with The Atlantic; started The Emancipator, a publication in collaboration with The Boston Globe; and produced amicus briefs that called attention to the role race plays in U.S. Supreme Court cases. He also said the center has been working on a racial data tracker, which would monitor various metrics to shed light on the country's racial disparities, that he expects to release "very soon."
"I'm actually quite proud of what we've done," he said. "This is a very small amount of all the things we've accomplished, but I'm excited about the amount we've accomplished relative to the challenges in the last three years."
As the center shifts to its new model, about a dozen projects and initiatives will have to wind down by the end of the year, Kendi said.
Shaun Harper, founder and executive director of the University of Southern California's Race and Equity Center, said Kendi isn't alone in these types of funding challenges. He noted that his center at USC has attracted at least $22 million from 18 private foundations for various projects, but only $700,000 is designated for general operating costs.
"White-led centers and institutes enjoy millions more in foundation investments that allow them to flexibly hire appropriate numbers of employees, create agendas that they deem important, and experiment with new business models and approaches," Harper wrote in an email. He believes leaders of these centers enjoy more trust from donors, which "privileges those centers in ways that are disgustingly racialized."
"Centers like mine that are led by people of color typically only receive grants for projects that require tremendous labor," Harper added. "Consequently, we end up taking on too much work without the luxury of the no-strings-attached infrastructure support that we need and deserve."
Other onlookers, including within Boston University, have come to Kendi's defense.
Laura M. Jiménez, associate dean for equity, diversity and inclusion at Boston University's Wheelock College of Education and Human Development, said she hasn't worked directly with Kendi but admires his work as a public scholar and how he made antiracism an everyday part of American discourse.
"He's made this incredibly difficult content accessible to so many people that he changes what's possible to talk about," she said.
Jiménez said she doesn't believe Kendi deserves the public smearing he's gotten, and she worries the assumption that he fell into "good fortune" versus "worked his butt off to create something really impressive" is based in racial tropes.
"We like to build folks up, then watch them fall," she said. Kendi is an academic, but when it comes to running a center, "he's never done this before. He was given an enormous amount of responsibility very quickly … He looked at what was happening, the production that was coming out, and he decided he needed to do some alignment. I think that's really reasonable."
Joshua Pederson, associate professor of humanities at BU, wrote an op-ed for The Daily Beast calling on the university to support Kendi and the center or risk strengthening the campus's reputation as an unwelcoming environment for faculty and staff members of color. Pederson said he heard from Black colleagues during a conference on diversity in higher education earlier this year that the university is perceived that way. Pederson doesn't work with Kendi but is a fellow in the Designing Antiracism Curricula program partly funded by the center.
He believes it's unfair to judge the center on its research output so early on, given the slow pace of academic research, and he said Kendi's explanation for the layoffs seemed "plausible."
News of the center's layoffs blew up because "a lot of antiracism's critics took this as a moment to air grievances about antiracism as a platform for activism and as an ideology," he said.
Pederson believes university officials have a right to investigate after a "dramatic move" like extensive layoffs, but if Kendi's explanation proves true, he hopes "that information is made widely available so the center can continue doing what I perceive to be really, really valuable work."
Bigger Problems
Some former and current employees and students at Boston University say the center's celebrity has overshadowed some of their broader concerns about diversity, equity and inclusion work at the university, including recruitment and retention issues among faculty and staff of color, and hampered students' efforts to rename a campus building.
An anonymous former university employee said the center's founding, while exciting, made BU look like a better place to work for a person of color than it actually was.
The center "served as, like, a shield to protect and insulate BU from what the reality of what BU is for most Black and brown people, which is hostile," the employee said.
The university's diversity and inclusion office has reportedly been hemorrhaging employees in recent years. The office underwent two restructurings, one in May 2022 and another this past May, each resulting in a layoff, according to emails obtained by Inside Higher Ed. At least seven employees have cycled out of the office over the last two years because they've either left or been laid off. (One staff member who previously worked in the diversity and inclusion office reported having to sign a nondisclosure agreement when Inside Higher Ed reached out for comment. The university did not respond to an emailed question regarding whether employees at the Center for Antiracist Research would have to sign NDAs.)
The university website now shows only two employees on the diversity and inclusion team, not including the associate provost for community and inclusion, who also oversees other offices. The office previously had five full-time staff members, and Cavallario said the university is in the process of hiring three more.
An internal email from last year also revealed fissures in the office. Victoria Shannon Sahani, associate provost for community and inclusion as of October 2022, sent an email in November 2022 directing employees not to speak negatively about goings-on at the university to members of the campus community because they represent the provost's office.
"Because of our position within the university, when we communicate with BU community members—whether verbally, in writing, with body language, or otherwise—we must refrain from sharing our disappointment or negative feelings or views regarding any of the university's decisions and choices," she wrote. She encouraged any employee complaints come directly to her.
"As an Associate Provost, one of my duties is ensuring that comments and concerns about our BU community are put through the proper channels and taken seriously by the university's top leaders," she wrote.
Concerns had also been raised among employees at the time regarding Sahani's qualifications for the role. Sahani has a law degree and served as a law professor, associate dean of special projects and director of the Faculty Inclusion for Research System Transformation initiative at Arizona State University before coming to Boston University last fall, according to her bio on the university's website. She doesn't appear to have held former diversity, equity and inclusion officer roles.
Cavallario said Sahani's email was intended to clarify "where to take concerns that had been raised prior to her joining BU during the change in leadership. She also aimed to clarify her role and responsibilities."
"Ms. Sahani has initiated or expanded programs in training, education, faculty recruitment and retention, mentoring, professional development and community building among faculty," Cavallario said.
Members of the Faculty & Staff of Color Community Network, a campus support group, also report burnout and retention problems among their ranks.
A staff member involved in the network, who has since left partly due to "racially influenced burnout," described experiencing various microaggressions from peers. The staff member, who chose to remain anonymous, recalled feeling shock when a white colleague "caressed" the staff member's braids and a time when coworkers rejected that employee's idea in a meeting but later praised a white colleague for the same idea. The employee and others suggested these kinds of incidents reflect insufficient DEI training for university employees.
The staff member "loved BU" and felt like there were earnest attempts in the diversity and inclusion office to meet with network members and improve conditions, but the general consensus among faculty and staff members of color was "people of color, we do not feel supported. Our success does not feel supported."
Current and past employees and students raised a litany of other concerns, including about the dearth of tenured faculty members of color and an unresolved two-year fight by student activists and professors to rename Myles Standish Hall, a dorm named for a Plymouth Colony military leader known for a 17th-century massacre of Native American tribal leaders. Some on campus also described the university as behind the times on certain inclusion measures. For example, the university announced plans for an LGBTQ+ student resource center this past spring after years of student advocacy.
Grundy and others attributed some of these issues to the legacy of John Silber, a polarizing former president and then chancellor who led the university from 1971 to 2003. Silber famously eliminated an LGBTQ+ student support group in 2002.
His reign "kept BU in the dark ages at a time when every other university was expanding multicultural curriculum," Grundy said.
Cavallario, the university spokesperson, acknowledged "changes" over the last two years in the diversity and inclusion office, including positions consolidated during the restructurings, but she disagreed that Boston University lagged on DEI improvements.
"Diversity equity and inclusion has been a high priority at BU for many years, and while there is still much work to be done, it is incorrect to call us 'late,'" she said in an email.
She noted that over the last 18 years, under the former president, the university "focused on recruiting and retaining students and faculty of color, and invested significant resources into campus services to support underrepresented or marginalized groups," including the campus First Gen Center and the LGBTQIA+ Center for Faculty and Staff. She added that DEI is one of the five pillars in the university's 2020–2030 strategic plan and that the university "dramatically expanded financial aid" over the last decade, such that demonstrated financial need for all U.S. students is now covered and Pell Grant recipients are guaranteed loan-free financial aid packages, increasing access for first-generation students, low-income students and students from underrepresented backgrounds.
She added that new managers all receive training on "inclusive leadership practices," and the university is currently working on offering DEI training for all employees.
"Interim President [Kenneth] Freeman and our incoming president have pledged to maintain and expand this effort," Cavallario said.
Jiménez said Boston University suffers from the same problems as any other predominantly white institution when it comes to DEI work, but it has also made strides. She praised the university for hiring its first vice president and associate provost for community and inclusion in 2017. She said the "tremendous amount of turnover" in the diversity and inclusion office in recent years is a common problem at universities nationwide.
DEI officials are relatively new roles in the history of higher ed, so "nobody exactly knows what we're supposed to do, except for fix it—fix racism, fix oppression, fix issues with gender and sexual identity, fix all these systematic issues," she said. "We can't do that," and then burnout and abrupt departures breed further frustration as teams are constantly reconfiguring, which disrupts long-term projects. "BU is not unique."
She did, however, highlight Myles Standish Hall as an outstanding issue university leaders need to address and said she and her colleagues plan to push the matter this year. A 2021 student petition garnered more than 1,800 signatures in favor of the move, and at least 170 student groups signed a 2022 open letter calling on administrators to act.
"Almost every single student organization signed on to [an open letter] for the name change, and it was ignored," she said. "I think that was a huge failure."
A 'Beacon of Light'
Against that backdrop, some student activists had high hopes for the Center for Antiracist Research when it was founded, confident they'd make more headway on their concerns with a famed antiracist scholar as their ally and advocate.
Adam Shamsi, a senior at Boston University and part of the College of Arts and Sciences Anti-Racist Initiative, a student activist group, said the center didn't play the role he hoped. Shamsi, who interned at the center last fall, said he often hears from students about how excited they initially were about the center and how disconnected it now feels from student life.
For example, some members of the student group met with Kendi and other center staff last year to get advice on an open letter they drafted, calling again on university administrators to rename Myles Standish Hall. Students said Kendi offered to talk to campus officials about the issue, but the center wouldn't publicly support the effort because he believed it would make dialoguing with university leaders less effective.
"To not publicly address anything, especially someone that has such a large microphone, seemed rather disappointing to us," Shamsi said.
Another student in the Anti-Racist Initiative, who was at the meeting, said the student group was also advised to scale back on some demands, including a support program for Native American students, which felt like an "incrementalist strategy." The student, who asked not to be identified, hoped the center would offer "a sense of robust support" and Kendi would serve as a mentor for student activists. In general, they want to see the center engage more with students by hosting events and workshops and offering more undergraduate research opportunities.
"I understand that if it is a research institution, that is the priority," they said. "But if part of the mission is creating sustainable change at BU, and if the mission of antiracism itself is dismantling white supremacy and abolishing forms of discrimination, I think starting with the student experience is so incredibly important."
The student believes the center contributes to the university "having optics of inclusivity but not actual practice of inclusivity."
Kendi said he took the meeting with students precisely because he wanted to offer them mentorship, and they collectively discussed the "pros and cons" of whether it was more beneficial for him to work "publicly or privately on their behalf" but didn't reach a conclusion. He noted that he advised the group to rally more students behind their cause before proceeding because he believed their campaign would be ineffective otherwise, and they didn't take his advice. But he said he never told them to scale back on their demands, noting that an incrementalist approach would be "completely inconsistent with my scholarship, with my work, with my public and private stances on the matter."
He also noted that, at the time, he was receiving multiple emails every day from faculty members and students asking him to support various causes on campus and in the surrounding community, attend and host events, speak to student and faculty groups, make statements on social media, sign books and other requests, which he found "overwhelming" alongside running the center.
"Unfortunately, for many students and faculty, the Center for Antiracist Research was seen as a diversity center... I was sort of positioned as a diversity officer," Kendi said.
He said these kinds of pressures and expectations are a challenge for Black faculty members in general.
"We are typically expected to go above and beyond in our support for students," he said. "In a way, Black faculty are routinely just positioned as diversity workers by everyone, including students and other faculty, which makes it much harder for us to do our work. If we do just as much as our white colleagues, then we aren't meeting the expectations of students. If we do more for students, but don't do as much of our scholarship, then we're not meeting the expectations of tenure and promotion and our colleagues. So, we're in this constant sort of bind."
He added that the center has an extensive student internship program in which at least 100 students have participated since the center's founding.
The former employee involved in the Faculty & Staff of Color Community Network saw the center as "a beacon of light on campus" and believes its mission is still critical, which made the layoffs and the negative publicity even more discouraging.
"I really felt like BU was making the right steps towards change," the employee said. Now, "having the school be in a negative limelight on such a national stage … it kind of clouds over some of the good things that people are doing, even some of the good things that the center did do."
The employee described avidly reading Kendi's books before he arrived on campus and the "powerful knowledge" in them. The employee fears not just for Kendi's reputation and the university's, but the antiracist movement he's come to represent.
"Are people going to stop reading that knowledge because of this?" the employee said. "The collateral damage is disheartening."
(This article was updated to include comments from Ibram X. Kendi about his interactions with members of a Boston University student activist group.)