You have /5 articles left.
Sign up for a free account or log in.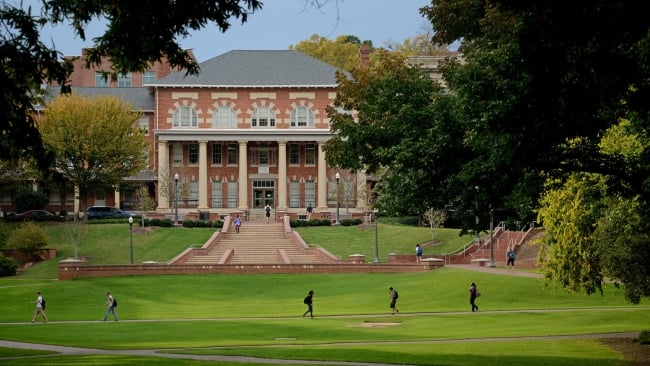 North Carolina State University
A divided federal appeals court has ruled against a professor who alleged North Carolina State University retaliated against him for three instances of him speaking his mind.

Those were: pushing back on adding a diversity question to student course evaluations, criticizing a colleague department-wide regarding an Inside Higher Ed article and writing a blog post titled "ASHE Has Become a Woke Joke."
"I prefer conferences where 1) the attendees and presenters are smarter than me and 2) I constantly learn new things," Stephen Porter, a tenured professor of higher education, wrote on his blog in 2018. "That's why I stopped attending ASHE [the Association for the Study of Higher Education] several years ago."
ASHE's president criticized the blog during her keynote address at a 2018 conference. Thursday's majority opinion said that Porter's then-department head, Penny A. Pasque, criticized him for not addressing "student and faculty concerns about 'what happened at ASHE.'"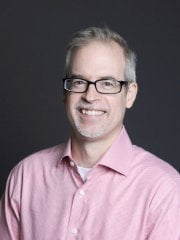 In the 2-1 opinion, the U.S. Court of Appeals for the Fourth Circuit dismissed the lawsuit Porter filed against the university and a few current and former employees there.
"The university respects the court's opinion and has nothing further to add at this time," a university spokesman wrote in an email.
Porter had alleged the university retaliated against his First Amendment rights by, among other things, removing him from one Ph.D. program area and not inviting him to a new one, titled "Higher Education Access, Equity and Justice."
Despite ruling against Porter, the majority opinion noted that while he was informed he could offer admission to doctoral candidates he wanted to advise, "those candidates would be encouraged to switch to the new program area of study once they arrived."
Porter argued that he "has been effectively siloed into a program area of study that is drained of students and resources," the majority opinion said.
He said all this robbed him of Ph.D. students to advise, and he feared eventual firing due to this when he came up for post-tenure review. He is still employed at the university, and one of his lawyers, Samantha Harris, said "we're still evaluating what the next steps will be" regarding appeals.
Thursday's majority opinion and dissent revolved around whether Porter spoke as a public employee or as a citizen; about matters of personal interest or public concern; and about "scholarship and teaching" or not.
The majority opinion and dissent also discussed whether too much time had elapsed between the speech and university actions to infer retaliation, and whether the suit should be dismissed at this early stage—before each side exchanged documents and deposed witnesses.
Aside from the ASHE criticism, Porter alleged he was retaliated against for expressing his concern to a department member at a 2016 faculty meeting about adding the diversity question to student evaluations.
The dissent says Porter, who teaches graduate-level statistics and research methods, cited "validity standards" and "pressed the presenter on what work went into the design of the question." Porter said this was done amicably, though it may still have been embarrassing to the presenter.
Porter lastly alleged retaliation for sharing, in a department-wide email, a 2018 Inside Higher Ed article about anonymous North Carolina State professors raising concerns around Terrell Strayhorn being a finalist for an education faculty position.
Strayhorn had been fired from a center directorship at Ohio State University in 2017 over alleged financial misconduct. Also, Ohio State had accused Strayhorn of engaging "in inappropriate conduct through the appearance of favoritism and possible conflict of interest" related to a former student.
Strayhorn told Inside Higher Ed upon his departure from Ohio State that he was confused about campus policies and that he was leaving voluntarily. The former student denied any impropriety to investigators and Strayhorn said they remained friends. Strayhorn didn't respond to requests for comment Friday.
Alyssa N. Rockenbach, a professor of higher education who chaired the search committee, was named in the article. Porter shared the article in his email, adding: "Did you all see this? &hellip This kind of publicity will make sure we rocket to number 1 in the rankings. Keep up the good work, Alyssa!"
Judge Stephanie D. Thacker, writing for the majority, said, "We have no trouble concluding that at least the survey question incident and the faculty hiring email were unprotected speech."
"Both instances were wholly internal communications and the facts as appellant [Porter] alleges them demonstrate that he was speaking 'as an employee' rather than a citizen," Thacker wrote. Quoting phrases from prior cases, she wrote that Porter's "communications addressed 'matter[s] of personal interest' and 'complaints over internal office affairs,' rather than matters of public concern."
As for the "Woke Joke" blog post, Thacker wrote that Porter "published the blog post on September 3, 2018," and the university "made no mention of the post until November 19, 2018, when appellee Pasque emailed appellant about students' reactions to the ASHE conference." Then, Thacker wrote, Porter wasn't removed from his Ph.D. program area until July 5, 2019 "10 months after the blog post was published and nearly 8 months after appellee Pasque first emailed appellant regarding the post. Under these circumstances, temporal proximity is lacking."
Further, Thacker wrote that Porter's own legal filings make "clear" that he was removed from his Ph.D. program area "because of his ongoing lack of collegiality—not because of the content of his blog post." Thacker wrote that Pasque's concerns were not with the content but with Porter's failure to "proactively address" the resulting concerns.
The judge also noted that Porter "was labeled as a bully because of the survey question incident," that he once said "Give me a f***ing break, folks" in a meeting and that he was warned he would be removed from the program area if he failed to repair relationships among faculty members or again displayed "a lack of collegiality."
In his dissent, Judge Julius N. Richardson wrote that "Unquestionably there has been a growing, and wide-ranging, public debate about how colleges ought to emphasize diversity, equity, and inclusion."
"Though the exact words Porter used in the faculty meeting are not in the record, reading his complaint in the light most favorable to him shows that its subject matter was well within the realm of this public debate," Richardson wrote.
Reading Porter's legal complaint in a light most favorable to him is what's required at this early point in the litigation.
"Because Porter made his faculty-meeting comment as a citizen, and because it was on a matter of public concern, it is protected speech," Richardson wrote.
Richardson also discussed Porter's department-wide email criticizing a colleague.
"As with his faculty-meeting comment, there are no grounds to think that he had a duty to send this email; the very notion strains credulity," Richardson wrote. "So, as with the faculty-meeting comment, he sent his email in his capacity as a citizen, not as an employee."
"News that the university almost hired someone who faced these serious allegations would alone interest the public. &hellip Indeed, the very fact that the topic of Porter's speech was the subject of a news article may alone render it a matter of public concern—after all, what media company would publish a news article about something that wasn't newsworthy?" Richardson wrote.
As for the time that elapsed before the alleged retaliation, he wrote that:
It's plausible that, although Pasque learned of Porter's blog post in the fall, she waited until the summer to remove him from his program area, perhaps because it would not have been practicable to remove him in the middle of the school year. More critically, the majority focuses on the wrong period. Though Pasque did not actually remove Porter until July, she first threatened to do so in November: only two months after he published his blog post. And she suggested that he leave the program area even earlier, at the October meeting: only one month after the post. So the temporal proximity between his post and her threats was actually quite close.
The Foundation for Individual Rights and Expression filed an amicus brief supporting Porter in the case.
"It's a disappointing ruling and has the potential to reach faculty speech that should properly be protected by the First Amendment by allowing universities the option of policing faculty speech they deem uncollegial" said Will Creeley, FIRE's legal director. He said the majority opinion opens the door to silencing whistleblowers and critics in ways that run contrary to "foundational notions of shared governance."
"Universities are taxpayer-supported and government actors and knowledge-generating machines for all of society," Creeley said, "so whatever happens at a public university should be, de facto, of public interest."