You have /5 articles left.
Sign up for a free account or log in.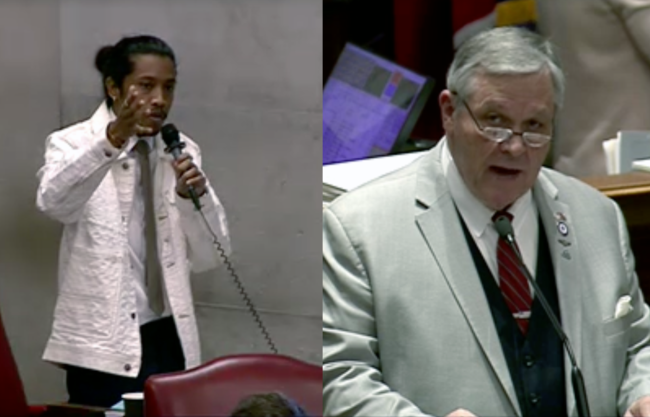 While Texas and Florida have been targeting diversity, equity and inclusion—or at least opponents' idea of DEI—a third Southern state passed legislation last week doubling down on its past crackdown on "divisive concepts."
The Tennessee General Assembly on Thursday finished passing Senate Bill 817, which now awaits a signature or veto by Governor Bill Lee, a Republican.
Last year, the General Assembly passed a law saying public college and university students and employees couldn't be penalized for not endorsing certain "divisive concepts."
These 16 concepts included the ideas that "an individual, by virtue of the individual's race or sex, is inherently privileged, racist, sexist or oppressive, whether consciously or subconsciously"; that "a meritocracy is inherently racist or sexist"; and that "the rule of law does not exist, but instead is a series of power relationships and struggles among racial or other groups."
The new legislation, if Lee signs it, would invite students and employees to report violations.
"The institution shall investigate the report and take appropriate steps to correct any violation that is found to have occurred," the new bill says. "Institutions shall report violations and any corrective action annually to the comptroller of the treasury through the comptroller's office of research and education accountability."
Democrat Justin Jones, one of the Black lawmakers whom the Tennessee House of Representatives expelled earlier this month before he was reinstated, excoriated SB 817 Thursday, along with one of its backers.
"Do you not believe that college students are mature enough to talk about issues like race and systemic racism, some of the concepts you want to ban and have tried to prohibit being discussed at the college level?" Jones asked John Ragan, a white Republican representative who introduced the bill on the House floor Thursday.
"I believe in God—all else is settled by facts and data," Ragan responded.
"Mr. Speaker he didn't—um, that's not an answer, let's try again," Jones said. He then reiterated his question, but Ragan said he had already answered it.
"There's a reporting process where students can report professors for teaching these concepts," Jones eventually said. "This sounds like fascism, this sounds like authoritarianism; this does not sound like democracy or freedom."
"I think it is shameful what you're trying to do," Jones continued saying to Ragan, "and I'm trying to get an answer as to see what is the origin of this bill, but you're being evasive because I think you don't even know what the purpose of this bill is—besides to feed into this racist narrative that you've been promoting all session."
House Speaker Cameron Sexton then said Jones was out of order because he was making personal attacks.
The House eventually passed the bill 73 to 25 Thursday, after the Senate had passed it 26 to 5 on April 5. Along with the divisive-concepts reporting process, it says public colleges and universities can't require prospective students or employees "to submit a personal diversity statement or to affirm the applicant's agreement with an institutional diversity statement."
It also seems to reduce the time DEI employees can spend on diversity, equity and inclusion work by saying an "institution must ensure that the employee's duties include efforts devoted to supporting student academic achievement and workforce readiness, such as mentoring, career readiness and support, workforce development, or other related learning support activities necessary for the academic and professional success of all students."
Senator Joey Hensley, lead sponsor of the original Senate version of the bill, said in an interview, "We want them to be helping the people to develop into the workforce … in merit-based development and helping the students do other things besides just devoting all their time to DEI."
He specifically asserted that the University of Tennessee at Knoxville was spending millions of dollars on DEI. That university didn't comment Monday.
"We're concerned about the DEI programs and how they're really divisive concepts and put everybody into some group," said Hensley, who is white. "And they favor one group over another and we just think that people go to college and they need to be educated in whatever field they're going to school in and not be concerned about diversity, equity and inclusion issues."
"We're not saying schools should not be diverse, because they should be; DEI has come to mean other things—it's come to mean favoring one group over another one and trying to make some people feel inferior to others, and we just don't think that's right," he said.
And he contested the idea that the legislation would limit teaching about America's racist history.
"We're not saying people shouldn't teach about that, and they should teach about that and how the Native Americans were treated—they were treated badly, too," he said, but "all of that was many years ago."
Lucy Jewel, a tenured law professor at the University of Tennessee at Knoxville and vice president of the university's branch of the American Association of University Professors, said, "We generally feel like it's going to chill academic freedom; it's going to just, like, scare the faculty into not wanting to teach anything critical."
"I am disturbed about the colorblind 'We don't want DEI to be solely about race and gender,' because women and minorities have been so historically excluded from the halls of higher education," Jewel said.