You have /5 articles left.
Sign up for a free account or log in.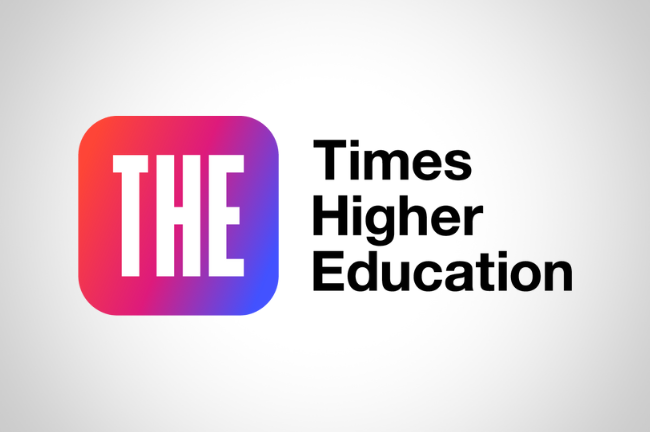 Within days of taking over as Britain's home secretary in September 2022, Suella Braverman had set her sights on the families of international students.
In one of her first interviews—with Rupert Murdoch's Sun on Sunday—the home secretary (who is responsible for immigration, law enforcement and policing, and national security matters) said dependents were "piggybacking" on student visas and "not contributing to growing our economy"—a refrain that she would never grow tired of repeating in the months ahead.
Despite a change of prime minister, being temporarily ousted from her job and untold pleading from a sector worried for its financial future, Braverman has finally gotten her way. Starting in January 2024, overseas students will be banned from bringing family members with them to Britain unless they are on postgraduate research courses.
Braverman told Parliament that she feels the changes to the rules on dependents strike the right balance between acting decisively on tackling net migration and protecting the economic benefits that students can bring to Britain. But most in higher education disagree and fear they will only serve to reduce the 42 billion pounds ($52 billion) overseas students contribute to the economy—and strengthen the offerings of Britain's rivals.
The controversial decision has not succeeded in stemming negative newspaper stories quoting government ministers urging universities to "get out of the migration business," either, and there are already fears that there will be additional measures introduced.
The government's move—seen as an attempt to get on top of spiraling migration ahead of a looming general election—came before the release of widely anticipated figures that showed the number of student dependent visas had hit another record.
These figures also highlighted how the country's popular graduate route contributed to record levels of net migration, and therefore raises the question of whether this could be the next target.
When releasing the latest figures, the Office for National Statistics said a range of different factors could be influencing an increase in numbers of people arriving to study, and that the two-year graduate visa route "could be attracting international students to the U.K."
Despite previous reports that it would be scaled back, Braverman announced this week that there would be no changes to the popular visa first introduced by Boris Johnson when he was prime minister. But she said all matters would be kept "under review" as the impact of temporary pressures becomes clearer.
She also announced that the government was planning on reviewing the maintenance requirements for students and dependents.
The sector is already readying for another battle. The graduate visa route is a key part of the country's appeal, said Neal Juster, vice chancellor of the University of Lincoln.
"Any measures which diminish the attractiveness of the U.K. to international students are likely to be detrimental to universities and the U.K. economy at a time we can ill afford to curtail investment and growth," he said.
Nick Hillman, director of the Higher Education Policy Institute, said he very much hopes there will be a "pause" in new measures restricting international student mobility.
"Obviously, if the numbers continue growing before the next election, there will be further political pressure to reduce them," Hillman said.
"But there will also be countervailing pressure from voters in favor of things like economic growth, which international students help deliver—particularly when they stay in the U.K. to work."
Removing the "hard-won" poststudy work rights would have a dramatic impact on the number of people coming to study in Britain, especially from India and Nigeria, he added.
Laura Darnley, partner and business immigration lead at independent law firm Brabners, said both the U.S. and Australia—Britain's major competitors for attracting international students—have pulled back on similar policy shifts within the past 20 years, as they preceded a significant slump in overseas applications.
Any moves to tighten the application process for routes to poststudy work would have a more significant impact in limiting immigration numbers than what has already been announced, she said.
"Such a move will likely lead to a significant drop in high-quality candidates applying for U.K. courses, as occurred following the removal of the poststudy work visa in 2012."
This caused the first year-on-year decline on record of international enrollments in the U.K. and seven years of stagnation and almost no growth, said Janet Ilieva, founder of the consultancy Education Insight.
The reinstatement of the visa route brought Britain back into alignment with other countries, but since then it has fallen behind again, said Ilieva, with poststudy work typically between two and four years in Australia and up to three years in Canada.
Sanam Arora, chairperson of the National Indian Students and Alumni Union (NISAU), said the poststudy work visa is the single most important factor in Indian students' choice of study destination and that any changes will harm Britain's attractiveness.
"Given the state of the economy, the demand for our education and our own labor shortages, we should be doing everything we can to improve our offer, not worsen it," she said, adding that "constant flip-flopping" on international students does not portray Britain in a good light.
Arora expects the ban on dependents to have the most impact on countries such as India and Nigeria, whose students often fill the one-year master's programs and are now banned from bringing dependents.
The Home Office figures showed that 45 percent of all dependent visas were for Nigerians, and 28 percent were for Indians.
The curbs will certainly reduce prospective international student demand for entry into Britain, according to University of Oxford professor of higher education Simon Marginson—though by how much no one yet knows.
"But there is excess demand, so this may not result in a net decline in the number of visas granted," he added.
Limiting international graduates' ability to bring family members with them will also disproportionately affect women and older learners, said Ilieva, and instead favor younger students without family commitments.
Esyllt Martin, an associate solicitor in employment and immigration at Eversheds Sutherland, also questioned whether the January 2024 deadline for the changes was too close.
"Logistically, is that enough time to gather feedback from the education sector, understand their concerns and implement these changes without being detrimental to U.K. universities?" she asked.
Naomi Goldshtein, director and solicitor at Fragomen immigration lawyers, said the full scope of the decision to ban dependents is not known, but placing such "harsh restrictions" on international students could end in long-term disruption for short-term gain.
"When compared to the ability of students, for example in the U.S. and Canada, to have their spouse and dependent children join them for the duration of their studies, it underscores the fact that many students with families may look to complete their education elsewhere."
Some universities might yet become exempt from the ban, as Braverman said the government was consulting on an "alternative approach" that would allow students at the country's world-leading universities to bring dependents.
Canada's system—which allows all international students to bring immediate family members—was already more welcoming before the announcement on dependents, said Iain Wilson, manager of Higher Education Strategy Associates in Canada, and it is now increasingly attractive relative to Britain.
"Not only does this decision put up a barrier to a specific group of potential taught postgraduate students with families, who will be directly affected, but it is hard not to see it as part of an ongoing pattern of British government policy making the country less welcoming to international students than Canada," he added.
Lil Bremermann-Richard, chief executive of education provider the Oxford International Group, said she cannot recall any other country "leveraging international students as political pawns" to curb migration numbers.
She said there is no rational reason why, unlike in the U.S. and Australia, students are counted in wider U.K. migration statistics, because they are temporary migrants and most return home after study.
"Most countries' governments seem to have understood the true value that international students bring and are actively welcoming them—not creating a harmful political debate around this topic," she said.
The U.S. is also restrictive but benefits from a much larger domestic talent pool, while others actively encourage international students to bring dependents in an effort to attract diverse talent, said Bremermann-Richard.
"At this moment in time, the U.K. is an outlier in restricting visas for the dependents of international students, and it will likely suffer for it."
She warned that doing so will make it impossible for many students to study in the U.K., forcing them to choose between leaving their families behind or studying elsewhere.
"If the U.K. wants to remain an attractive destination for international students, it needs to rethink the rhetoric and current trajectory. Students can—and will—study elsewhere."