You have /5 articles left.
Sign up for a free account or log in.
In the past few months, the widespread adoption of artificial intelligence tools, such as ChatGPT, has presented a significant challenge for higher education institutions. They now face the complex task of crafting academic standards that effectively address the use of AI tools by students.
K16 Solutions and GPTZero, two ed-tech companies, have teamed up to bring to market an AI-detection tool that will scan student submissions across an institution's learning management system and provide a holistic view of how much student-submitted content is potentially AI generated.
The two companies are already working with several institutions, such as South Piedmont Community College, Arkansas State University and others, to identify AI-generated student submissions.
Today, we'll learn more about what they're doing and how the technology is performing thus far. Participants in this Q&A include:
Edward Tian, founder and chief executive officer of GPTZero
Steve Mildner, chief operating officer of K16 Solutions
Catalina Ramírez, director of e-learning, South Piedmont Community College
Q: Edward, tell us more about what you hope to achieve by offering institutions an opportunity to leverage GPTZero to detect AI-generated content.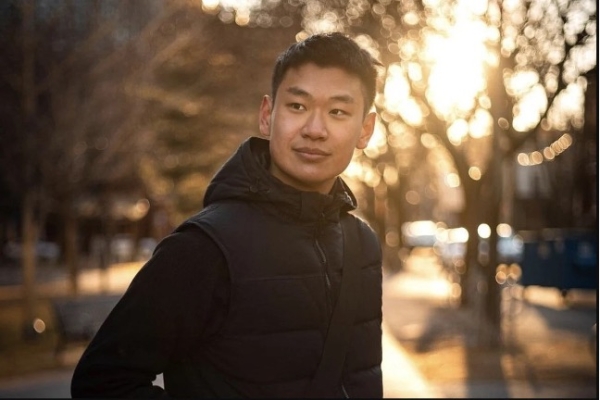 Tian: We want to give everyone, everywhere the ability to understand the origin and veracity of the information they consume. The first people we talked to were teachers, because in education the source of information matters. Even more, as the nature of AI usage rapidly evolves, we want to expose the parochial hood and let students, teachers and policy makers all transparently see when and where new technologies are being applied in the classroom.
Q: Catalina, can you talk about how you're using this technology powered by K16 Solutions and GPTZero, what content you're reviewing for AI, and what you're learning so far?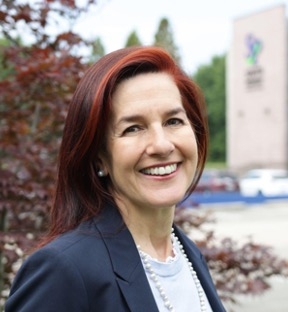 Ramírez: Our college started testing the K16 Scaffold AI-detection technology this summer. Like many other colleges, we experienced an influx of assignments created using generative AI during the spring semester. Our faculty and administrators were spending copious amounts of time checking the validity of students' work using external AI detectors (GPTZero among them), particularly in discussion forums, as our current plagiarism-detection tool was limited to only assignment submissions in our learning management system. When K16 partnered with GPTZero to develop an AI detector that would work across all assignment categories, we were eager to test it out. We had previously worked with K16 in 2022 when we migrated our entire course catalog, using their AI technology, into a new LMS as part of Learning Reimagined, an internal initiative in support of student success and inclusion.
We began our testing by exploring and evaluating the current structure and data provided by the Scaffold AI Detection. We wanted to identify the necessary sorting abilities, at scale, that our faculty and administrators needed to recognize how and where AI is being used by our students. Our deans, in collaboration with e-learning, have been piloting the Scaffold to provide guidance on how this data could be used by faculty.
The granular information provided by Scaffold allows administrators the ability to observe AI usage across the institution down to a single student. Faculty can identify the AI usage specific to their courses, students and assignments. This data could provide guidance on what type of education, parameters and/or policies would need to be in place to promote an innovative and healthy use of AI.
The Scaffold AI Detection platform provides valuable insight, for example, determining whether AI is used as a resource to create content, or as a shortcut to complete assignments, by taking ownership of AI-produced material. Our testing has indicated that the majority of the usage thus far consists of AI-generated content in its entirety for assignments.
We are embracing that AI is here to stay. The challenge is now on us, as educators, to leverage AI in the creation of pedagogically sound learning activities that will allow a balanced use of AI to promote critical thinking and to educate students on how to constructively use AI not only in academia, but also in their professional lives.
Q: Steve, where exactly does K16 Solutions fit into all this?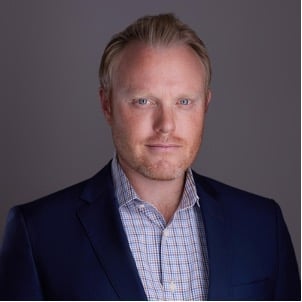 Mildner: K16's platform is playing the same role it always does relative to existing solutions we provide. Our uniqueness is the ability to capture, move, transform and integrate data and content.
In this case, we are helping institutions leverage GPTZero's incredible technology at scale. In order for institutions to craft academic standards and make decisions relative to the use of AI in their academic ecosystems, they first must understand on a holistic level just how prevalent it is.
Different programs, colleges and institutions will think differently about how to deal with this new artificial intelligence technology and its impact on their academic integrity. It's our job to ensure every submission, discussion thread, test, quiz, etc. … that's likely or highly likely to have been AI generated is captured so academic leaders can best determine how to handle and address these submissions with their students.