You have /5 articles left.
Sign up for a free account or log in.
2U's recently released Transparency & Outcomes Report—the fourth annual report of its kind—summarizes the company's work with universities and other institutions to support online students, including those in licensure-based fields such as nursing, social work and education that require them to complete on-site placement hours to complete their programs. The company partners with over 130,000 placement sites across 50 states, allowing students to clock more than 32 million training hours to date.
Curious about this infrastructure, I spoke with Jessica Wang, 2U's SVP of placement—the architect behind the company's robust placement system—to dive into its creation, operation and future.
Q: Can you first share a bit about your background, specifically how you came to 2U and how you came to lead this function?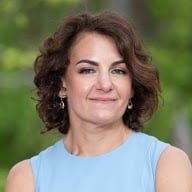 A: I started my career teaching high school history in New Jersey, where I grew up. I loved it, and education continues to be my personal and professional touchstone.

Two key moments steered me toward 2U. The first was during my time as a classroom teacher, where I was involved in coordinating a program that provided student teachers with hands-on training. I learned the challenges and excitement of taking curriculum-based knowledge and transforming it into experiential learning for future practitioners. This experience sparked my desire to expand my impact on education. The second point came in 2010, when I was on a brief hiatus from teaching to raise my family and a mutual friend introduced me to 2U. At the time, the company was struggling to find nationwide student-teacher placements for an online master's program. Given my background in facilitating practical experiences, I saw this as an opportunity to fill a missing link and decided to rejoin the workforce by taking a role at 2U.
It started as a summer assignment but—13 years and 130,000 field placement sites later—I'm still at 2U and still deeply committed to the mission. As of the end of 2022, more than 24,800 students have graduated from our partners' degree programs in hands-on disciplines, such as nursing, education, social work, physical therapy and counseling, and I believe 2U's placement function has played a critical and positive role in these students' learning experience and professional careers. My hope is that these students become graduates who fill critical roles in their own communities.
Q: Could you walk us through the journey of creating such a vast function and field network? What were some of the major challenges and milestones along the way?
A: It's certainly been a journey! The rate at which students were enrolling in our partners' online programs was much faster than traditional on-ground programs, given cohorts started more frequently. At the outset, securing field placements felt like a nonstop, 365-day job, akin to the frantic pace in the I Love Lucy chocolate factory scene. We initially provided bespoke one-to-one services, but as we evolved, we integrated technologies like AI and machine learning, standardized processes, and built deep relationships with placement sites to expand our network quickly.
The game-changer was expanding into various fields like social work, nursing and midwifery, leveraging our existing relationships to place multiple students at the same site. I always stress to my team the importance of building trust through every interaction, which has paid off in opening up more spots for our students. In the last quarter of 2022 alone, 40 percent of learners received job offers from their placement sites, with 75 percent considering acceptance—a testament to our focus on quality.
Despite the successes, challenges remain, such as the increasing demand for placement sites and the intricate coordination required with various agencies and departments. It's not a transactional process; for example, securing placements in midwifery takes a level of trust and coordination that exemplifies the profound hands-on experiences we aim to facilitate.
Q: Given the continued growth of 2U's placement network, what's the company's vision for the health-care content and innovation in the space? How do you see that evolving?
A: The evolution and growth of 2U's placement network is intrinsically linked to our overarching vision for health-care content and innovation. We've observed a trend in educational needs not just during a practitioner's student phase but across their entire professional journey. Our aim is for the edX platform to be the go-to resource for health-care professionals, whether they're at the inception of their career, navigating a significant career shift or seeking advanced expertise later in their profession.
Take our collaboration with Osmosis to create new on-ramps to health-care education as an example. This partnership is emblematic of our commitment to nurturing hands-on disciplines through continuous, experiential learning, before, during and after a student's formal training.
As we continue to expand and innovate within the health-care space, our emphasis will increasingly shift toward bookending that graduate experience. We recognize that the experiential, hands-on component of health care doesn't conclude upon graduation from a graduate program. Instead, it's an ongoing journey of learning, refining and mastering. And our vision at 2U is to support and facilitate that journey every step of the way.
On a more personal level, our midwifery work in particular fills me with so much pride. To date, our partners' midwifery students have helped deliver over 14,300 babies via placements we've helped them secure. Given the state of maternal health care in this country, particularly the dire need for more equitable and accessible pre- and postnatal care for the Black community and other communities of color, I'm energized every day to help train more midwives and nurses. There's one student I think about who did her field placement along the border with Mexico, caring for many at-risk women in desperate need of health care. She has since gone on to host many other midwives from the same online program looking to provide full-spectrum care for the most marginalized communities.
It fills me with immense pride to think of this student as one example of the positive multiplier effect 2U's placement work is having on communities around the world.