You have /5 articles left.
Sign up for a free account or log in.
Of all the online program management companies, I know the least about Academic Partnerships. This Q&A with Fernando Bleichmar, AP's CEO, is the beginning of my efforts to learn something about the company.
What kicked off my conversation with Fernando was a recent Ipsos report about student outcomes at AP partner universities. Academic Partnerships is interesting to me for the universities that the company works with and the students that enroll in the online programs.
The company works with over 55 university partners, of which about 85 percent are regional publics. Over 90 percent of students in AP-supported programs are working adults like nurses and teachers. The weighted average tuition across AP-supported programs is around $16,000.
Given all this information, I wanted to learn more about Academic Partnerships as well as dive into the Ipsos research. Fernando graciously agreed to answer my questions.
Q: Academic Partnerships recently released a survey it commissioned from Ipsos that showed a high return on investment for graduates from AP-supported online programs. Why did you do the study and what was your overall takeaway from the results?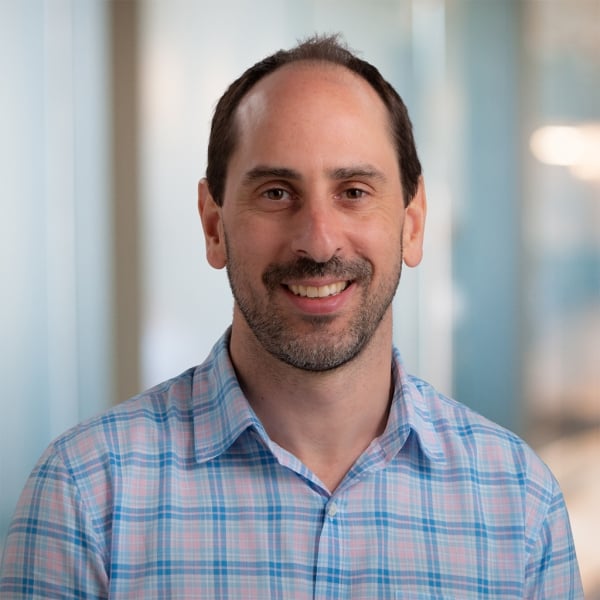 A: AP is a mission-driven company, and we're constantly asking ourselves—are we meeting our mission? Are we enabling our university partners to provide more students access to affordable education so they can improve their careers and economic outlook? That's why we commissioned this study with Ipsos.
We were very encouraged with the results. ROI is the measurement working adults use to define the value and success of education—more directly, they are asking, "Is the cost and effort of getting a degree worth it when comparing how my salary and opportunities will improve?" This survey showed that recent graduates of AP-supported programs averaged salary increases after graduation of nearly $14,000, which results in a tuition payback period of just 1.2 years given that the average cost is $16,600 for the entire program. That means the salary increase alone can pay for the program in 1.2 years, and the survey shows those increases continue. That is very powerful! This data was energizing for everyone at AP, and it's a real testament to the quality of our partner universities.
We at AP intentionally work with universities that focus on affordability and have degree programs in workforce critical areas like nursing, teaching and business. These types of programs tend to have a high return on investment for graduates and for the communities they live and work in. We want to help even more regional publics and small colleges expand these types of low-tuition, high-value programs to more students, especially working adults.
We think it's an important part of helping solve for the affordability, debt and value crisis in higher education.
Q: The idea of going deep into debt to get an advanced degree often deters students from even considering applying to a program. What information did AP receive from this study that can be helpful in how we think about affordability while maintaining a high-quality education?
A: There is absolutely a debt crisis in higher education that is the result of an access and affordability crisis. We all know average tuition increases have far outpaced inflation and students are having to take on bigger loans while others are passing on pursuing a degree and improving their lives because the cost of education is too high. And the cost is not just monetary; working adults have a large time cost as well—they have jobs, families and other responsibilities that they can't give up for traditional on-campus degree programs.
So, I think the study reinforces the value of affordable, high-quality online education. The most important measure of quality for students is, "Did my degree allow me to grow my skills and value and therefore grow my salary?" In our survey, 85 percent of graduates we surveyed said that their degree was worth the investment. This is why we think the focus on value and ROI is so important in the conversation of quality.
We at AP are laser focused on affordability and access. Regional public universities have excellent degree programs at relatively low tuition. We help them take their degree programs online so they can serve more students in more places through high-quality remote learning.
There is a lot of work to be done around debt and affordability in higher education, but these results reinforce that it's possible to achieve a high-quality, high-ROI degree at an affordable price.
Q: How will this ROI study help shape how AP works with its university partners in the future?
A: As I mentioned, the results of the study are a real testament to the quality of our partner universities, and it has energized our team and created a lot of discussion about how we can help partners expand more of their low-tuition, high-value programs online.
When I talk to university leaders, typically conversations start with discussion on a demand problem in higher education—there aren't enough enrollments and not enough students. But what we have proved across the U.S. with over 55 partners is that the demand is there; what we have is more of a supply problem—universities need to have the right programs at the right price points to deliver the right ROIs so that more students that might be on the fence or can't afford expensive programs can participate in higher education and improve their lives.
Students care about three things: return on their investment, the time it takes to complete a degree and the quality and effectiveness of the program. Our study showed all of this. So, I think our job in working with our partners is to constantly evaluate how we can continue to offer access to an affordable and high-quality education that will ultimately help improve careers.
Lastly, to better serve our partners, I think we need to be constantly in tune with what's changing in employer needs and community needs. We're living in a time where workforce needs are changing faster than ever and that means we must be enablers for our university partners to adapt to a more rapidly changing world.