You have /5 articles left.
Sign up for a free account or log in.
Cara O'Malley is a senior partner success manager at Coursera. She joined the company at a historic time—right during the pandemic in 2020. This is her second job in ed tech, having previously used her degree in visual and media studies to work in video production. Below, Cara shares what her current role entails, how she pivoted to ed tech and her best advice on succeeding in remote work.
Q: Tell us about your role at Coursera. What does your typical day look like?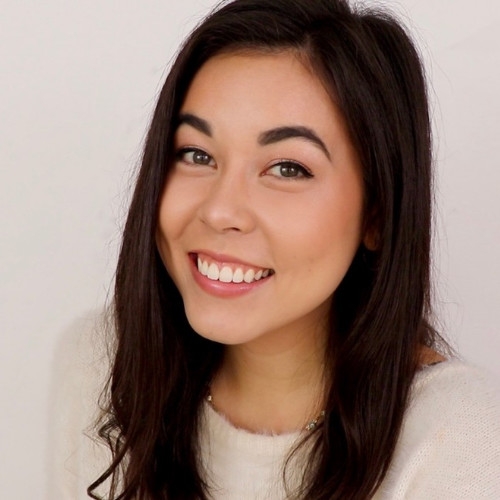 A: Thanks for having me here, Josh! I'm excited and honored to have the chance to share my experiences in the ed-tech industry, so I appreciate you giving me this opportunity.
I am currently a senior partner success manager at Coursera, specifically working with universities, such as Dartmouth, Yale, Duke, Northeastern and the University of Pennsylvania, on their courses and degrees on Coursera. In plain English, the role partner success manager boils down to making sure the partners I work with are as successful as possible on Coursera. Success can take different forms, including ensuring content launched is as high-quality as possible, that partners' degree programs are reaching more learners every year and that partner initiatives—whether it's a mass translation of a partner's MOOCs or a university incorporating entry-level professional certificates as credit for prior learning into their degree—go off without a hitch.
On a day-to-day basis, this may look like hopping on a call with university faculty to walk them through creating graded assignments and in-video questions within a course that may one day reach millions of learners. Then connecting with our product team to share partner feedback on how our platform can be made even better for universities and learners and, finally, spending focus time implementing a strategy that allows learners to receive degree progress from one of many open certificates on Coursera. It's a mix of meetings, emails and good old-fashioned Google Docs.
Q: You graduated from Duke as a visual and media studies major in 2018. What advice do you have for recent graduates, fellow liberal arts majors and other early-career professionals about building a career in tech?
A: My advice would be to internalize the following two things:
Always be looking for opportunities. Don't just be open to opportunities, but actively seek out new ones. There's a concept known as the Baader-Meinhof phenomenon, aka the frequency illusion. Essentially, once you start focusing on something, you can't stop noticing when it appears. I think opportunity is like this—the more you look for it, the more it comes. After graduating from college, it may be easy to fall into the default where you wait for opportunities to land in your lap the way they often do in school. But postgrad, you have to push yourself out of your comfort zone more and grow less afraid of taking risks. The start of my own ed-tech career only happened because I applied to my former company on a whim, a small start-up that had me quickly move across the country two weeks after signing my acceptance letter. Taking that opportunity, as terrifying as it was at the time, helped me build up my skills and experience, which in turn led me to my current role at Coursera.
And when you see an opportunity you're interested in, say yes and, more importantly, adopt the mentality of "If they can do it, why not me too?" I think nearly everyone has a certain level of impostor syndrome, and it's only compounded by youth (even more so with a liberal arts major). But we're all human, right? We all start somewhere. Next time you see someone on your LinkedIn feed landing your dream role, or starting a company, or publishing a book, don't think, "I wish that could be me," think instead, "If they can do it, maybe I can, too." From there, reverse engineer the steps they took to get where they are, speak with people who are along that same journey and keep learning, failing and growing along the way.
And don't forget, there are a whole lot of roles in the tech industry that don't require a technical background, from program managers to product marketing to customer success! And if you do want to pursue a technical role? I just happen to know this little website where you can learn all of that and more (Coursera … in case I was too subtle).
Q: Coursera seems to be a remote-first, or at least a remote-friendly, company. What are the places that you've worked from since joining Coursera? Do you consider yourself a digital nomad?
A: December will mark my three-year anniversary at Coursera and since then, I have been incredibly fortunate to work remotely from many places. I have visited California, North Carolina and Massachusetts for university on-sites, and I have also remotely worked for stretches of time in London, Amsterdam, Paris, Madrid and the Canary Islands. I'm actually answering this very question while listening to the bustling sounds of La Plaza Mayor in Spain from outside my window!
For fellow remote workers, I recommend time blocking, because it provides you structure throughout the day as well as a set time for when you will log off (check out the concept of designing your ideal week for time blocking!). The nature of remote work makes it easy to blur the lines between personal and professional life, but it's critical to make time for fully unplugging and recharging. Similarly, be sure to schedule in social time throughout the day, whether it's a gym class before work, a dinner with friends in the evening or video coffee chats with colleagues during the day. Humans are social creatures, and remote work can become isolating if you aren't proactive with scheduling social time for yourself.
Over all, I would describe Coursera as a very remote-first company. And I think that remote-first value doesn't only highlight the thoughtfulness Coursera puts towards its employees, but it also captures the very principle behind Coursera's mission of educational accessibility. There is so much talent and potential across our world, and no longer are we restricted by physical distance when it comes to learning and working. As cheesy as it sounds, that's one of the reasons I've found being at Coursera so rewarding. I believe Coursera, alongside the many incredible university and industry partners we get to work with, are helping redefine how people access education and opportunity in our new digital age. It's exciting to think about the positive implications that remote learning and remote working may have on our world.