You have /5 articles left.
Sign up for a free account or log in.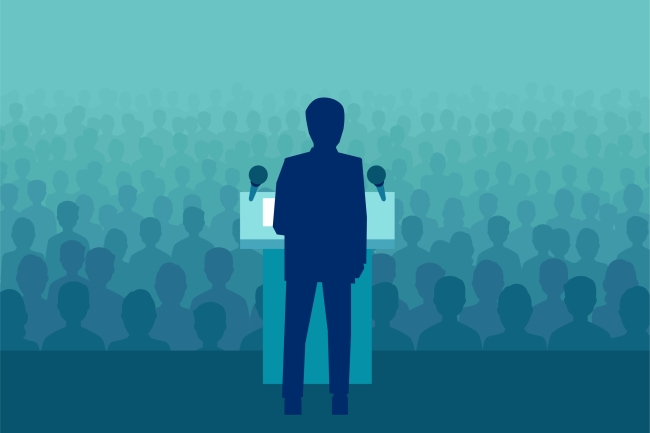 Institutions of higher education all too often find themselves embroiled in difficult moments, which require delicate communications, both to their college or university community and to the public. Such statements are essential in the wake of tragedies and controversy—following shootings, in response to hate incidents and throughout the ongoing frictions of polarized campuses. The recent terrorist attacks in Israel and the war in Gaza have thrust this often-fraught process even more into the public spotlight.
College and university leaders find themselves in a seemingly impossible position: to stand for learning and dialogue in a news media atmosphere that favors flash judgement and conflict, to show care for victims in a conflict with victims on all sides, to call for peace while also standing for justice. To be sure, some universities invoked controversy and provoked significant anger. But it doesn't have to be that way.
Over the last three years, the Polarization and Extremism Research and Innovation Lab (PERIL) at American University conducted analyses of dozens of university administrators' statements. The project aimed to understand how to create a campus climate that reduces the fertile ground for hate and extremism on campus. In those efforts, we also learned that higher education institutions unwittingly miss a valuable opportunity to have their statements reflect the core values of their university.
Crafting statements that genuinely reflect the university's values is not a mere public relations exercise. It is an opportunity for administrators to articulate their institutions' commitments and improve campus culture—and your students' future—for the better. These statements should be a manifestation of an institution's core identity, signaling its unwavering dedication to principles that promote unity and understanding, regardless of the divisive issues at hand.
Whether in response to events in Israel and Gaza, or for challenges yet to come, we offer five recommendations for crafting effective statements that are based on the results of our recent research.
Determine the purpose of your statement and act fast—but leave room to update communication if the situation changes. In many instances, institutions have faced criticism for either remaining silent for too long or for failing to adapt their communications as circumstances evolved. Institutions, in their haste to make a statement, can overlook important aspects of a developing situation. However, it can also lead to misunderstanding and even anger in an audience that does not see their concerns being addressed. Always remind your audience that events are still unfolding and always make space for updates as more information becomes available.
Be as transparent as possible, and use specific language. When crafting a statement, it's essential to communicate facts as transparently as possible. Attempting to downplay or euphemize hurtful reality can erode trust and damage your institution's credibility. Do not refer to vague "incidents." Specify the event that has prompted your statement. For example, if someone has drawn a swastika in a bathroom, say exactly that. Sanitized language will be seen as a deflection or—worse—as a sign of apathy.
Provide context for your audience, too. Locate the event within broader conversations about historical and structural justice. Hate incidents, for example, do not occur in a vacuum. They are a symptom of an ongoing history of racism. But the work of people for peace, justice and democracy—or the specific values of your own institution—is also part of ongoing history and should be acknowledged. This contextualization helps your audience understand the situation's complexity, which is often lost in divisive narratives.
Refuse divisive framing. The news media often presents current events in a divisive and polarizing framework. As college and university administrators, you have the right and responsibility to reframe that narrative to align with your institution's values and objectives. Refusing to accept divisive framing can help your statement remain true to your mission and principles. Severe us-versus-them framing pits people of goodwill against one another.
Advocate for your institution's values and mission, offer support to victims and victim survivors, and call for unity around your stated values. A sentence like, "This is a pivotal moment in which our community must unite and stand against all forms of hate," as we recently said in a PERIL statement, illustrates a commitment to preserving community unity and upholding fundamental principles.
Stand on your institution's core values. When addressing contentious issues, reframe the conversation around values that are unimpeachable. For instance, condemn violence against civilians; express solidarity with those advocating for peace, democracy and nonviolence; or reaffirm your commitment to inclusivity on your campus. By grounding your statement on such principles, you can appeal to a broad audience of individuals who seek peace and understanding.
It's also essential to acknowledge those who may yet be hurt or affected by the conflict. Demonstrating empathy and foresight can help build trust within your community. For example, statements that focus on fostering a safe and inclusive environment for people who might become targeted in some way and that condemn racism and bigotry serve to guide community actions in ways that are reflective of institutional values.
Be ready to build resilience on your campus after the issue or incident at hand. Sharing resources and information on your campus is crucial for helping community members cope with the aftermath of a crisis. Make sure students, faculty and staff are aware of where to access mental health services, designated areas for support and discussion, and any curated events related to the issue. Building resilience is an ongoing process, as we describe in "Rethinking Responsive Campus Communities," that requires the active involvement of university administrators.
Keep the lines of communication open and continue to provide updates as needed. Community members will appreciate knowing that their university is actively engaged in supporting their well-being and fostering a sense of togetherness.
While it's true that university statements may not single-handedly reshape campus culture, they undeniably have a substantial impact on campus community members and stakeholders alike. Poorly crafted statements can lead to counterprotests, letters from students and faculty, and even the revoking of funding—as we've seen at various universities. Those consequences highlight the significance of effective communication in maintaining a harmonious academic environment.
In today's interconnected world, the implications of a university's response to crises extend far beyond the campus boundaries—various potential stakeholders and the public pay close attention to how institutions handle challenging situations. A well-crafted statement is an act of service to the institution's long-term reputation and the well-being of its academic community.