You have /5 articles left.
Sign up for a free account or log in.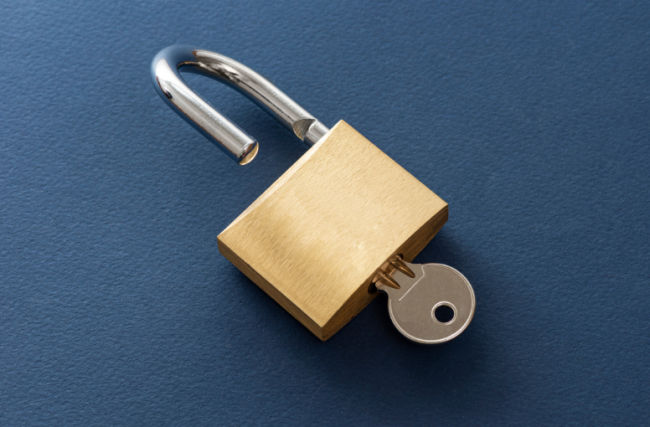 guroldinneden/Getty Images
Three years ago, health researchers worldwide combed through CORD-19, an open data set containing everything we knew about the novel coronavirus. That level of openness, assisted by artificial intelligence and the willingness of publishers to share proprietary content, was crucial to addressing the health emergency; without it, we most certainly would not have had a vaccine as quickly as we did. 
So, in August 2022, with COVID far more manageable and the benefits of open collaboration fresh in our minds, the White House Office of Science and Technology Policy (OSTP) issued guidance to make all federally funded research freely available—without delay, embargoes or paywalls, and not just on COVID or in response to an emergency.
Support for such practices, generally referred to as open science, was gaining acceptance even before a global health emergency arrived or the Biden administration acted. Open science has for decades sought to maximize access to knowledge, with an emphasis on transparency and availability.
To be sure, open science is an idea whose time has come. And yet multiple attempts to derail or weaken the White House guidelines, published in what's known as the Nelson memo, suggest an organized effort opposed to public access to scientific research.
So, who's trying to blunt a policy with clear societal benefit? Who is afraid of the Nelson memo?
Certainly not individual Americans, who—via taxes—pay for billions of dollars of scientific research every year, only for much it to be locked behind publishing paywalls. Science for the few who can access it—as opposed to the many who pay for it—is insufficient as scientific or governmental policy and detrimental to taxpayers, researchers and patients.
To be sure, paywalled publishing houses have much to lose financially if the Nelson memo is applied in full. While the largest paywalled publishing companies all support some form of open science, it's far from their primary business model.
When entrenched interests overwhelm a market, they often turn to the machinery of government to slow change. Two recent pieces of public policy seem to echo that strategy.
In June, the National Institute of Standards and Technology released a draft public access plan in response to the Nelson memo's guidelines. Quietly but significantly, NIST's plan asserts that the existing 12-month embargo—which the Nelson memo explicitly sets aside—might still be allowed for some federally funded research articles.
And in July, the Appropriations Committee of the U.S. House of Representatives released language in a spending bill that, if passed into law, would effectively freeze the Nelson memo for a year by banning the use of funds to implement the guidance.
We've seen much of this before. A few years ago, the U.K. and Europe proposed open science guidelines akin to the Nelson memo in a project called Plan S. The legacy publishers fought vocally before the guidelines were successfully (if controversially) implemented.
But that opposition required transparency. Here, Congress has held no public hearings on the OSTP guidelines. No publisher publicly opposes the Nelson memo. And major industry advocacy groups (such as the Association of American Publishers) straddle the line, working hard to keep together coalitions of companies with different objectives and business models.
Did House appropriators propose to deny funds to a policy nobody has opposed? Possible but doubtful. Perhaps House Republicans (who run the Appropriations Committee) dislike the policy for any number of reasons and pre-emptively blocked funding without being asked by incumbent stakeholders.
Implicitly or explicitly, though, it's likely that some incumbent interests are pressing Congress and the Biden administration to preserve the status quo or something close to it. And to be clear, that's their right. All policy ideas deserve debate and deliberation. But the lack of transparency is striking. And without transparency, true debate and deliberation cannot happen.
Here at Frontiers, an open-access research publisher, we publicly expressed our full support for the Nelson memo at the time of its release—the White House amplified our support alongside others'—and we continue to do so. But we want to engage in a fuller, public debate about the funding of open science that allows government and industry stakeholders to have an honest, on-the-record conversation about the difficult choices and trade-offs in play. Publishers of all business models need to avoid accusations that maintaining historical market share is more important than our collective capacity to address societal challenges.
Open science both democratizes and modernizes how scientific knowledge is disseminated, helping increase the rate of innovation by removing paywalls and making research immediately available and accessible to all, including researchers, businesses and the public.
By contrast, the traditional scholarly publishing model distributes research in academic journals that are available only through (usually expensive) subscriptions and typically bought by universities and research institutions, the only organizations with the budgets large enough to afford them. And because only scientists with subscriptions can access this research, the pace of discovery and duplicating work slows down considerably.
Of all the next steps, the most important is for fellow publishers and those in the larger research community who support the OSTP policy to get involved in advocacy—and, just as importantly, to challenge the groups opposed to the Nelson memo to speak up publicly and clearly about why they are undermining, if only by their silence, a policy clearly in the public interest. Let's have that debate. But let's have it openly.