Missouri Governor Wants Loans From Universities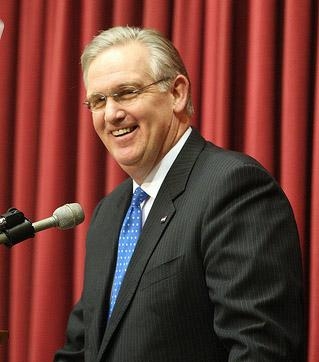 Governor Jay Nixon of Missouri (right) has been developing a plan for public universities to provide more than $100 million in interest-free loans to the state, The St. Louis Post-Dispatch reported. The Democratic governor's plan would benefit the universities, in theory, because the funds would be used for public higher education, reducing the chances of a large cut in appropriations. The money for the loans would come from reserve funds at the institutions. Republican legislators are lining up against the idea. Kurt Schaefer, chair of the Senate Appropriations Committee, questioned whether the universities would be repaid. "If the proposal is a Bernie Madoff-type Ponzi scheme to make it look like something's being funded that isn't really being funded, that's not acceptable," Schaefer said.
Topics
Popular Job Categories
Related Jobs
With student learning as its primary focus, the San José/Evergreen Community College District provides continuous access to a wide range of...
Medgar Evers College was founded in 1969 through the efforts from educators and community leaders in central Brooklyn. The College is named after...
Most
Past:
Day
Week
Month
Year
Loading results...