Yale Names Provost as President after Expedited 10-Week Search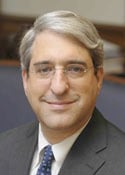 Just 10 weeks after its longtime president, Richard Levin, announced that he would step down at the end of the academic year, Yale University announced Thursday that Peter Salovey (right), the university's provost and a professor of psychology, would become its 23rd president. The expedited search (the norm for presidential searches is between six months and a year) was even faster than that of the Massachusetts Institute of Technology, which made headlines earlier this year for appointing its provost after only three months.
Back then, search consultants said they were seeing more demand for quick searches, since it helps remove uncertainty in leadership.
Topics
Popular Job Categories
Related Jobs
The Founding of the University Given the challenging conditions facing higher education institutions in Nigeria, AUN stands poised to become a...
The Master of Arts degree in journalism at CUNY's Graduate School of Journalism is a new, intensive, three-semester program designed to prepare...
Most
Past:
Day
Week
Month
Year