Title
Michelle Obama Urges College Attendance in Howard U. Visit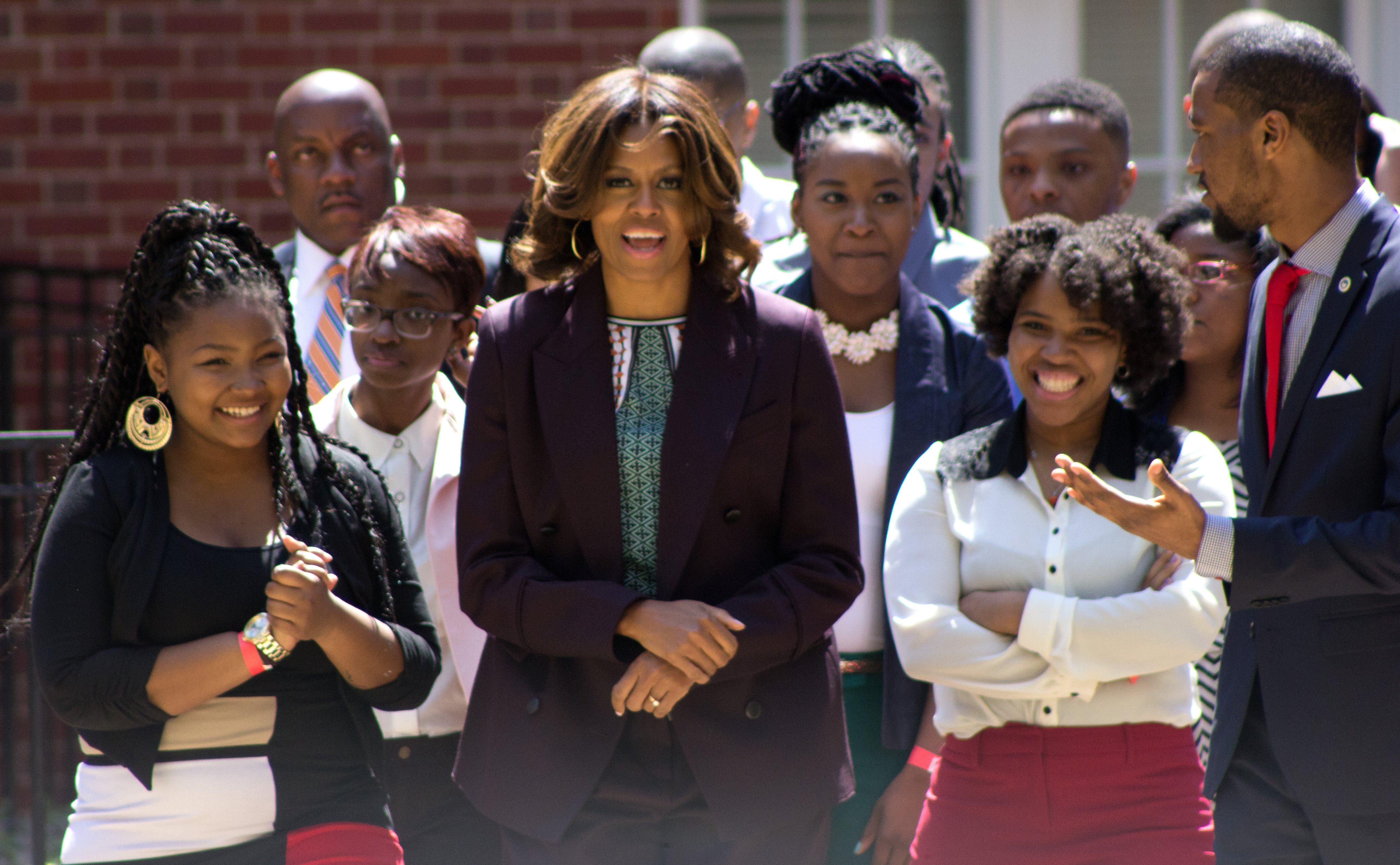 Continuing her push to promote higher education, First Lady Michelle Obama on Wednesday toured Howard University with a group of Chicago public high school juniors and seniors.
The students were participating in the "Escape to Mecca" program, which is aimed at exposing high-achieving Chicago students to Howard University, which is referred to as the "Mecca" of African-American education.
Obama was joined by the rapper and television host Bow Wow for a tour of a women's dormitory and a discussion session in a campus cafeteria.
"No longer is high school the bar," she told the 37 Chicago students. "That is not enough in today's globalizing economy. You have got to go to college, or get some kind of professional training beyond college."
"There's a lot of work that needs to be done on our end -- governments, private sector, the folks with money," Obama said of the administration's goal for the country to have the most college graduates in the world by 2020. But, she added: "You don't have time to wait for everybody to fix the system for you."
Bow Wow -- formerly known as Lil' Bow Wow and whose real name is Shad Moss -- did not attend college and instead pursued his entertainment career, which began at age 13, according to his manager, Bart Waters. The First Lady on Wednesday praised Bow Wow's commitment to promoting higher education, and has previously appeared on his BET talk show to discuss the issue. The Obama administration since this past winter has sought to highlight and address the issue of "undermatching" -- the term education researchers use to describe when high-achieving students do not apply to or enroll at the best institutions at which they would succeed.
Opinions on Inside Higher Ed
Inside Higher Ed's Blog U
Topics
What Others Are Reading
Past:
Day
Week
Month
Year