You have /5 articles left.
Sign up for a free account or log in.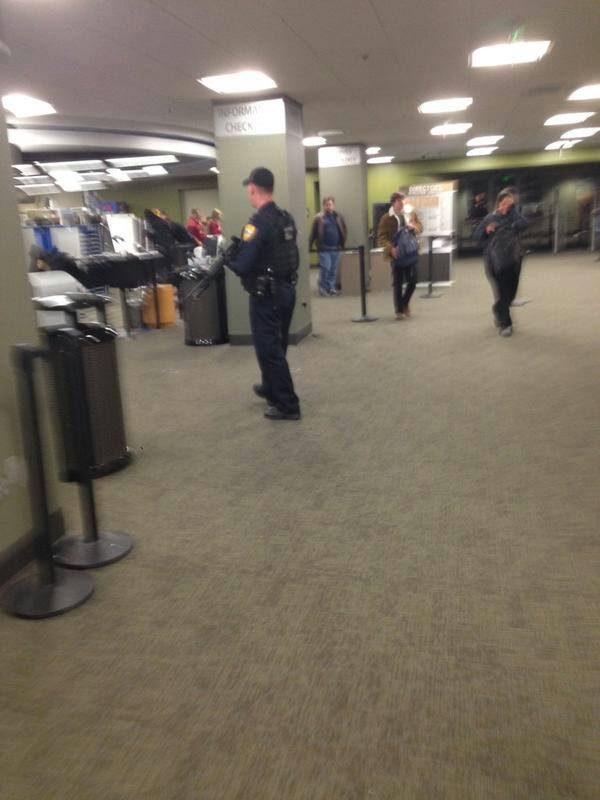 Three people were shot early this morning in the Strozier Library at Florida State University, and the gunman was subsequently shot by university police officers, The Tallahassee Democrat reported. The police officers confronted the shooter on the steps of the library, ordered him to drop his weapon, and shot him after he refused to do so and instead fired on them. During the period after the shooting started, students in the library used social media to communicate (see the hashtags PrayForFSU) with messages such as "we're stuck in a library with a shooter in the building." Some posted photographs of police officers (at right). Florida State posted a brief statement on its website early Thursday stating that the library had been secured. Little information was available on those who had been shot or on the shooter.
The Strozier Library is open 24 hours and reportedly was crowded at the time of the shooting.
Shortly after 5 a.m., Florida State President John Thrasher released a statement on the university's Facebook page in which he said that the three who were shot are students. He said that, based on briefings he has received from the police, he believes the violence was "an isolated incident." He added, however: "We are increasing security measures and providing a strong law enforcement presence on and around campus today. I have great confidence in the abilities of our local law enforcement agencies to handle this matter."
In an unusual development, one student has reported that his life may have been saved when a bullet fired by the shooter hit a book in his backpack (a book about the 14th century philosopher John Wyclif) and spared the student, The Tallahassee Democrat reported. The student went to the library for the book to finish a paper for a course on the Christian tradition.
The video below was posted on YouTube showing students in the library receiving information about what they should do.