Title
Swarthmore, Despite Protests, Won't Sell Fossil Fuel Holdings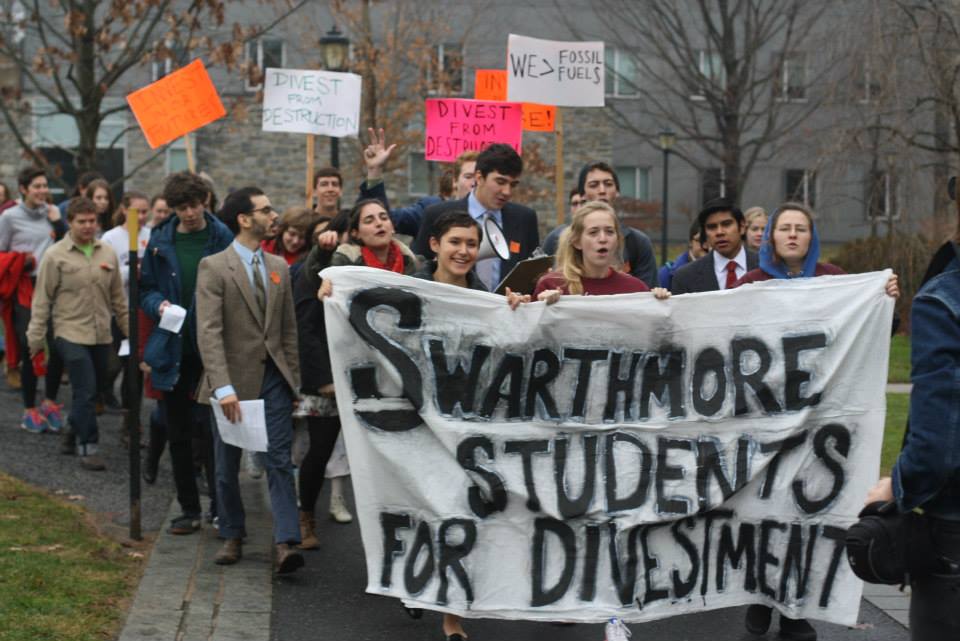 Swarthmore College's board announced Saturday that the college will not sell holdings in companies in the fossil fuel industry, a move sought by a long student sit-in and endorsed by many other students and faculty members. An email to the campus from Gil Kemp, chair of the board, said that "the Board of Managers of Swarthmore College reached consensus not to divest from fossil fuels. The sense of the meeting was to reaffirm its investment guidelines, which since 1991 have stated that the 'Investment Committee manages the endowment to yield the best long-term financial results, rather than to pursue other social objectives.'"
The email did note that the college has undertaken numerous projects to become more sustainable, and that the college will create a fund that does not invest in fossil fuels. This will allow alumni and others to donate to the college without having any of those funds invested in fossil fuels.
Swarthmore Mountain Justice, the student group that led the divestment campaign and held a 32-day sit-in and numerous protests this academic year, issued a statement criticizing the board's decision. "Swarthmore risks being left behind and remembered in history for its failure to take leadership at this critical moment. This crisis is real, in the here and now. Lives are at stake. Our generation's future is at stake," said the statement.
Opinions on Inside Higher Ed
Inside Higher Ed's Blog U
Topics
What Others Are Reading
Past:
Day
Week
Month
Year