You have /5 articles left.
Sign up for a free account or log in.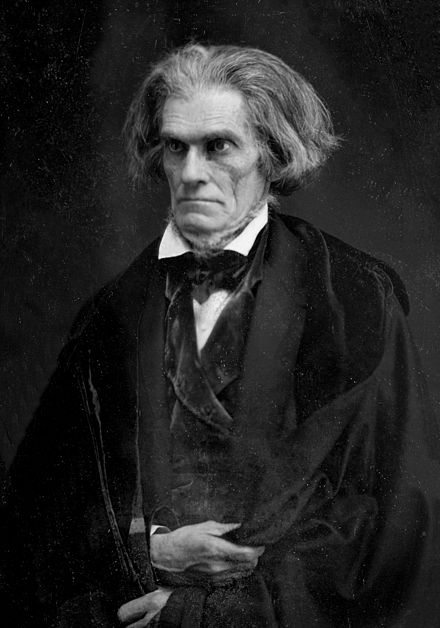 Yale University is officially starting a "conversation" on what to do about Calhoun College, one of the university's residential college, which is named for John C. Calhoun (Yale 1804, at right), whose career was known for his defense of slavery and racist ideologies. Yale has in the past rebuffed calls to rename the college, but Yale President Peter Salovey, in his address to new students on Saturday, noted that the massacre in a Charleston church this summer has prompted renewed attention to honors for heroes of the Confederacy and racist views.
"Calhoun mounted the most powerful and influential defense of his day for slavery. In fact, he believed that the highest forms of civilization depend on involuntary servitude. Not only that, but he also believed that the races he thought to be inferior, black people in particular, ought to be subjected to it for the sake of their own best interests," Salovey said.
But in calling for a conversation and not simply moving to change the name of Calhoun College, Salovey said that there were other issues at play. "We should consider the dangers, for instance, of judging past figures according to views and standards that evolved and developed after their own times," he said. "We also must consider what it means to attempt to efface or distance ourselves from our own history. Some have sought to control our thinking about the past by selectively wiping away its traces, eliminating or softening its inconvenient or unflattering or dangerous elements. Are we perhaps better off retaining before us the name and the evocative, sometimes brooding presence of Yale graduate John C. Calhoun? He may serve to remind us not only of Yale's complicated and occasionally painful associations with the past, but to enforce in us a sense of our own moral fallibility as we ourselves face questions about the future."