Title
Apparent Impasse Over Hijab-Wearing Professor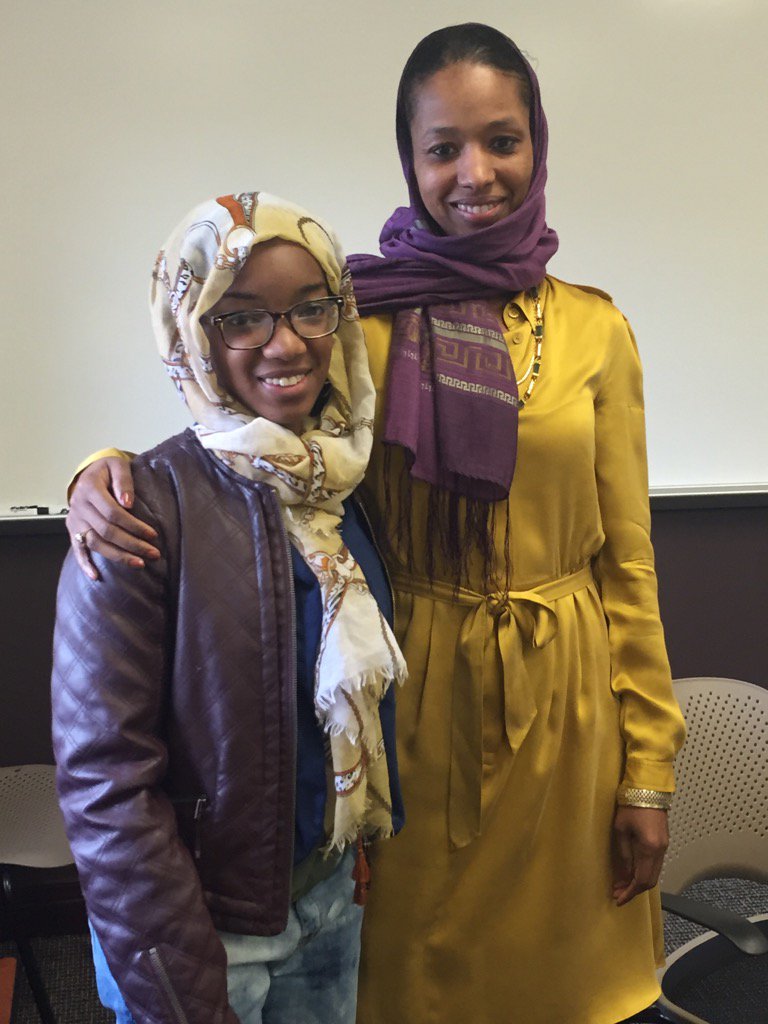 Wheaton College, a Christian institution in Illinois, and Larycia Hawkins, a tenured faculty member in political science, are apparently at an impasse over her continued employment at the college.
Hawkins attracted international attention this month when she announced -- in the wake of anti-Muslim statement by American politicians and others -- that she would wear a hijab as a sign of solidarity with Muslims. (The photo shows Hawkins, at right, with a student who also opted to wear a hijab as part of the effort.) Hawkins was placed on leave not for the gesture but for what she said about her motivation, which was to show support for Muslims, who "worship the same God" as do Christians. That statement about "the same God" reflects an idea endorsed by some Christian theologians, but very much opposed by others. Since Hawkins was placed on leave, she has been in touch with Wheaton officials about resolving the dispute.
Shortly before Christmas, Hawkins told The Chicago Tribune that discussions had broken down and she would reject a proposal from the college that she would return to teach, but without tenure for at least two years. She said the college appeared to be trying to force her out. "I was naively thinking they wanted to cooperate," she said. "I have tenure, and I have to fight for that."
The college issued a statement in which it acknowledged that talks have not been successful, but denied trying to force her out.
"At Dr. Hawkins's request, the college proposed the terms of separation if she chose to resign. We have not asked her to resign and did not suggest that she do so. Although Dr. Hawkins and the college have begun discussions regarding the possibility of a voluntary resignation, those discussions have not yet been successful and may have reached an impasse. Because of the arrival of the Christmas holidays, it will be some time before the resolution is solidified. Meanwhile, we solicit prayers for wisdom and discernment on behalf of all affected."
The college's statement also asserted Wheaton's right as a religious institution to require that faculty members embrace certain beliefs. "Wheaton recognizes that there may be a range of views among our faculty and staff regarding contemporary issues," the statement said. "However, we take the [college's] Statement of Faith seriously; as members of this voluntary community, all faculty and staff are expected not merely to sign it as a cursory requirement of employment, but also to affirm it as an expression of their own beliefs. As they participate in various causes, it is essential that faculty and staff engage and speak about issues in ways that faithfully represent the college's Statement of Faith, which is at the core of our identity and mission."
Opinions on Inside Higher Ed
Inside Higher Ed's Blog U
Topics
What Others Are Reading
Past:
Day
Week
Month
Year