Title
Tennessee Chancellor Resigns Over Governor's Restructuring Plan
John Morgan, chancellor of the Tennessee Board of Regents, is resigning a year earlier than planned in opposition to Governor Bill Haslam's plan to change the governance structure of the regents system.
In a resignation letter dated Jan. 7, Morgan wrote that he "cannot, in good conscience, continue as chancellor for another year" because he believes "the path being proposed is the wrong one."
Haslam announced in December that he would help draft and support legislation to form separate governing boards for the system's six four-year universities. The universities are under the governance of the 18-member Tennessee Board of Regents, which also oversees 13 community colleges and 27 technical colleges.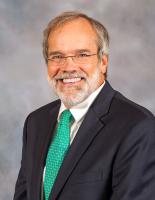 Under Haslam's plans -- which are still being drafted into proposed legislation -- the existing board would focus mainly on the community and technical colleges, and the six four-year universities would gain more autonomy through independent governing boards. Yet Morgan says the plan is "unworkable and will seriously impair the critical alignment of the state's needs."
Beth Harwell, speaker of the Tennessee House of Representatives and a supporter of the proposed change, said that prior to Morgan's letter, she was unaware of his misgivings about creating individual boards for the universities.
"He's someone that I truly admire in his service to the state and commitment to higher education. I will take his concerns seriously," she said, adding that though she remains supportive of the measure, the Legislature doesn't want to "head in the wrong direction" when it comes to higher education.
Since becoming chancellor in 2010, Morgan has helped advance far-reaching goals of the system. In the last five years credentials awarded by TBR institutions rose nearly 18 percent, helping achieve the system's "Drive to 55" initiative, which aims to get 55 percent of Tennesseans equipped with a college degree or certificate by the year 2025. He has also helped advance goals of the Complete College Tennessee Act, which encourages public higher education to focus on meeting the state's economic development needs.
Opinions on Inside Higher Ed
Inside Higher Ed's Blog U
Topics
What Others Are Reading
Past:
Day
Week
Month
Year