Title
Doubts About Career Readiness From College Seniors
By
Only 40 percent of college seniors say their experience in college has been very helpful in preparing them for a career, according to the results of a survey by McGraw-Hill Education. Students majoring in arts and humanities are more than three times as likely as other students to say they feel "not at all prepared" for their careers (18 percent compared to less than 6 percent of all other students), according to the survey.
The third annual version of McGraw-Hill's workforce readiness survey found a rise in the perceived importance of preparing for careers in college. While students report that they are increasingly satisfied with their overall college experience (79 percent in 2016 compared to 65 percent in 2014), an increasing percentage said they would have preferred their schools to provide:
More internships and professional experiences (67 percent in 2016 compared to 59 percent in 2014).
More time to focus on career preparation (59 percent compared to 47 percent).
Better access to career preparation tools (47 percent compared to 38 percent).
More alumni networking opportunities (34 percent compared to 22 percent).
The survey also queried students about whether they would have chosen a different college path if community college were free, with some of the responses below: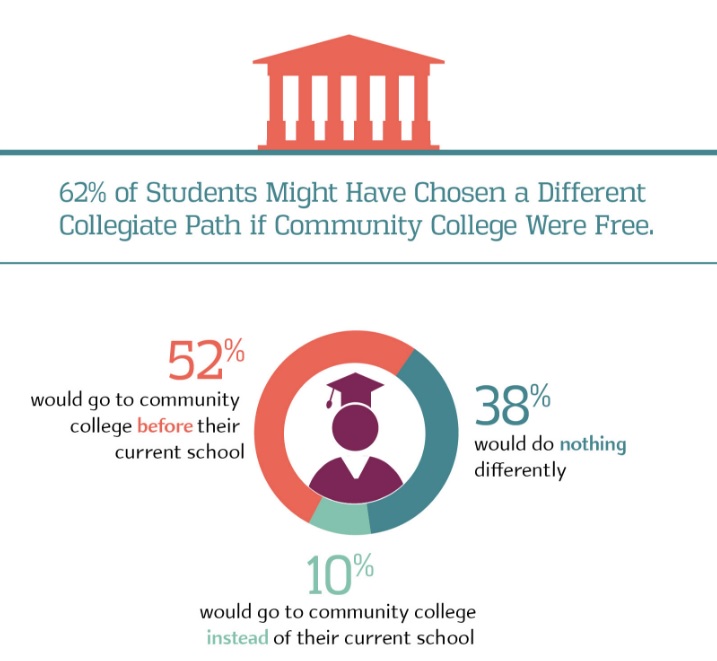 Opinions on Inside Higher Ed
Inside Higher Ed's Blog U
Topics
What Others Are Reading
Past:
Day
Week
Month
Year