Title
Faculty Strike at 14 Pennsylvania Campuses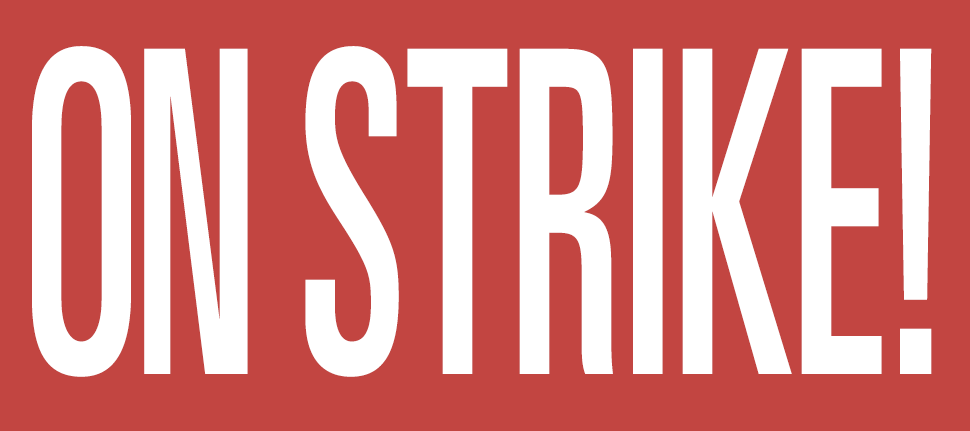 The faculty union for the Pennsylvania State System of Higher Education announced a strike, starting this morning. The banner at right is from the union's website.
The union has been operating for more than a year without a contract. System officials and union leaders negotiated through the weekend and on Monday and Tuesday, and the union had vowed to strike today if no agreement was reached. The system -- with 14 universities and more than 110,000 students -- presented what it called its "last best offer" on Tuesday night. The union's representatives for negotiations remained at the table on the chance the system would resume negotiations. Both sides dispute details about the public statements made by the other.
The system characterizes itself as having made numerous proposals that would help faculty members, and says it is being as generous as financial conditions allow. The union -- the Association of Pennsylvania State College and University Faculties -- has said that many parts of the system plan would endanger academic quality.
The union president issued a statement Wednesday morning -- shortly after the strike was called -- offering to return to the bargaining table at any time. "At 11:35 p.m., we made a last attempt to negotiate through back channels," said the president, Kenneth M. Mash. "We waited until 5 a.m. We are headed to the picket lines, but even on the picket lines, our phones will be on, should the state system decide it doesn't want to abandon its students. They'll know where to find me at 5:30 a.m. I'll be outside the chancellor's office at the Dixon Center on the picket line."
The system has said that students are required to show up for classes unless advised otherwise by campus officials. One campus, Kutztown University, issued a statement Tuesday that "students are to report to all classes as usual on Wednesday, regardless of the outcome of the negotiations." West Chester University issued this guidance: "Students should plan to attend their scheduled classes every day and may leave if a professor does not arrive."
Opinions on Inside Higher Ed
Inside Higher Ed's Blog U