Title
UBC Apologizes for Rescinding Speaker's Invitation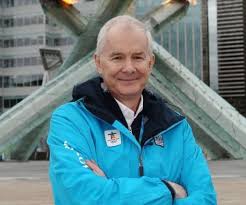 Santa Ono, president of the University of British Columbia, this week released a statement apologizing to John Furlong (right) for the cancellation of a speech he was scheduled to give a scholarship fund-raising event. Furlong was CEO of the 2010 Vancouver Olympic Games and was widely praised for his work to make the event a success. But when word spread that he was going to speak at the UBC event, some First Nations groups (those representing indigenous Canadians) circulated an open letter criticizing the appearance. The letter cited allegations -- which Furlong has denied -- that he was abusive to First Nations children he taught at a school in 1969 and 1970.
Canadian authorities have said that they have investigated the allegations and that they did not result in charges. Many have criticized the university for effectively lending credibility to the allegations by withdrawing the invitation.
Ono's statement said that organizers of the fund-raising events erred in withdrawing the invitation for Furlong to speak.
"UBC made this decision in good faith, but without proper consideration of its potential impact on Mr. Furlong or his family. While this decision was made without my knowledge or that of the UBC Board of Governors, I deeply regret this error and have apologized to Mr. Furlong on behalf of UBC. We do so again here," said Ono. "While some take issue with Mr. Furlong, he also has a great number of supporters in the community, and there can be no question over his record of public service and his extraordinary contributions to amateur sport, to B.C. and to Canada. There is also no question that he deserved better in UBC's handling of this matter. At root, the university's decision making throughout this matter did not meet the standard I am eager to instill. While a modern university should neither court nor shy from controversy, our decision making should be the result of a robust deliberative process."
Opinions on Inside Higher Ed
Inside Higher Ed's Blog U
Topics
What Others Are Reading
Past:
Day
Week
Month
Year