Title
Anti-Semitic Incidents at U of Minnesota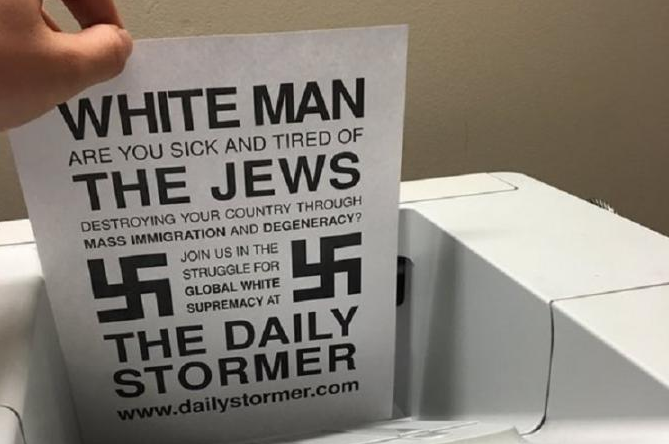 A series of anti-Semitic incidents on the University of Minnesota's campus have prompted an investigation by campus police, The Star Tribune reported.
At least seven incidents have been reported to the university's Bias Response and Referral Network since December, including one on Feb. 7 where an 18-year-old male student vandalized a public space in his residence hall by drawing a swastika on a desk.
The student, Matthew Gruber, was arrested last Thursday for criminal damage to property, and the university has called it a bias crime.
A week earlier, another student returned to his dorm room to find a Holocaust depiction drawn onto his white board — the scene showed a swastika and a concentration camp.
Campus police are now investigating an incident from Friday, when several fliers were found across campus promoting the neo-Nazi website Daily Stormer. The fliers, branded with two large swastikas, said, "WHITE MAN are you sick and tired of THE JEWS destroying your country through mass immigration and degeneration ... join us in the struggle for global white supremacy at THE DAILY STORMER."
A statement from the university's president, provost and vice president for equity and diversity called the fliers "vile" and said the recent anti-Semitic acts were "abhorrent and alarming."
"We are profoundly disturbed by a series of ugly and frightening anti-Semitic incidents that have occurred over the past two months," they said in the statement. "Some of these incidents have been publicized, but there have also been other less visible, but equally painful, incidents threatening members of our Jewish community ... 
We are a campus community that is grounded in respect and enriched by diversity. These abhorrent and alarming acts are inconsistent with the University's fundamental values. They have an especially terrible impact on members of our Jewish community, but all members of our University community must feel this injury and stand in solidarity against hate and bigotry."
Opinions on Inside Higher Ed
Inside Higher Ed's Blog U